... so hope I am forgiven for only posting twice this week! However, as it's PhotoFriday I do have photos to share althought this one was actually taken for on a walk with a friend yesterday -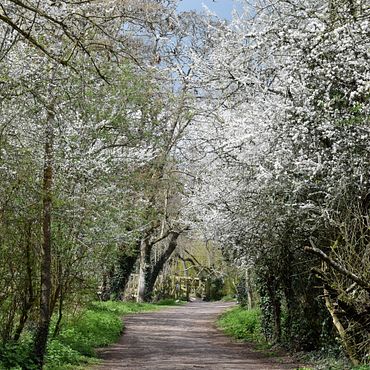 I spent over an hour in the opticians in the end. All they could, eventually, work out was that I have lost a small amount more of my vision in that eye, but my glasses prescription was completely unchanged. So, all in all, my eyes were fighting the changes to cope. There wasn't enough of a retina change to actually make me notice it - but the prescription was obviously different, as the view out of that eye was going to be in a different angle.
Yesterday I went for a walk at Haldon with my friend from work. She is now back at work mornings and overall is doing well. However it was nice to have that walk to be able to chat. So that was 2 busy afternoons, so I didn't get round to switching on my computer.
Today I walked into the city the way I would normally drive (a bit further, as it's just over 2 miles that way, so I had a total of just over 4 miles)
So as you can see there is some more Spring colours ... but also to show you a bit more of the city -
Spring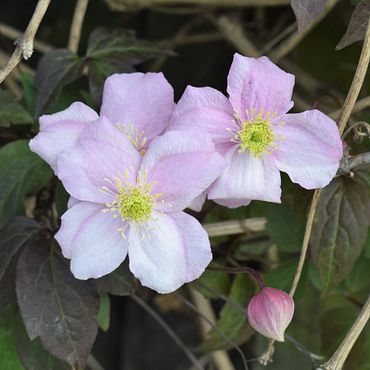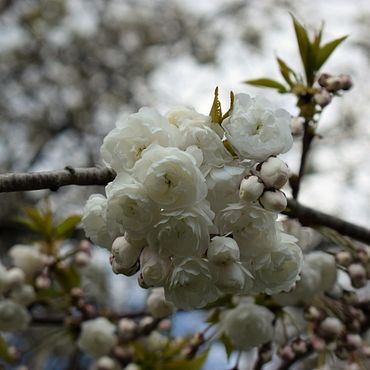 This is one of the roundabouts -
I just love this gremlin!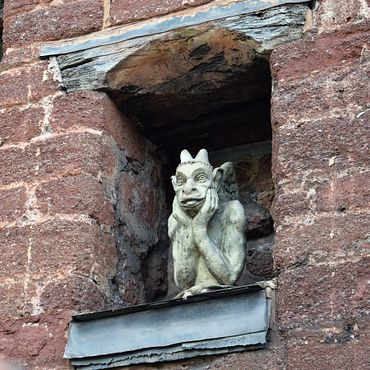 And, this is such a stunning picture, isn't it (Only the lamp-post is real)-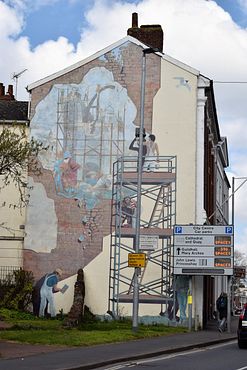 Exeter was bombed durring WWII, but as you can see, some of the history survives -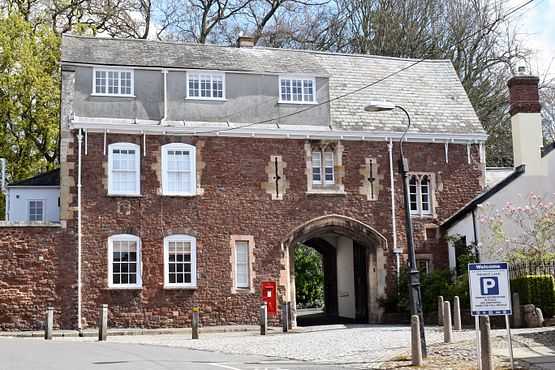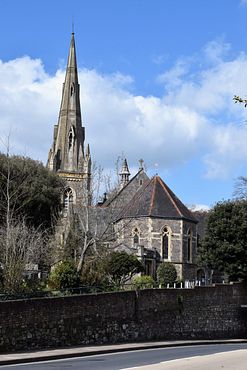 Our Cathedral, finished by 1400, is truly special -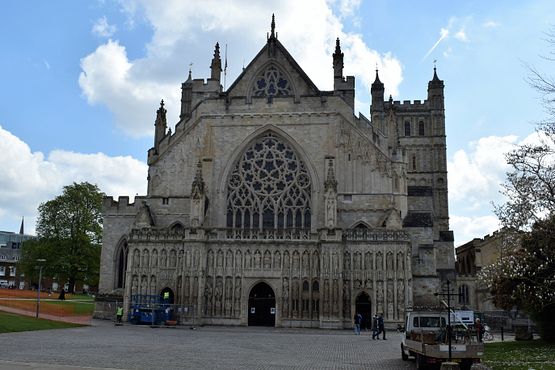 This used to be the path Jiffy & I walked down, having got this far on the bus. The origins of the walls are Roman -
Well that's my photos up to date ... I hope that you are all keeping well and safe