... as I was driving to the dentist yesterday there were roadworks, everywhere. So I got stuck ... and stuck ... and stuck. So I phoned to see if I could get there late (only about 1/4 of an hour), but no good. So it's re-booked for next week ... I shall leave very, very early!
Still on the plus side, as I was heading "that" way I carried on and went to visit Jiffy's grave. While there I also started the process of ordering his tombstone. So the day wasn't totally wasted. However I do have a couple of photos to share - that of Jiffy's grave as it is, but also the cemetery itself, which is looking really beautiful with all the Spring flowers. He is certainly resting in a beautiful, peaceful place.
Where Jiffy is -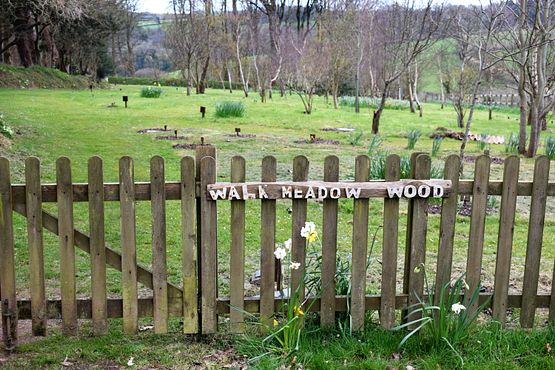 The older half of the cemetery -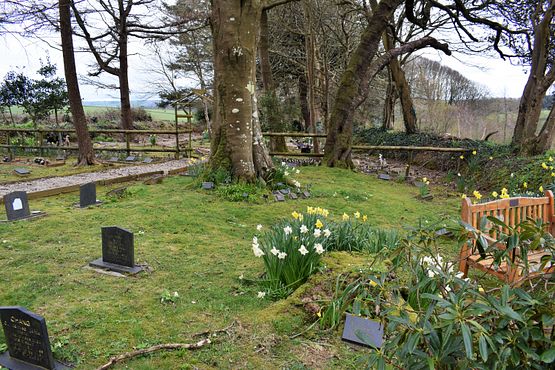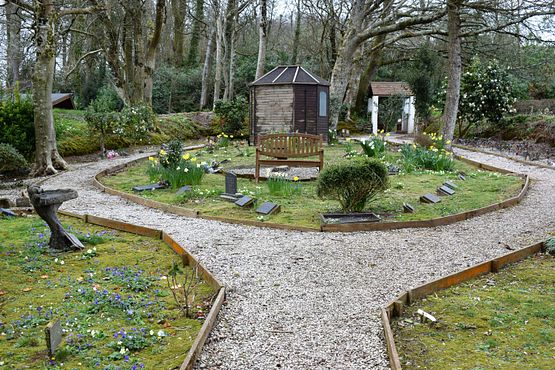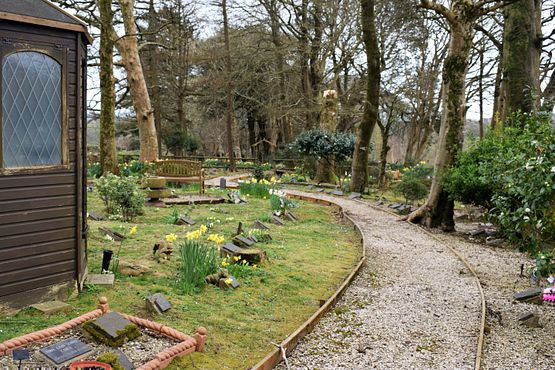 Well as vere, being Saturday, before I turn off the computer I shall do 2 questions ....
20. What is something you really wanted as a child?
To be able to have clothes bought at a shop ... Mum made all our clothes (even part of our uniforms when she could)
21. What parent are you more like?
I am disorganised like Dad
I love reading fiction like Mum, and factual, like Dad
I love handcrafts like Mum
So I suppose I am the "perfect" mix between them both. Maybe if you ask my brothers you would get a different answer!!
Have a good weekend, everyone - see you on Monday x