I am going to try to do better, allthough as I have said that a few times, I really hope I will stick to it this time.
Last week I actually managed a week of mornings at work ... and(insert cheer here) I managed to not sleep any afternoon. That is the first time that I have managed that since mid December ... that has been a long time coming, and I am trying to not push thingsas I don't want to fall back again.
Anyway, while I was cooking Sunday lunch, Jiffy asked to sit on his/mum's seat. Back where it used to be he & mum used to sit in it ... first come, first served!!!! You can probably see that he has lost weight - yes, he is eating, but sadly still not putting the weight back on. However he still loves a short potter around, and enjoys dinner!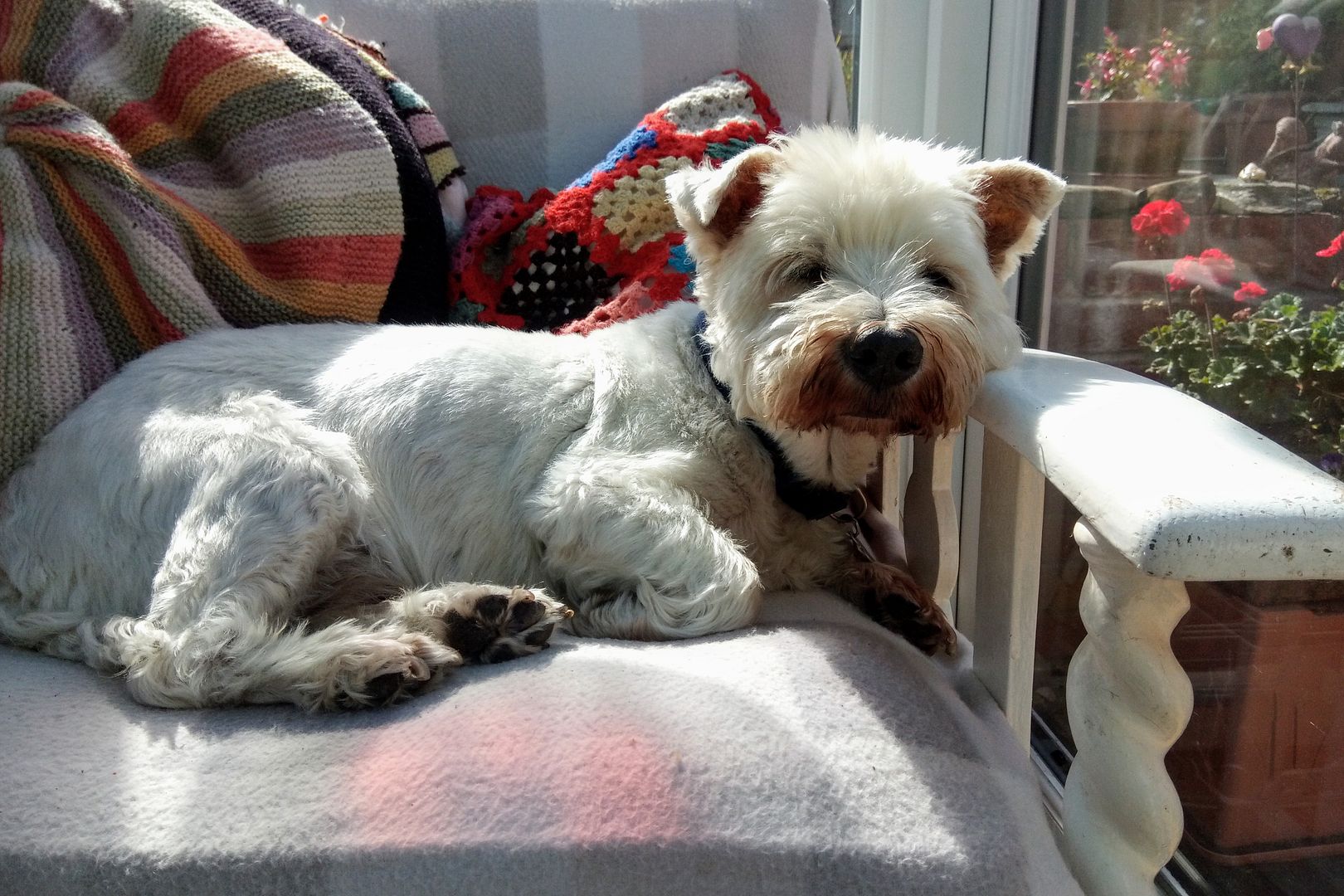 Well I thought that maybe if I copied out the meme this month I might make it back to LJ more often ... well, let's hope! So, I have some catching up to do -
1. What Hogwarts house would you be sorted into?
Sorry, but although I have seen the first 3 films, that's as far as my Hogwarts knowledge goes!!
2. What is the first historical event you clearly remember?
I was taken to see the first regular hovercraft crossing from North Wales to Liverpool (we lived locally). I was 2 ... and yes, I remember watching this building (the hovercraft) suddenly lift up, and we got sprayed with flying sand!! I remember the basics of the
Aberfan disaster
as I was 5 and in a Welsh village school ... but I suppose the one I can really remember best was the Apollo 11 moon landings, which has given me a love of all thing space travel.
3 What part of elementary/primary school would you like to incorporate into your adult life?
Regular history lessons ... I love visiting and travel, but would love to be updated as to the history
4 If you could eliminate one thing that you did every day, what would it be?
Housework
5 Your rescue team in the coming zombie apocalypse is the cast of the last tv show you watched. How screwed are you?
I watched part of "Songs of Prasie" as I was getting Jiffy organised for his stroll. So, not good, although with my singing, maybe I could just scare away the baddies!!
6 What is something you do to indulge yourself?
Reading in bed in a morning when I don't have to get up at a specific time.
(
Collapse
)
So if I don't post this now another day will have gone by. I don't really "do" anything on a Sunday so won't be catching up with you all, but hope to tomorrow (fingers crossed)