I know I have been terrible ... I didn't even pop in to wish you all a Happy Easter, and I don't really have any excuses. Anyway, I took this photo yesterday (for a challenge on
photo_scavenger
) just as our Easter Day Communion Service was starting (spot the glass of squash waiting ... I don't like red wine!), so thought I would share it here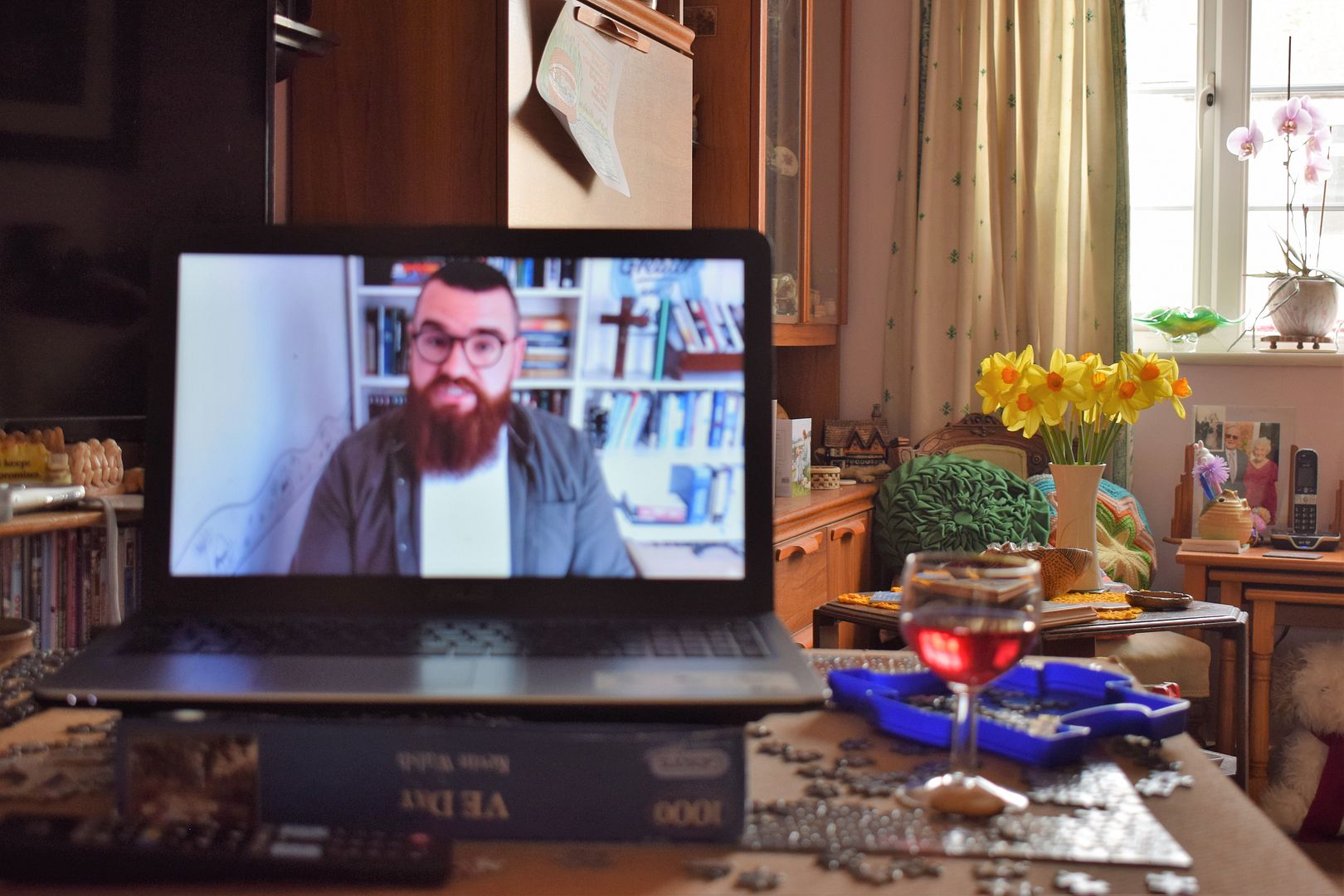 It just seems that the days go by and I don't really accomplish much. I feel very much in limbo - butI suppose some of that is guilt that I am still unable to work ... and that in itself is probably slowing my healing. I have had a slow walk with Jiffy (all his walks are slow now), and done a bit of housework, and even did some sorting out, and now typing this, and I feel quite shaky-tired. So I know I am unable to get back to work ... and still find my concentration levels shot (which is why LJ has not really come onto my radar)
I know there isn't an easy answer, but that doesn't help the frustration levels.
Still, enough whining ... how are you all?
I do hope that life is going well with you all. One of my nephew's girlfriends had a "scare", but so far all those I am close to are free from the virus. Two of my nephews are on furlough, and one of my sisters-in-law is a classroom assistant, so working one morning a week. My other brother & wife are both working from home ... sadly Tim is extra busy as he works with kids who are being abused, and with more people at home, the awful thing is there are more kids for him to help.
Well as we are all struggling to fill our days, there is no real news ... so will close here. I am binge watching Dr Quinn, Medicine Woman ... so that's a good way to fill in boring evenings, when there is nothing on TV
Keep well & safe