Over the years Mum & I shared a love of jigsaw puzzles ... Dad was great at buying us ones that we (individually loved). One of Mum's loves were the Thomas Kincaid pictures, which I find that bit harder due to the colourblindness. However as I am busy doing puzzles to get the brain functioning better (!!), I have just completed one of these 1,000 piece jigsaws.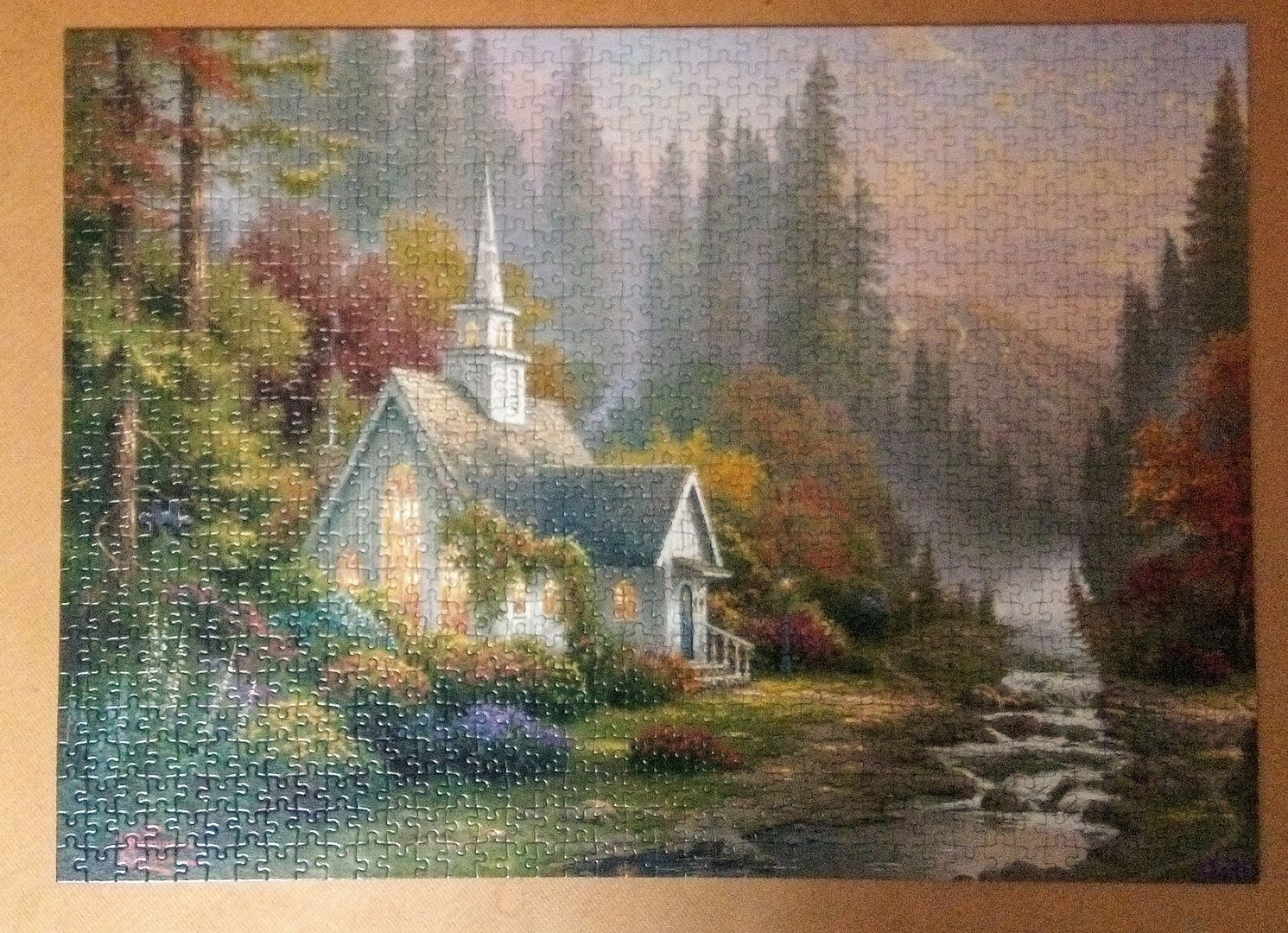 As you can see they are lovely pictures (in fact I saw a whole shop of prints when I was in Carmel, California)
However, as I have been working on it, all I could think of was the painter's surname ...
KINCAID
... no wonder was lots of ivy in the picture. Presumably this is where Father Forthill will spend his "retirement".