I have just skimmed through my friends lists (while I am meant to be ironing!!!), and spotted that
tellshannon815
had sneaked a question from another blog prompt. I decided I would post here, rather than answer on her post. It will make a change from my many photo posts ... another coming up soon (and I stll haven't posted my Flanders pictures). So, the question -
Do you know how your grandparents met?
My Mum's parents were older than my Dad's, so will start with them.
My Grandma Alice Victoria was born in June 1892, in Toronto (as her father moved around USA, Canada and England). My Granddad, Charles William (whose story I followed in Flanders), was born in December 1896.
Grandma worked as a VAD during the war, and then went back to working in the shoe factory that she had been in before the war. In 1919, as part of Granddad's rehab, they were shown around varying job oppertunities , and thus the factory was first on the tour (as Northamptonshire was a shoe (& leather) centre. Grandma was one of the tour guides, having been a VAD, and they got chatting ... the rest is history!
26/12/1920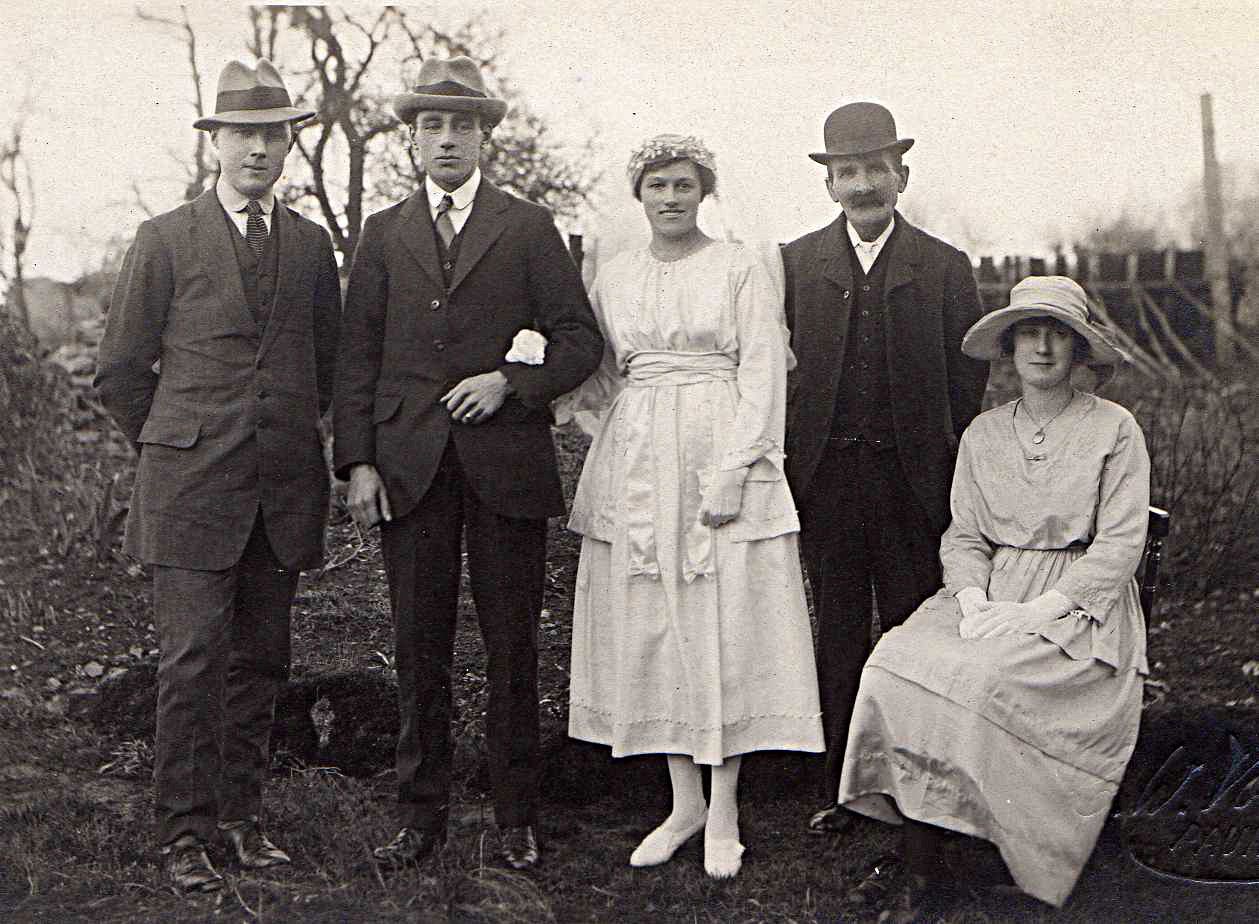 My Granddad John, was born in 1900, so only joined up as the was was closing, so served in 1919, then he joined the Coldstream Guards as a regular soldier and was based in London (having been born in Lincolnshire), and my Grandma Ada Victoria Francis was born the day Queen Victoria died in 1901. During the war she worked as a "Canary" in the East End .... ie she worked in an ammunition factory (they turned yellow working with the TNT).
After the war Grandma was the original Essex girl! She took a day off work (and lost her job because of it), and she and her friend went up to the city to see who they could meet ... and on spotting a couple of Guards walking to duty, they stopped them, and chatted them up. Yes, Grandma picked up her soldier!!
8/02/1924