Not the photos of Claire's 50th (they will come), but a couple more jigsaws I have done this year, so far.
This top one has 1,250 pieces, and took a bit longer than I expected!
This one has (only) 525 pieces ... well, actually one less! I attempted this a couple of years back before things changed for me, and I had to pack it away ... and I lost a piece :(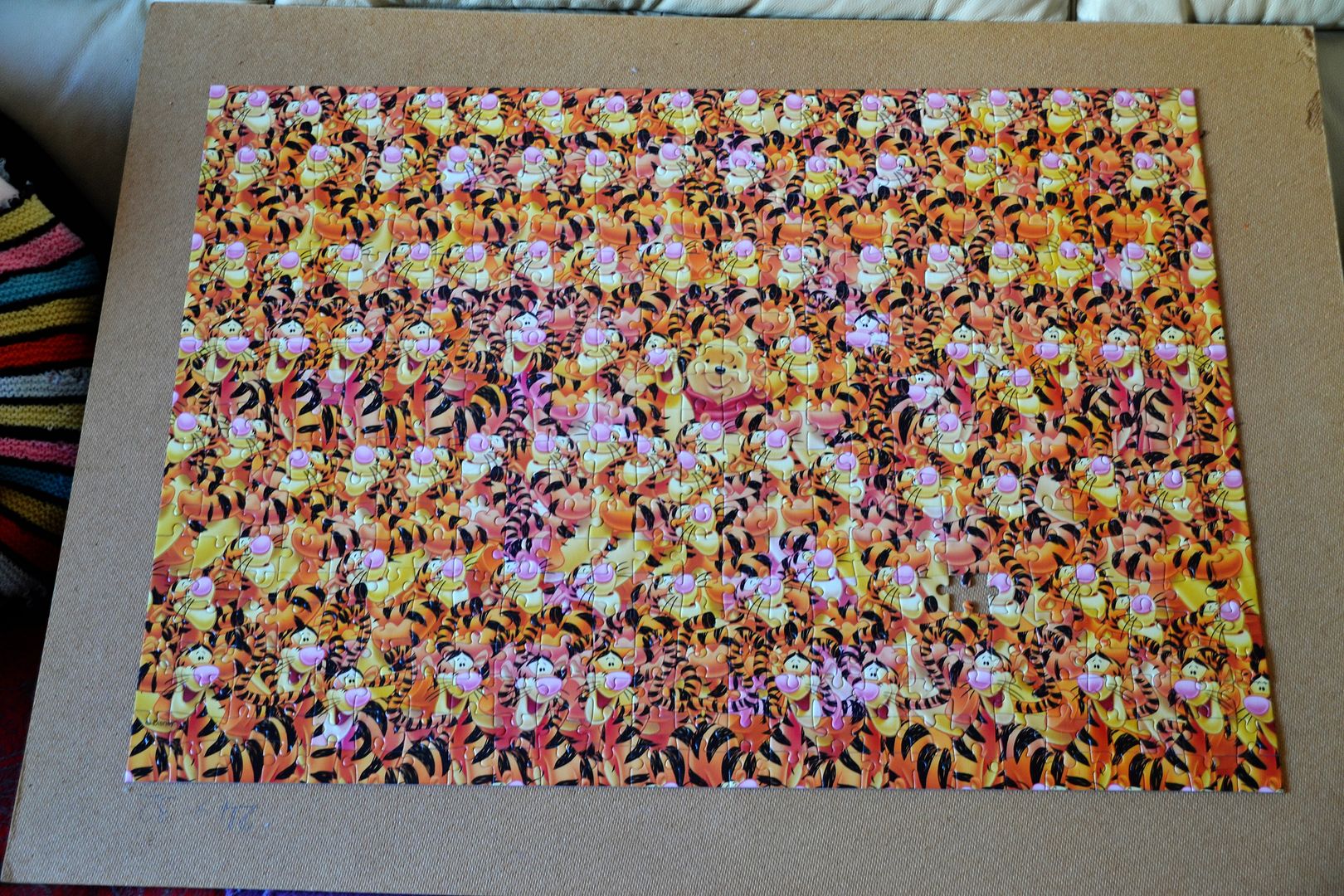 Still I got them both done ... 6 jigsaws in one month (and counting.
And, today is
February 11th
, so -
Who was the most recent person to tell you they love you?
I suppose one of my sisters-in-law. I know Mum used to say it to me a lot, and Dad would say he did if asked (his generation!). My 20 year old nephew called me "his lovely Auntie" when he was leaving yesterday, so maybe that counts ... Thanks, Dan.
And, to finish ... just because I can, the little man -