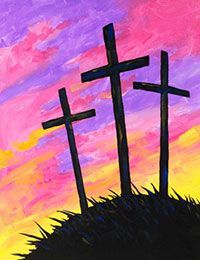 Today is Good Friday - the day that we remember that God's Son Jesus was crucified, with two criminals, outside Jerusalem's walls. The pure Son of God died and was buried in a borrowed tomb.
Exeter, like many towns & cities, had a walk of witness this morning, although I didn't go. Exeter has a big event in front of the Cathedral including a play to show those events of the trial and Crucifixion. As a personal choice I do not like to see Jesus being portrayed by anyone. It is great that it's so many people forget what Easter is about. The weather was good, so hopefully a lot of people learnt a bit about The Bible this morning.
And, yes, I have just had 2 hot cross buns with my tea!
Happy Easter