Harvest today - Nick came and preached.
Here you can see some of our display, as well as one of the poster that is left on the hall ... our Church is lucky as we get to decorate the building with 3 bands of posters.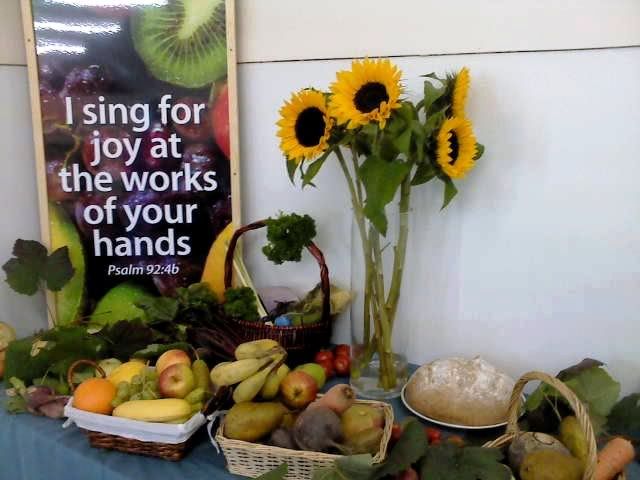 We finished with
How Great Thou Art
... A truly wonderful hymn, and a special one for Dad. When Stuart Hine came to England in the late 40's he preached in East London and explained he had a new hymn to share ... and gave Dad a one line to play. This was the tune, so Dad was one of the first in Britain to play what is now a popular hymn.