Day 16 - Your guilty pleasure show
One show I love that you could say I watch to gain insight into the history of North America ... or the history of medicine ... but probably have to admit that it is the male star that is my "guilty pleasure" ... is
Dr Quinn, Medicine Woman
And, for those who dont know the overall plot:-
The series begins in the year 1867 and centers on a proper and wealthy female physician from Boston, Massachusetts: Michaela Quinn, also called Dr. Mike (played by British actress Jane Seymour). After the death of her father Josef Quinn, Dr. Mike sets out west to the small wild west town of Colorado Springs, to set up her own practice. She makes the difficult adjustment to life in Colorado with the aid of rugged outdoorsman and friend to the Cheyenne, Byron Sully (American actor Joe Lando) and a midwife named Charlotte Cooper (played by Diane Ladd). After Charlotte is bitten by a rattlesnake, she asks Michaela on her deathbed to look after her three children, Matthew (played by former child star Chad Allen), Colleen (played by Erika Flores and later Jessica Bowman) and Brian (played by Shawn Toovey). Dr. Mike settles in Colorado Springs and adapts to her new life as a mother with the children while finding love with Sully. Furthermore, she acts as a one-woman mission to convince the townspeople that a female doctor can successfully practice medicine.
This is the first part of that first episode :-
Sadly that episode doesn't show Sully - but here is a picture ... just for your viewing pleasure, and for no other reason at all!!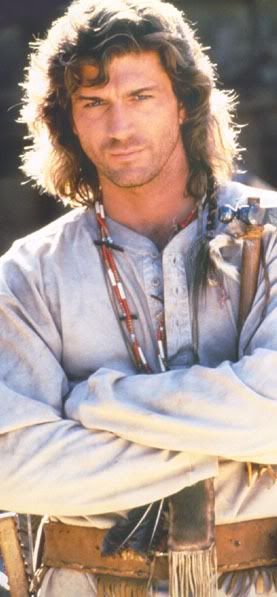 Brilliant show - that even has it's own
Web Site
It is great to see a reminder of the way life was lived in that time - things that we all take for granted were not even talked about.
(
Collapse
)