... To a great writer ... and the brilliant person who is mad enough to Beta for me!
Happy Birthday
mabel_marsters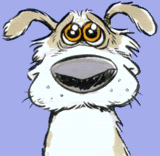 Happy Birthday Glitter Graphics
Hope that you have a great day - and that the coming year is a truly special one for you.
PS - Norm chose this card!