Well, the old song says :-

"All the nice girls, like a sailor"

So, to prove that correct my friend from Church and I went to The Dartmouth Naval College, in South Devon. Mind you we also realised that the recruits are very young (nothing to do with us getting older). We had a great day, and under the cut are a cople of pictures - but they are very picky about when you can use your cameras, so not much to see for a great day.



There is a steam train that runs from Painton to Kingswear ( the opposite side of the river to Dartmouth). We went by bus, but it didn't stop us taking a picture - my excuse is that during the war my Dad worked on repairing steam trains in the London docks.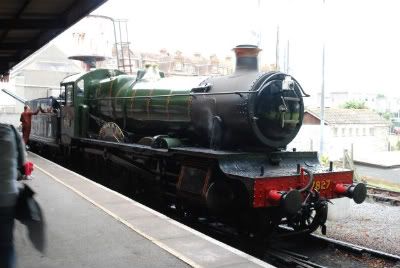 It is now pulling into Kingswear Station.
Another train leaving - passing along the banks of the River Dart.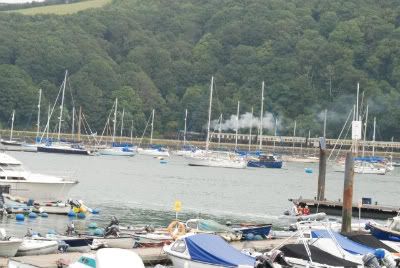 The train leaving Kingswaer - note the college in the background.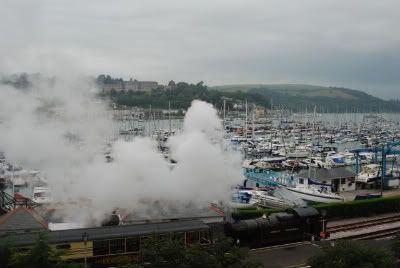 Dartmouth College - built in 1902 - 1905.
Standing near the main door - looking to either side, and then in fron to me. The whole building is designed as a ship. As we went through the small area we did, all the names are the same as on a ship.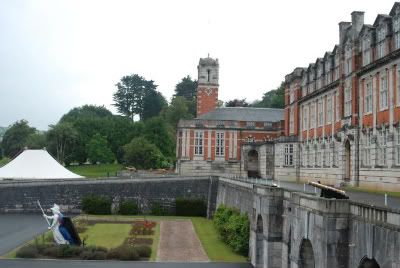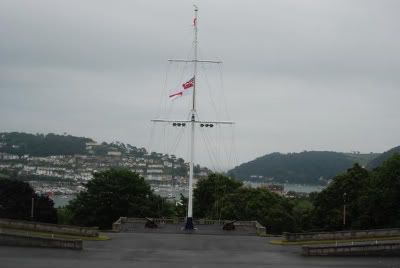 As you face out the door, you look over the river towards Kingswear.
The Chapel - Behind the alter, the carvings represent 6 of the apostles and Our Lord in the centre.
The Senior Gun Deck ... See what I say about names.
Only a brief glimpse of a great day - and please don't look at the photography of the inside of the building - I need to practice, and not on a rapid tour!


BTW - We left the sailors alone!!