Well, I have often mentioned that DJ loves rolling - so here is the proof taken this morning.

As I said, when we got back from our ride he was hot so I sponged him down. Well as he walked into his field, in the dried mud near the gateway, he got down and rolled ...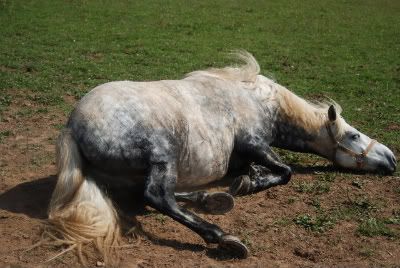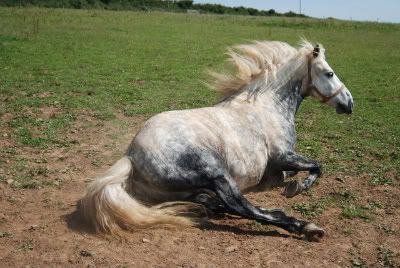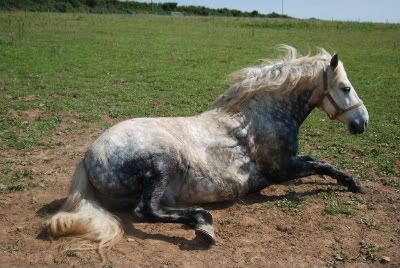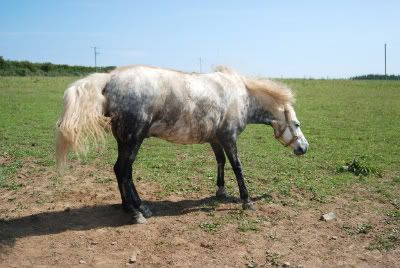 And a final shake, before heading off towards Conrad!