Sorry friends but my business is really quiet at present ... if this carries on I shall have to change jobs. This was one of the long-term effects of my hand injury. 12 weeks of being away from a phone meant that people got used to going to another therapist.

Anyway - the sun was shining this morning, DJ was having the day off ... and I still hadn't checked that my 300 zoom worked. So back to the main beach in Bude - these 5 pictures will give you an idea of why most people holiday here - or why a lot of people like to live here ... Beaches ... and surfing. Will admit the only surfing I do is on the web - but here is Bude ... the place where the first British Surf Lifesaving Club was set up.



Looking back towards Bude - you can see the lock gates (almost central in the picture)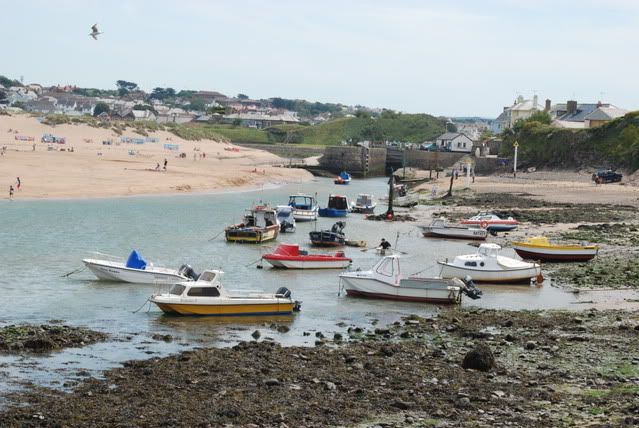 Looking the other way shows how the river and canal overflow run into the sea.
Please note the white "dish" in the background - that is the establishment where I was playing last week - you know, one of those places that doesn't exist. There are about 2o of these dishes ... and they are about 5 miles-ish from where I am.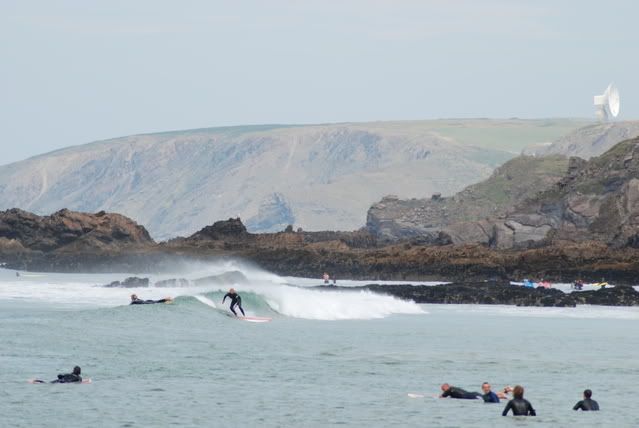 Red and yellow falgs mean there are life-guards on duty.