ukchrisp asked me yesterday, when she saw the picyures I posted of the family at Bude Here, for those who missed it what was happening with regards to the damage to the lock gates, that I reported during the Spring.

Well, the gate, itself, is repaired, but there is still some structural work to do on the actual canal wall. The local Council also decided to bring foreward a job and dredge and repair the actual basin, while it was empty. So they have put a temporary damn on the land-ward side of the basin and, as you can see in the pic, they are working to repair the years of silt and damage. This photo was one I took last month and work is prceeding steadily.



The picture shows the empty canal ... with this one, looking inland
And - ... you have to have a supervior for the work .... Cue Jiffy ....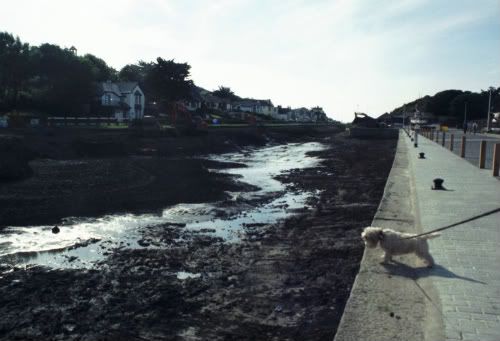 So, as you can see, there is work going on - just a piity that it won't be fully repaired for the summer season ... even with Jiffy's help!!