Just a small pic-scam ... 2 pictures of Bude.

One of which is Mum, Dad and Jiffy standing by the open (damaged) lock gates ... proving the lock opens into the Atlantic ocean. The other picyure is just of Jiffy. They were taken last month when Mum and dad came for Father's Day weekend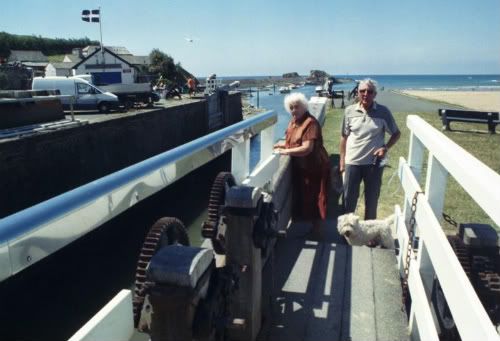 Thes 2 pictures are of the 2 different peacocks I saw when I went to Arlington Court in the beginning of June. The pictures of the actual house are very dark, so haven't bothered with those - but these are of a white peacock and a traditional coloured one.

Nature is so beautiful - we have a marvellous Creator.