Yes - you will see DJ as much as I do, today.

I started driving towards his home to be met by mist, that turned to fog, that thickened. So half way there I phoned Toni and she said it was similar, so turned round and came home ... No riding today ... and just seeing a dappled grey on a foggy day is hard!!

So thought I would share a couple of pics I took last month, which show his new summer coat - and the fact that I do still plait him!!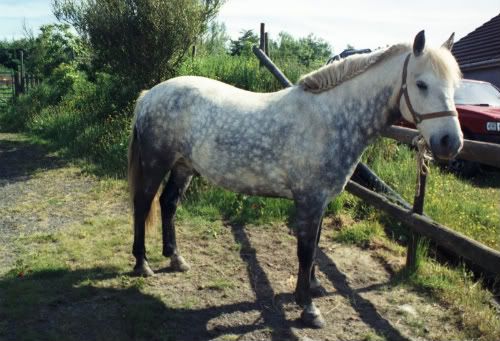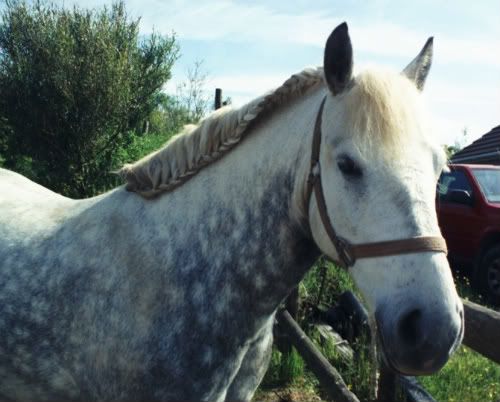 btw - The first picture is taken at a bad angle, I do know .... However I decided to post it as the area of gravel behind where DJ is standing is "THE" gravel I fell over on in December where I damaged my hand!!