I have just been tagged by
crossreactivity and although some of you know what picture I have on my desktop, I have still done the actual meme ... Just see under the cut.

The Meme -
1. Go to your desktop and press the Print Scrn key (located on the right side of the F12 key).

2. Open a graphics program (like Picture Manager, Paint, or Photoshop) and doing a Paste (CTRL + V).

3. Post the picture on your blog. You can also give a short explanation on the look of your desktop if you want. You can explain why you prefer such a look or why it is full of icons. Things like that.

4. Tag five of your friends and ask them to give you a Free View of their desktops as well.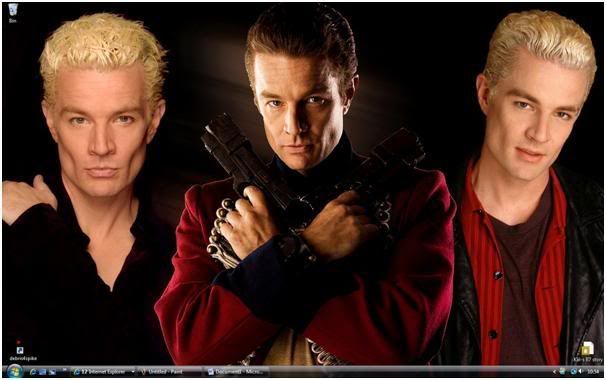 As you can see - no icons, other than LJ and a Blakes 7 story I am reading ... can't ruin the picture that
beanbeans

made me , can I?



I tag
kalinda001,
deborahw37,
kazzy_cee,
jamalov29and
xheartrockx.
If you don't want to do it - then that's not a problem either.