Just wishing Jiffy a Happy Second Birthday - I won't see him today, but yesterday he received a nice new squeaky toy ... so I am sure that he is pleasing Mum and Dad no end!

Thought you might like to see a couple of photos I took last month - Mum gets upset because his ears don't always stand up like a true West Highland Terriers ears should - to me it is just part of his charm ... either that or he is aiming for the K-9 look!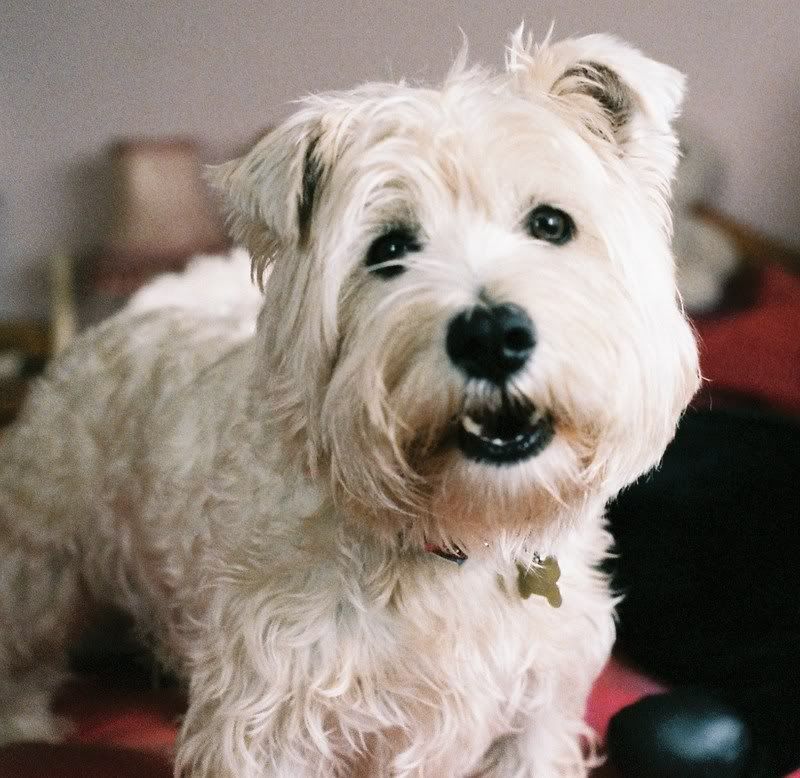 Sorry I don't have any pictures of him as a puppy downloaded at present - Still, DJ had to wait till he was 9 to share his baby photos ... maybe next year, Jiff!