For those of you who don't already know it - DJ is my pony who is on loan from my friend Toni. She made the offer back in 2003 when I lost my pony Jaykub.

The other factor about DJ is that he is my names-sake. As the pictures under the cut will show, I have literally known him all his life.

May 13th 1999 I was horse-sitting for Toni - went with her 2 daughters to check on the horses, to find an extra one!

Toni had a mare-on-loan called Tilly. She was living, by herself in a field when we had seen her the previous day - now she had an extra animal in her field - yes there was a foal. Amazingly, at the time, Tilly was wearing 2 rugs, so it is no suprise that DJ is an escape artist!

Stacey slowly approached Tilly and she allowed her to put a head collar on her and very slowly lead her to a box that we had prepared. As he was a suprise, we called out the vet, to check all was OK. When I phoned the vet, his response was "Horses are doing this all the time" ... my response was ... not to me they aren't!!

Toni returned the following day and told me that they had decided to name the baby DJ (which ar my initials). I was over-joyed; but my Mum's comments was that Toni was mad ... DJ would probably end up like me!! When I told Toni, she agreed with that statement!

However DJ's name has stuck - for better and worse.

So, today, I hope you all join with me in wishing "Cheeko D Chento" a very happy 9th birthday.



This is Tilly and his Mum in their stable ... DJ is less than 24 hours old in these pictures.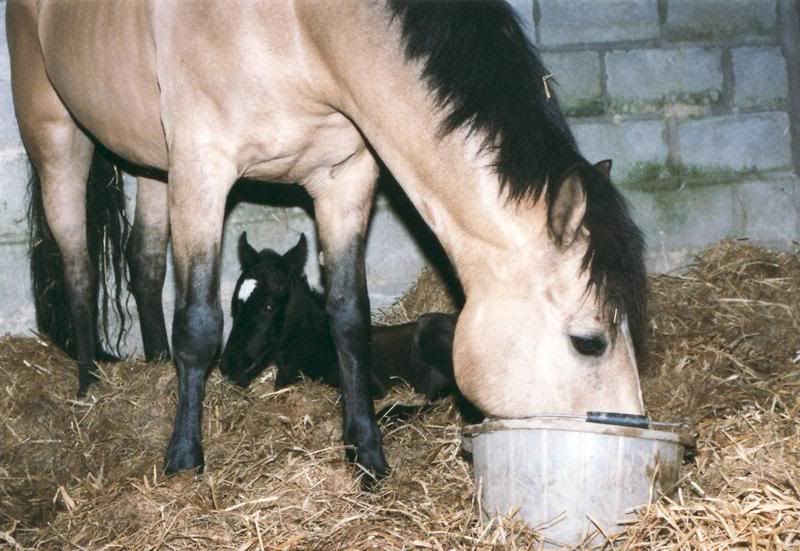 Tilly was 14.1 hands high ... DJ is now 14.2 ... so you can see what size he will grow to.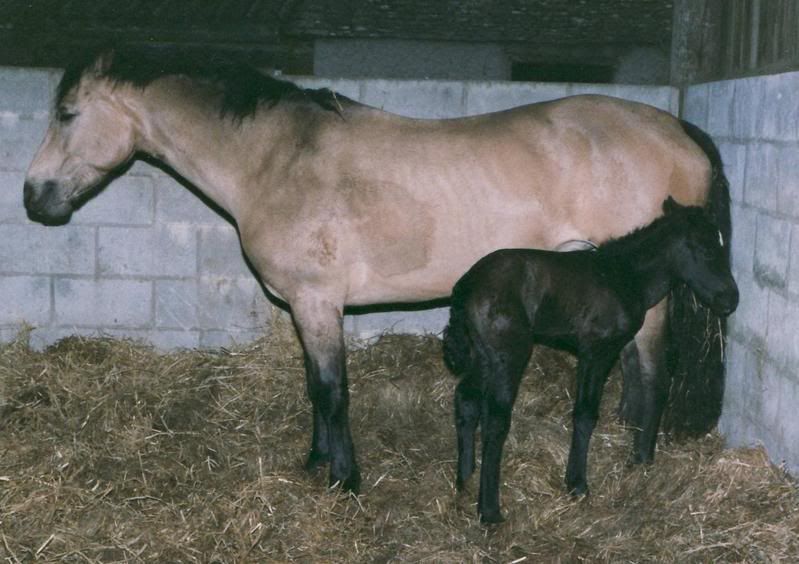 This picture was taken when DJ was 2 weeks old.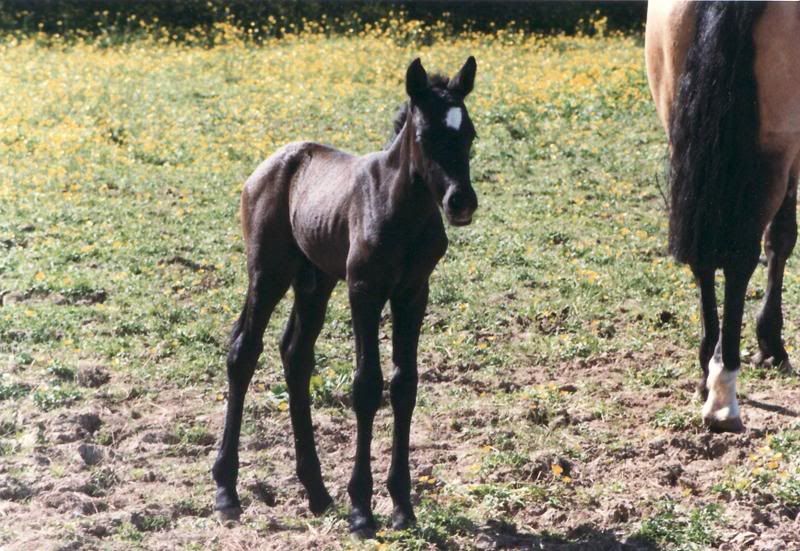 And for those who don't want to have to link back - this is DJ, taken about a month ago.




It has been a good 9 years DJ ... you have helped me through some bad times ... and have taught me a lot

Thank You

Happy Birthday