Isn't it?

This morning I walked out my front door to put some things in the bin, and noticed the bush as I walked past. And. it actually occured to me that if I got the camera then I really could get a half-decent photo ...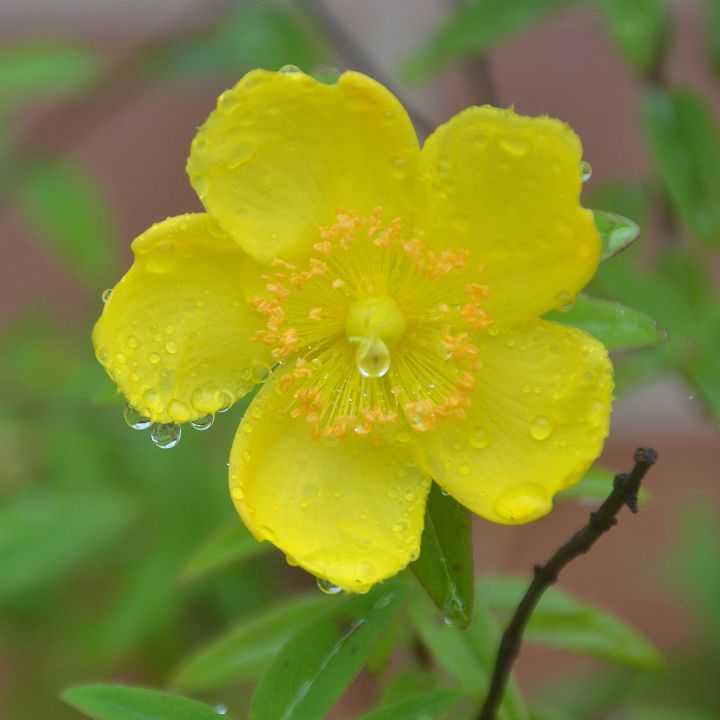 If I had left it any longer, with the breeze we had the flower would have been dry again. A nice image, but not quite as stunning as I actually managed to capture.

So, go me!!!

I did my walk to the shop, and bought some bits & pieces, and once home did a bit of housework, lunch, another small walk ... and here we are.

I shall do some icons (if my brain feels OK), and then try to sort out some further details of my upcoming trip to The Lake District. Yes, it's a Christian Convention that I am going to, and will admit I am (pleasantly) suprised that it is still going ahead. I have to take a day out, and am only going to the morning sessions ... so will be doing some sight-seeing while there. This convention has been running for years, and was a trip that Dad used to do pre-marriage. Mum went on the one year that they had met, and it was a "decide whether they were going to work things out, or not" sort of holiday ... and yes, they stayed in different hotels!! They went back about 25 years ago with friends, and I always said I would go. I had planned to do so last year, but Covid had other plans!

So that's my plan for today ... tomorrow is Church, of course ... and then England is in the EUROs final ... so plenty of things to do ... but as ever -


10. Did your parents live in a different country before you were born?
No, although they movced to a different one when I was 3 months old! (and back again when I was almost 6)

11. What's something you've experienced that very few others have?
Does going to a dog's funeral count ... as most people don't have a proper service for their pet. Although there was only myself, and the "undertaker", Jiffy had a proper funeral, including a Bible reading & a small eulogy.
I have done cross-country eventing on a horse ... at a low grade, but the rules still counted.


Hope you all have a good weeked ... and "Good Luck England" (sorry for any Italians out there!