Yes, I am actually going to see my brother, wofe & family ... the first time for 18months. My other brother & wife will also be there. That's the advantage of having a big birthday in the family we are making an effort to get together ... hopefully for a BBQ, to spare too much indoors. However we are technically 2 households, so are not breaking any rules. But an outside event means one of the boy's girfriends can come. The original plan had been to hold the event in Exeter, to save the birthday girl having to travel, but my other brother wouldn't have come, so we decided to do the trip. It's actually easier for us 3 to travel than the other 7 or 8. I shall sleep overnight on the sofa so it means I can have a drink, but then probably head off after breakfast as it's Father's Day, and I would imagine Nick would prefer me gone, but shall see how the morning progresses.

So away tomorrow, then whatever time i come home it will be Sunday, so I shan't be back till Monday ... Hope you all have a good weekend.

Today, complete with camera, I had a 5 mile walk, so have photos to share (I also had a lazy morning, not getting up at my normal time), so it's a nice daya s well today ... although in a moment I do have ironing to do from the washing on the line.

Spring my be over, but summer brongs some stunning colour -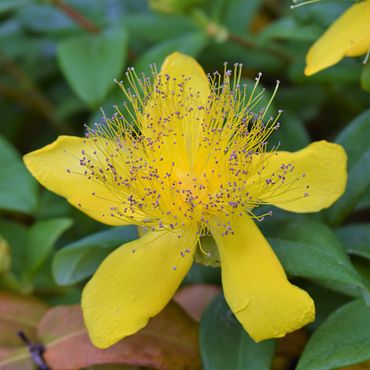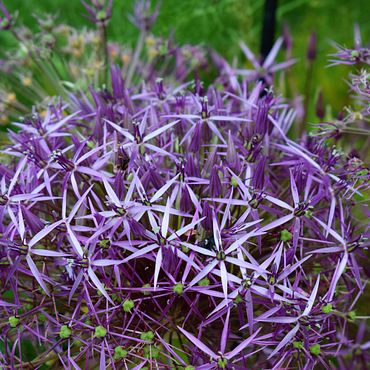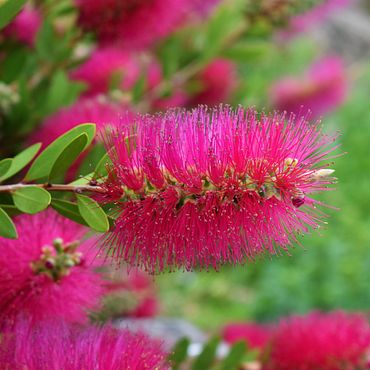 I must remember where I saw these, so I can pick the blackberries come September -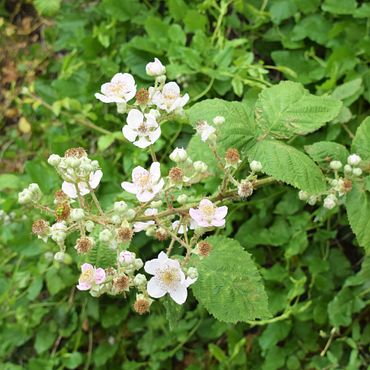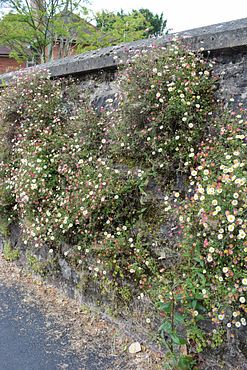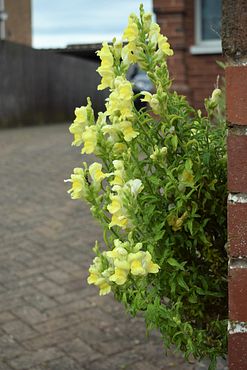 I walked via the cemetery, and just thought I would share one of the stunning statues there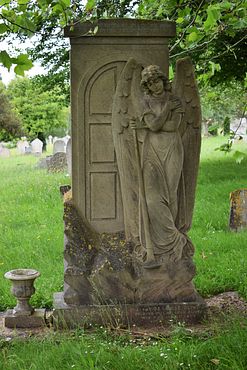 On one of the roads I walked down they are trying to change the speed limit, and there were small printed posters on most gates ... and this on one of the garden walls. I will admit I had presumed the limit was already 20mph as it is 20 in most of the local streets.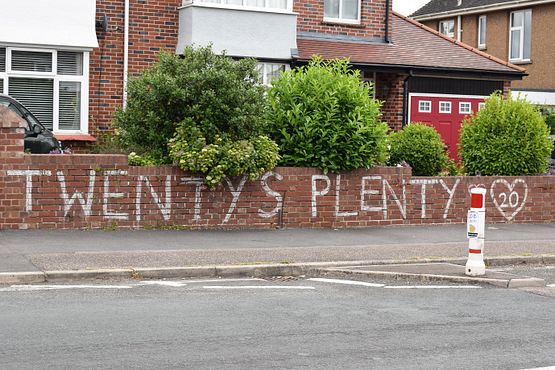 Well I am sure the ironing is calling, and I have the dishwasher to sort out as well. But before I go -


18. Last time you swam in a pool?
2 years ago I did a sponsored swim for charity.
However I do want to get back to that at some point.

19. Type of music you dislike most?
Some of the stuff my brother listens to!
Actually modern jazz is completely lost on me.

20. How many people have you kissed in a car?
Haven't kissed anyone other than family, anywhere.