Clinic was good today ... well, I finished over half an hour early, so it must have been good. However we had set up in one clinic room, only to be moved to another one. Frustrating. Most of the department do work around each other as all are assorted tests. However there are 2 full-time staff members who don't move, and we came up against one of them, so it means that whatever else, it's actually easier to move rooms!

Had a nice walk ... I have stepped up to 1.5 miles after a work day. We still have the sun here, but the forecast isn't great for the end of the week. So the plans for my birthday weekend got chaanged, as a family BBQ doesn't seem as if it would work. Although it may get changed back again if the weather clears quickly. Speaking of which, I must scan some more photos, as they want to see some baby photos of me ... and here's one to share of my 1st birthday -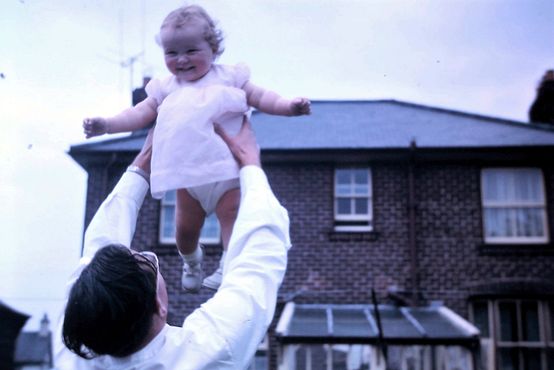 So, off to sort out more photos ... I shall post some more photos at some point. Before I go to sort things ...


15. What was the last letter that you sent out by mail?

yesterday I wrote to a friend that I used to go to Church with as a teenager. I do write to quite a few people, still.