Well I am back from my trip to see Auntie Joyce, and although I am now tired (despite having had a lazy day yesterday), I am not as tired as I expected to be so that is a positive point.

Auntie Joyce was "as normal" ... looking really well for the age of 94 -



However the journey up was very, very long. Add breakdowns, to roadworks, to more breakdowns and it seemed to take forever. Coming home on the Saturday I only got stopped once as there had beeen an accident ...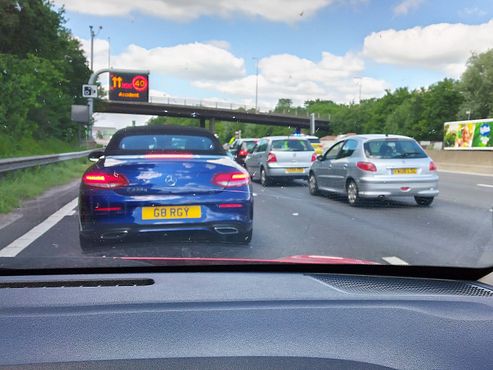 However I also got diverted by about 20 miles as one of the motorways was closed for roadworks. So an easier trip.

So although I am tired, I am pleased I did the trip, and as I said am positive about the fact I am not totally shattered, although I shall be fairly lazy today.

On another posive note, my 2 special roses are in flower again. The red one was Mum's favourite bush as a child (I think I have posted photos of it in the past). The yellow one was given to me by a mother & daughter who I rode with when Jaykub died. They pointed out that I had called him my golden boy a few times ... can't believe it's been 18years since I said goodbye to my man ... Jaykub you were very special ... a real golden boy.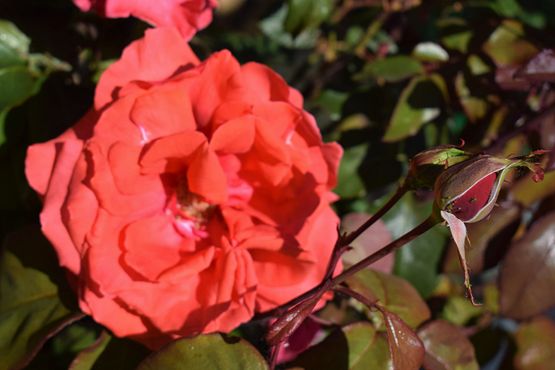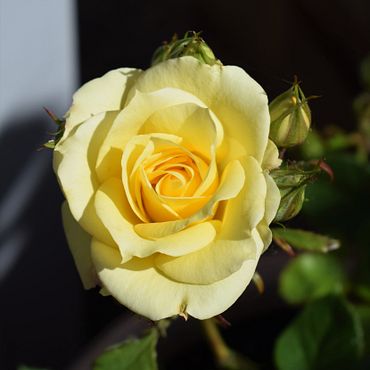 This flower is just one in a bed near the entrance I use of the hospital.



Well, I am going to rest, and sorry I won't be catching up with everyone, but will try to do that later. I have got to do some shopping, then be a good girl and rest.

Hope you are all well ... but, before I go -

14. Do you remember what you wore on your very first day of school?
No - I was 5
However I went to 6 schools overall and for the first day of the other 5 it would have been strict school uniforms ... all but my first were very strict.