Seeing as it's Friday I walked to Tesco's again, and enjoyed seeing the frosty views, so thought I would share them with you.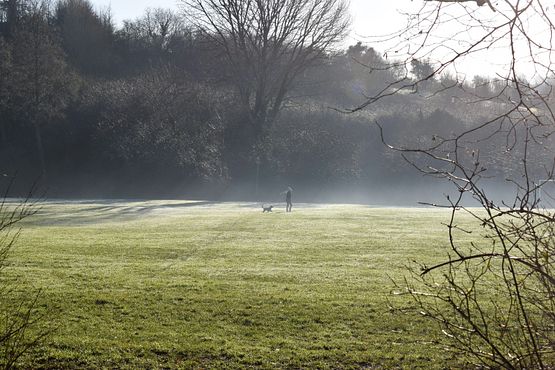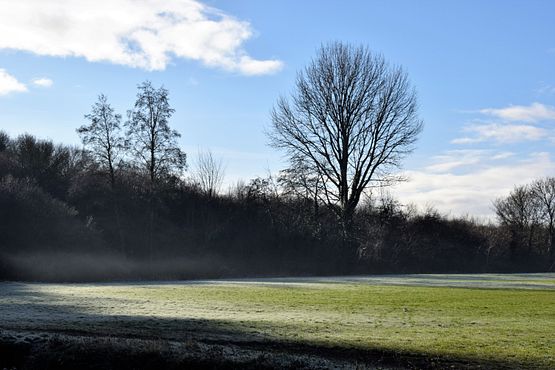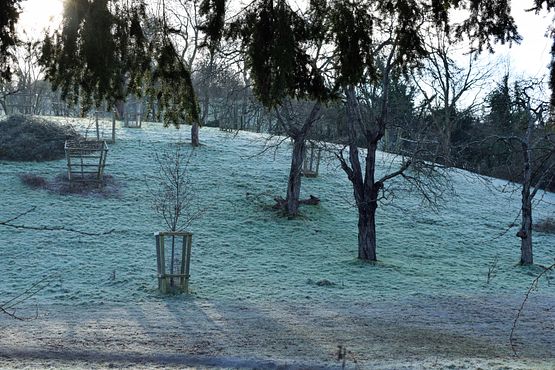 I also spotted that this plant is going back into flower. This was a gift from Jiffy's friends (I always think of them like that even though I know them, as Jiffy made a real effort to make friends with her ... and then him. I told them when he died, and about an hour later they dropped off this plant ... and here it is back in flower ... a golden glow for my golden boy.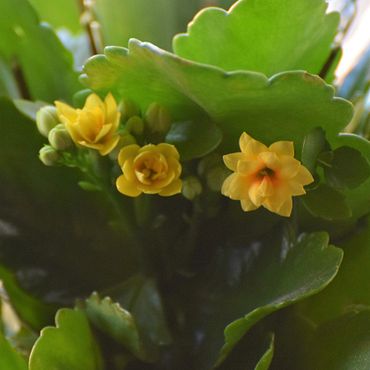 And, I musn't forget today's question.

I know today is both the day Queen Victoria died, and the day my Grandmother was born. Apparently just about the time she was born the Church bell started tolling ... so her name was changed. Out of a family of 11 children she is #2 and the only one with 3 Christian names ... Ada Victoria Francis, in the Queen's honour. My other Grandmother is Alice Victoria to show their loyalty to her Majesty, even though she was born 10 years earlier.

In fact my parent's debated changing my name to Deborah Jacqueline Victoria, but opted against the 3rd name ... I really wish I had been given all 3 names (especially as I am the only girl from either side)


Anyway -
22. What do you like about your neighborhood?

I love being near work, near a supermarket (5 mins walk), near a chip shop and near a park ... those top 2 photos was taken 5 minutes walk from me.