Although I think this is more orange, and as the weather so far has been lovely it must have been "just" a stunning sunrise ... I don't often get to see the sunrise as normally I am rushing around to get ready for work ... but today is my day off. So, anyway, this was the view out of my bedroom window this morning -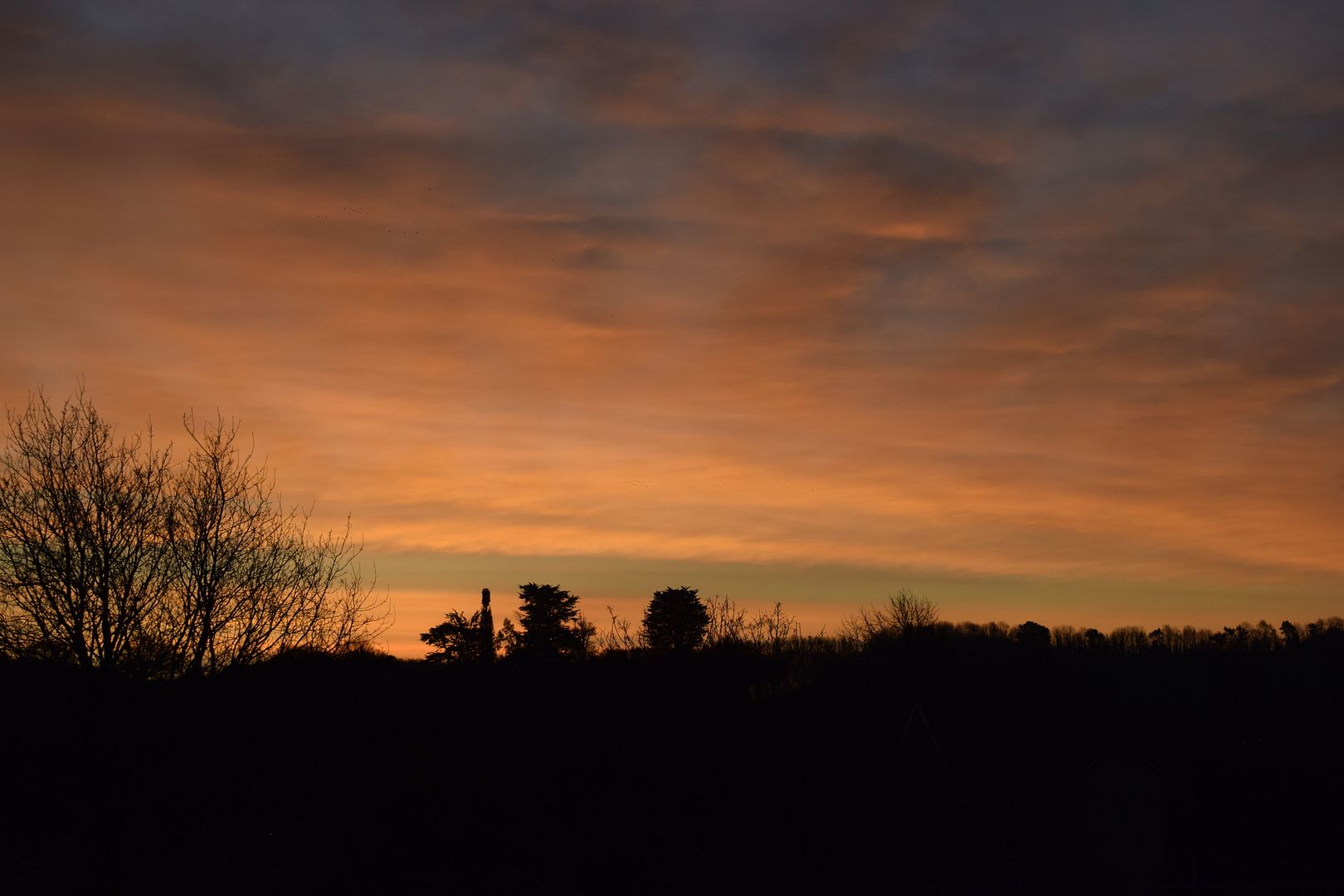 I actually more photos to share from this morning's walk to the shops ... but may post them tomorrow, as I also have the Snowflake Challenge to do, so I don't want to spam you, but while on LJ I will keep up with the Daily-Meme ...


15. What's the biggest challenge in your life right now?

I suppose it's that of trying to get my stamina and strength back to how it was 14 months ago. It's been a long year, and I still want to feel better (ready for holidays when we can have them, of course). So that and getting a new focus on "me" again.