There have been a few days over the last few weeks especially that I have wondered whether today would come or if it would be a different post I would be writing. But the little man is celebrating his 14th birthday today.




Yes, he has had a couple of presents that he undid, although the chew that Christine sent him were loved in the past, he tends to only chew at them now .... but he loved undoing his presents, so that was the main thing.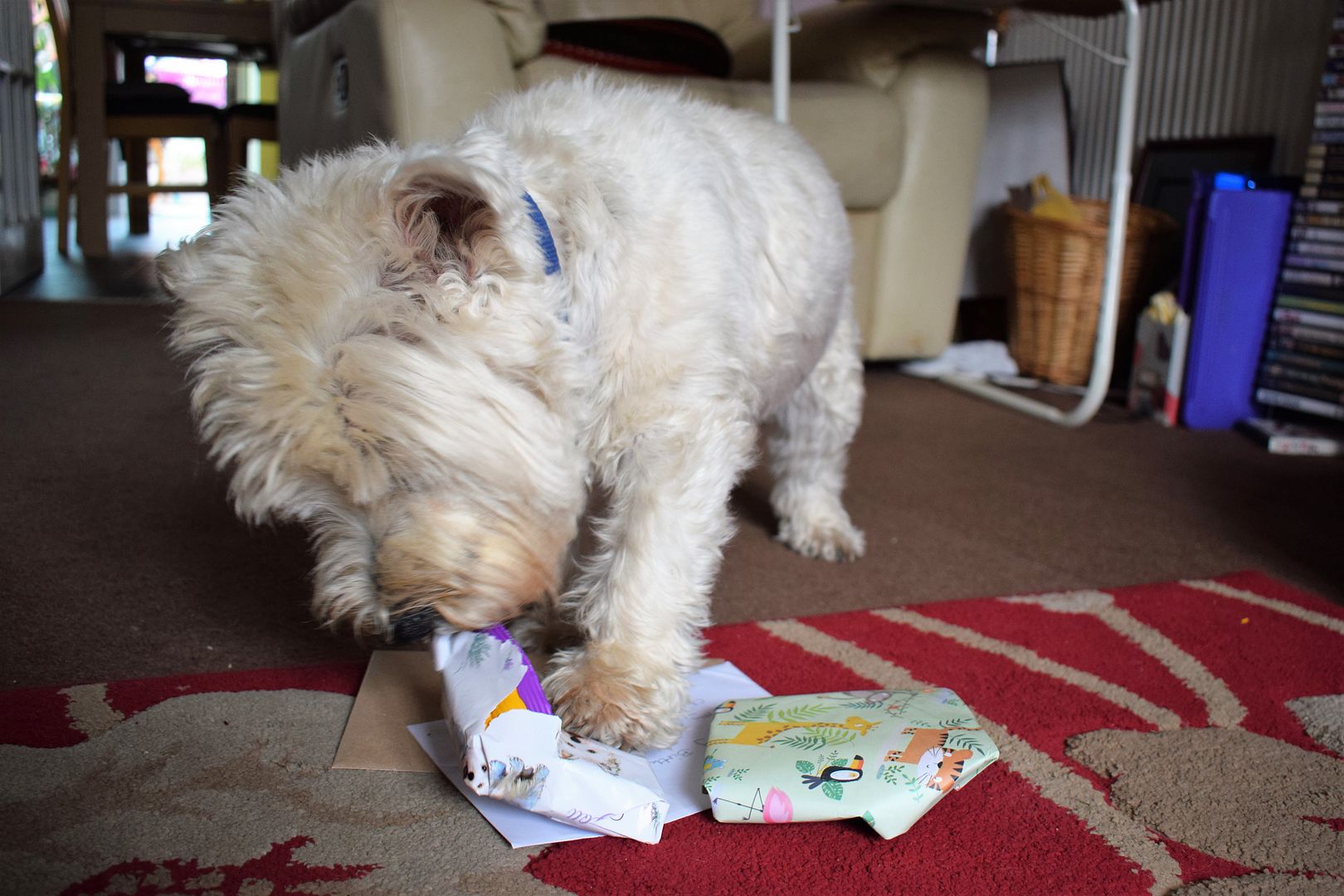 I then drove to a local park and he thoroughly enjoyed snuffling around, and in fact walked past the car and wanted to walk home, so he had fun.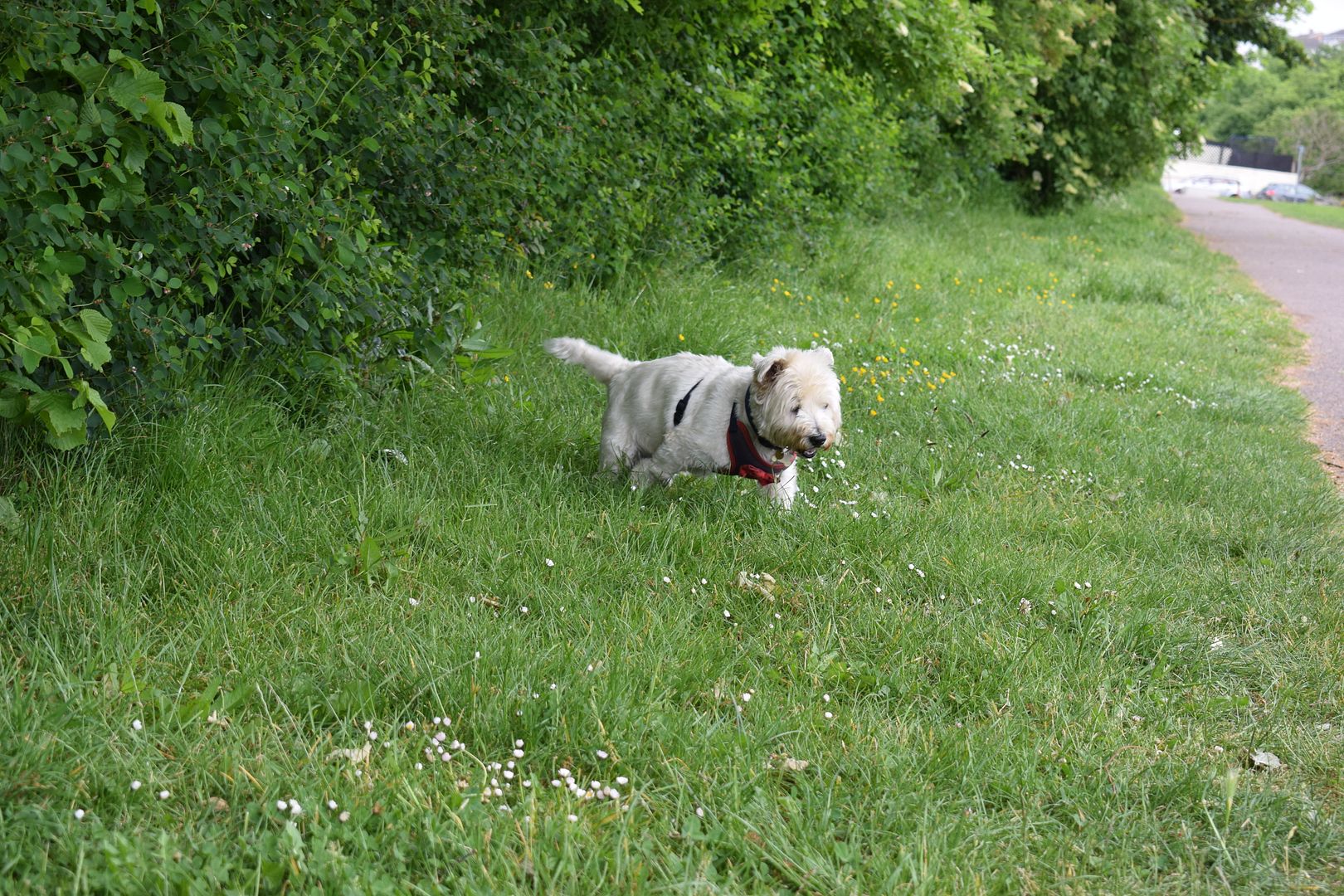 After lunch we had another walk, this time to the cemetery, which he loves as it's a popular doggy-walking place, and now he is sleeping. Exercise can be too much ... and I agree with him there!!

So although it has been worrying, and I did wonder if we would get there, he has. When I first saw him his was a fun bundle of fluff aged 8 weeks old ... so a lot of history together. Every day a bonus!