From the years 1972 - 1979 I went to The Coopers' Company & Coborn School. An ancient heritage, but basically an unknown school. The boys part (Coopers') was founded in 1536, and the girls (Coborn) was founded in 1701




However, even though I went to a Livery Company School, and lived on the outskirts of London, I never went to The Lord Mayor's Show, until this last trip to London. So it was certainly a trip that was long overdue.

I stood near the Guildhall (and crossed the road during it ... so that's why peopkle are travelling in opposit directions!) ... but it was amazing ... over an hour it took to pass me, and it is impossible to share everything with you, but ...



The Lord Mayor's Coach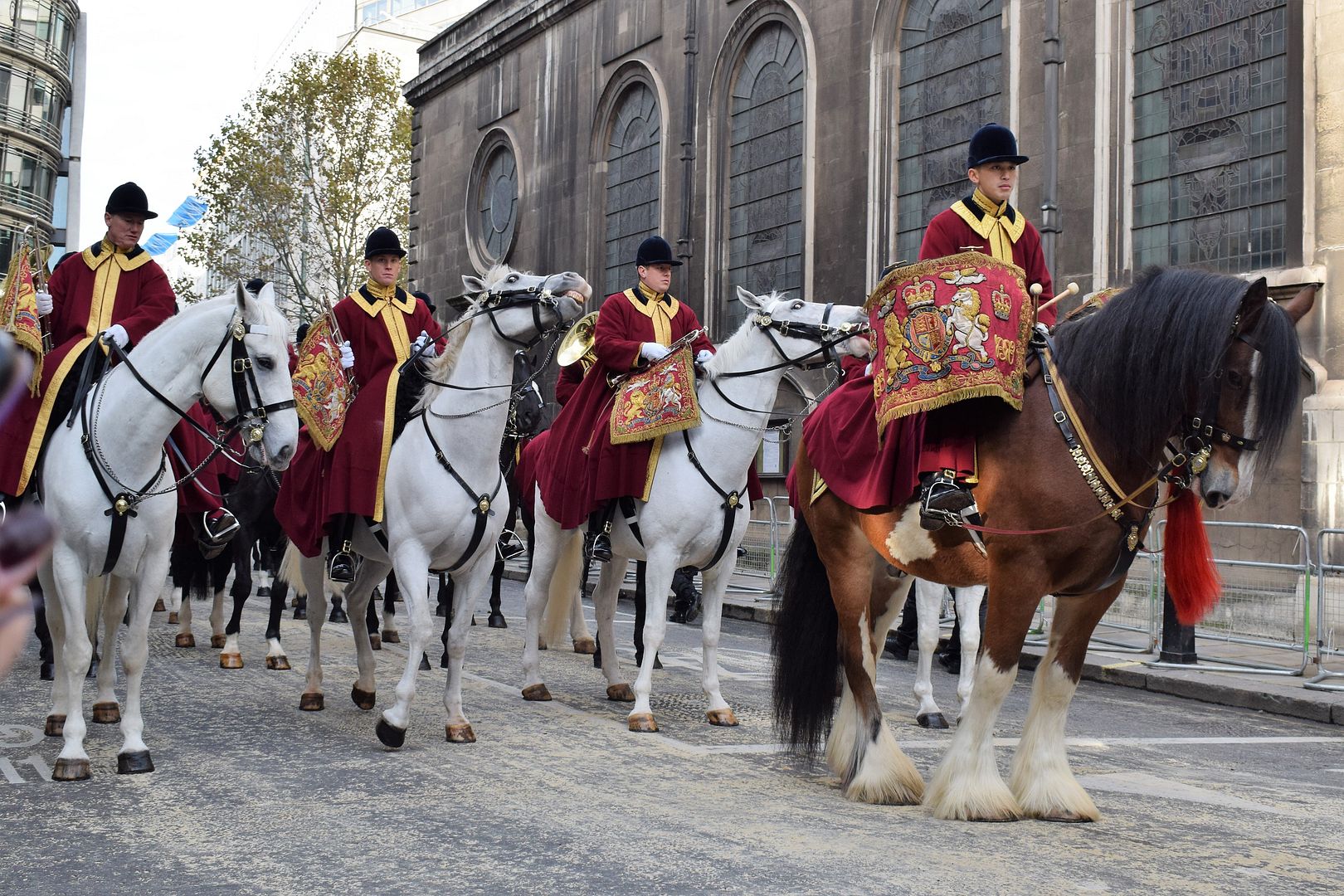 The Lord Mayor for this year is a Member of the Company of Bakers