See as things are quiet here - and I have spent the morning looking at pictures of James (among other things!) I thought I would share 3 pictures of Mum and Dad's West Highland Terrier, Jiffy.



This one was taken just before he went for his hair cut a couple of weeks ago (yes the picture is taken on a table - Have you ever tried to keep a Westie still??)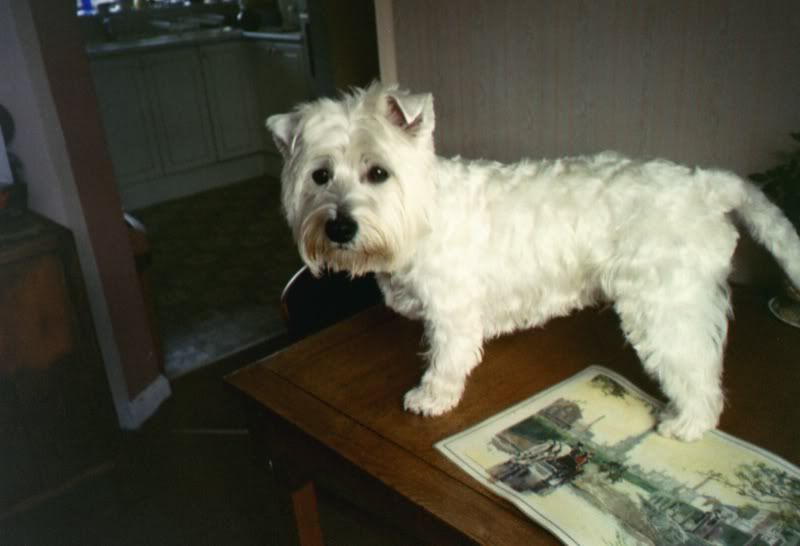 And now there he is clean and tidy ... well, until he is off to his favourite hobby - Exploring Mum and Dad's garden!