Oooops, I had planned to post these on Tuesday night, and then Brenda phoned, then a friend from where I used to live phoned ... and it was bed time! Sorry.

The first set are of 2 very special visits.

The first set are of the Cenotaph ... although on the actual day it was so crouded that I was unable to see anything at all. However I am so, so pleased that I was there. Any of you who know me personally will know that I love my jewellery - and for this weekend I was wearing a couple of special items. The first was my Grandfather's wedding ring. They were married in 1920, but he is the man who I knew, and whose footsteps I followed when I went to France and Belgium earlier in the year ... so I had to take him to celebrate the 100th anniversary of the end of that war. The other was my great-uncle's watch chain. Another man I knew, although I was only 11 when he died. He had been badly gassed, but shtill lived to be in his mid 80's. His watch-chain, however was one that he had taken off the body of a dead German officer ... All soldiers worked on burial detail when not actually "at the front"

Anyway, I was glad I was there, and ironically the lady I spoke to had also been there, so a pity we didn't meet up ... but we were two of literally thousands, and thousands.

I went back the following morning to actually look at the cenotaph and the wreaths.


A good thing I have a good lens on my camera, so I got a couple of photos between peoples heads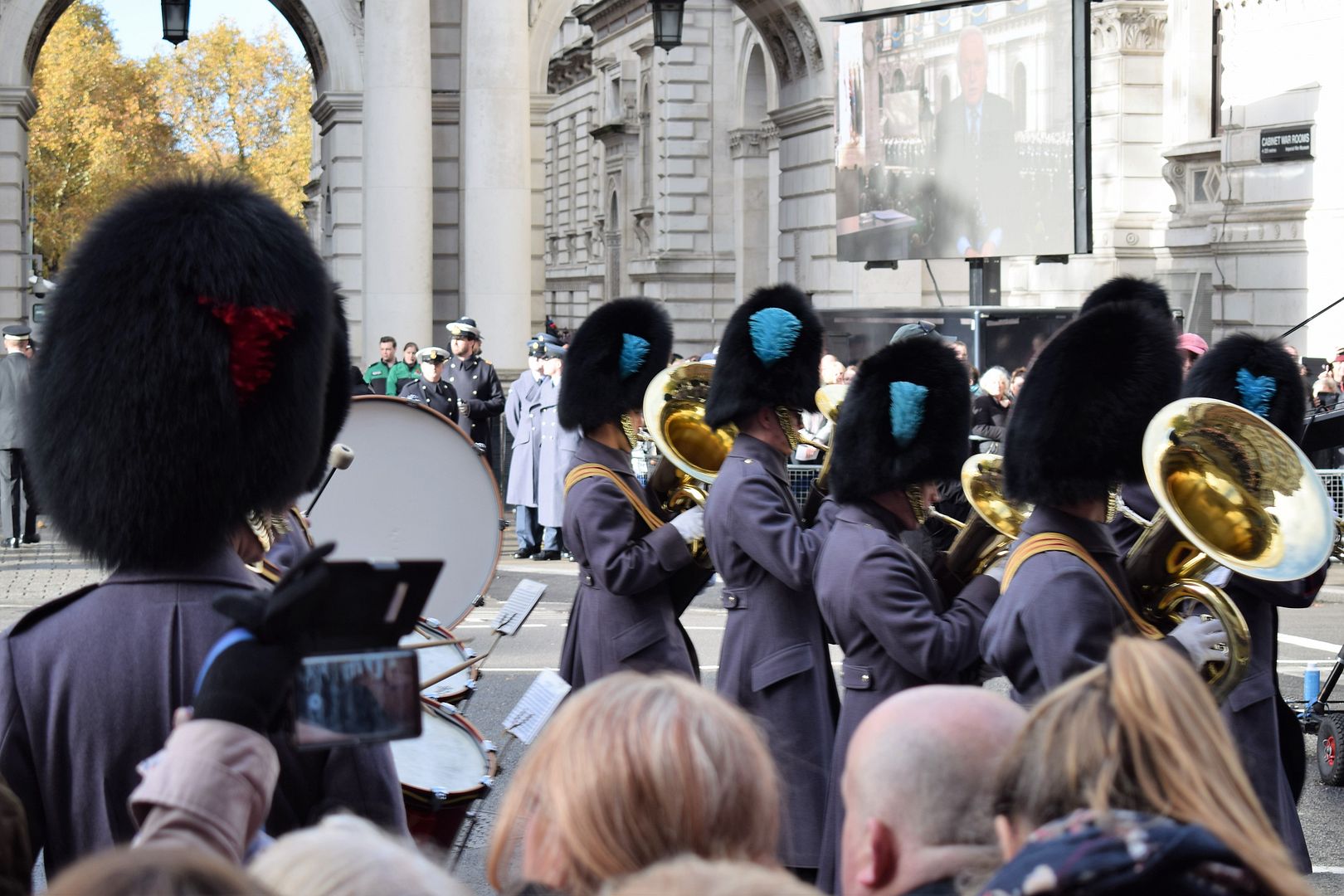 As it is on telephoto, I look closer than I actually was. However last year, I arrived slightly later, yet was actuall able to get a photo of the Queen in that balcony.


My other grandfather was in the Coldstream Guards after the war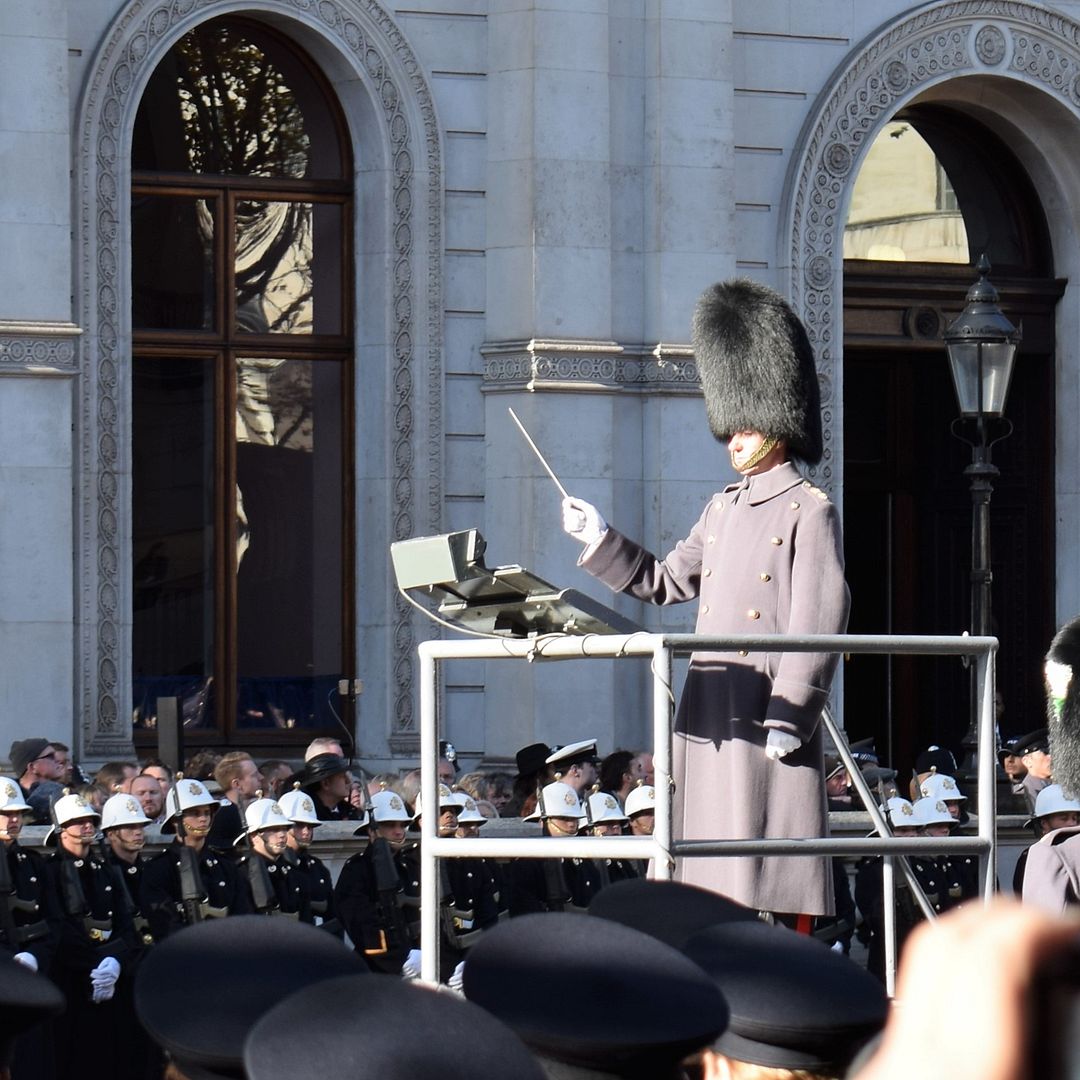 And this is the Royal family's wreaths, plus, for the first time ever, one from Germany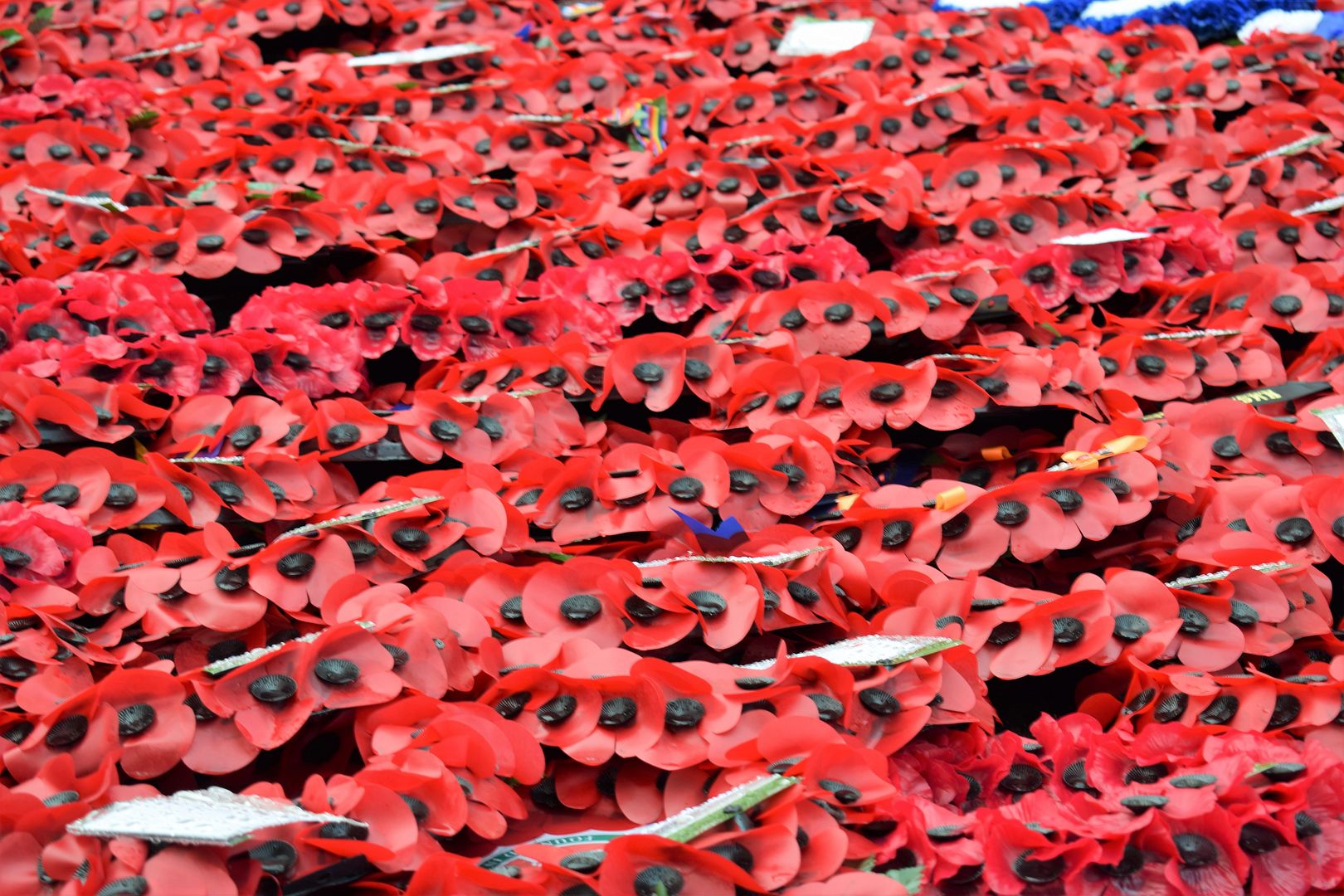 Yes, I did go -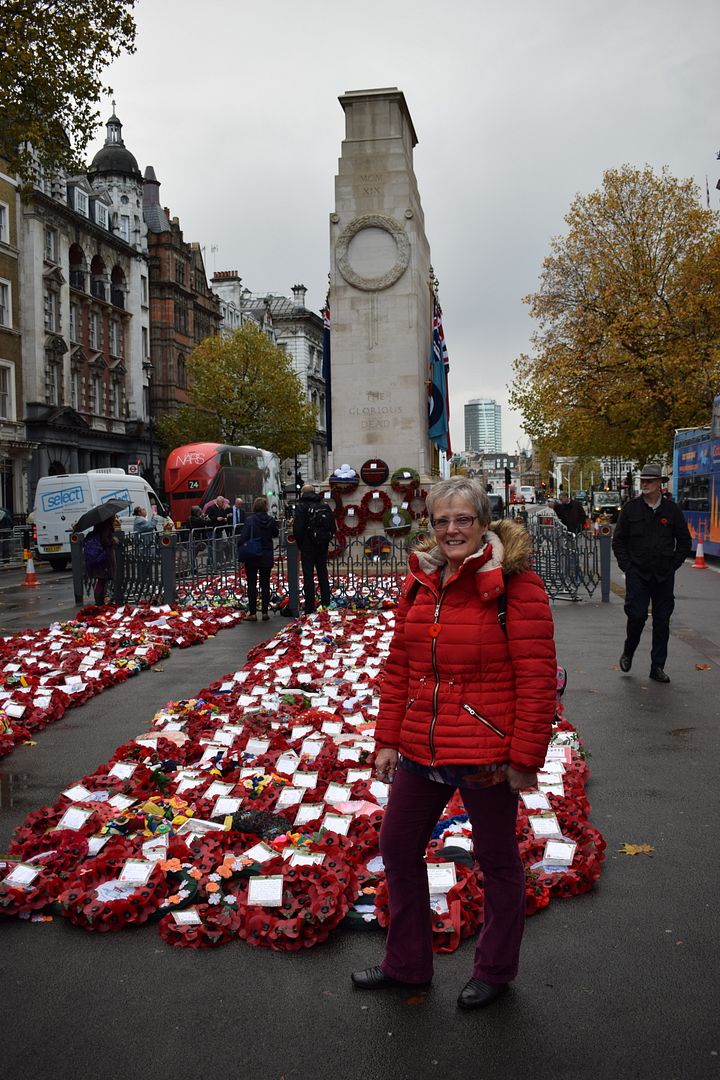 The second place I went that was amazing was to see The Shrouds of the Somme - the first time I had seen part of this was July 2016, when he made 19, 260 shrouds to commemorate all those who died on the first day of the battle of the Somme ... my Grandfather had gone over the top on that day.

This time he had made more to total it up to 72,600 ... the number of names ofn The Thiepville memorial ... those who died on The Somme, but have no known grave.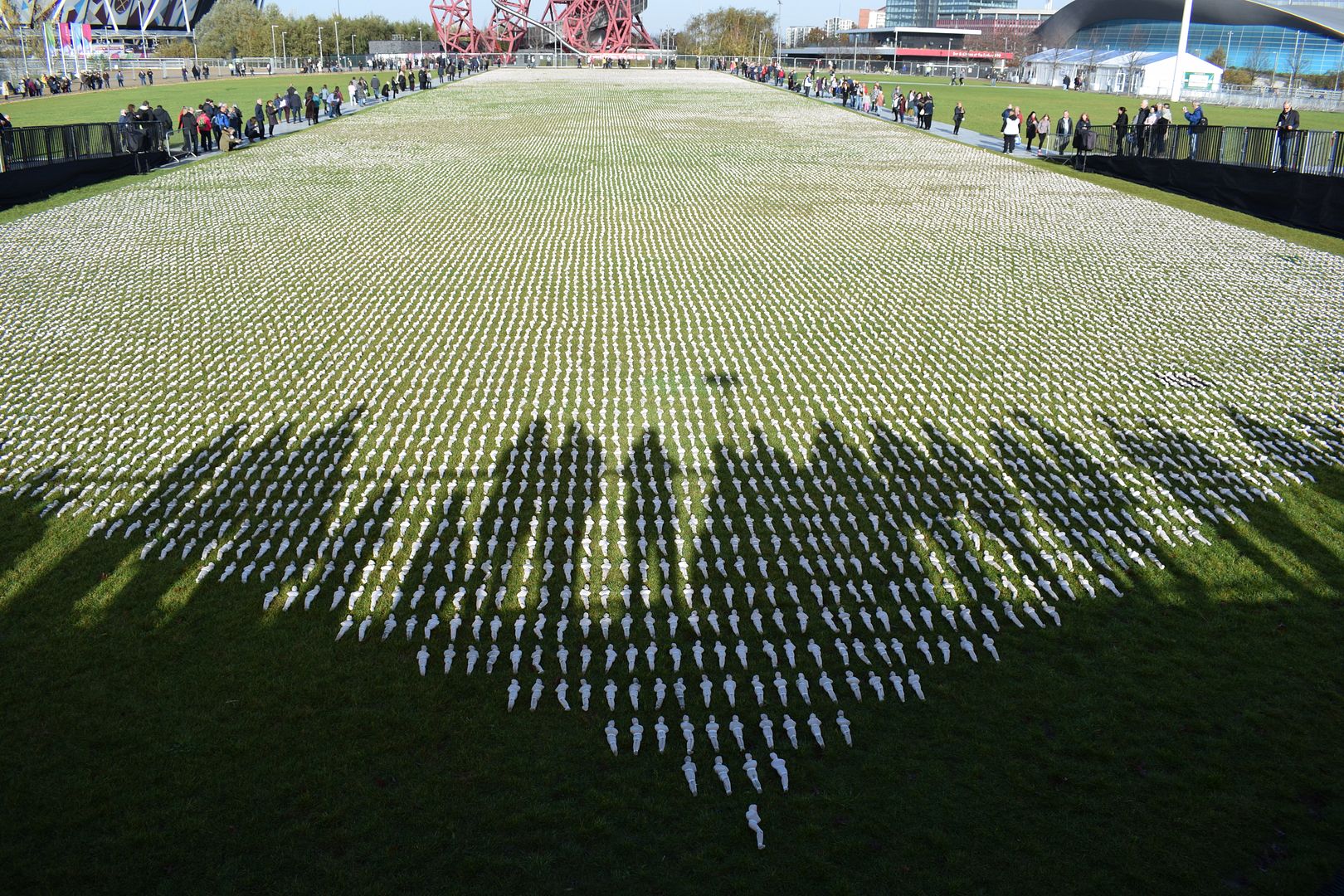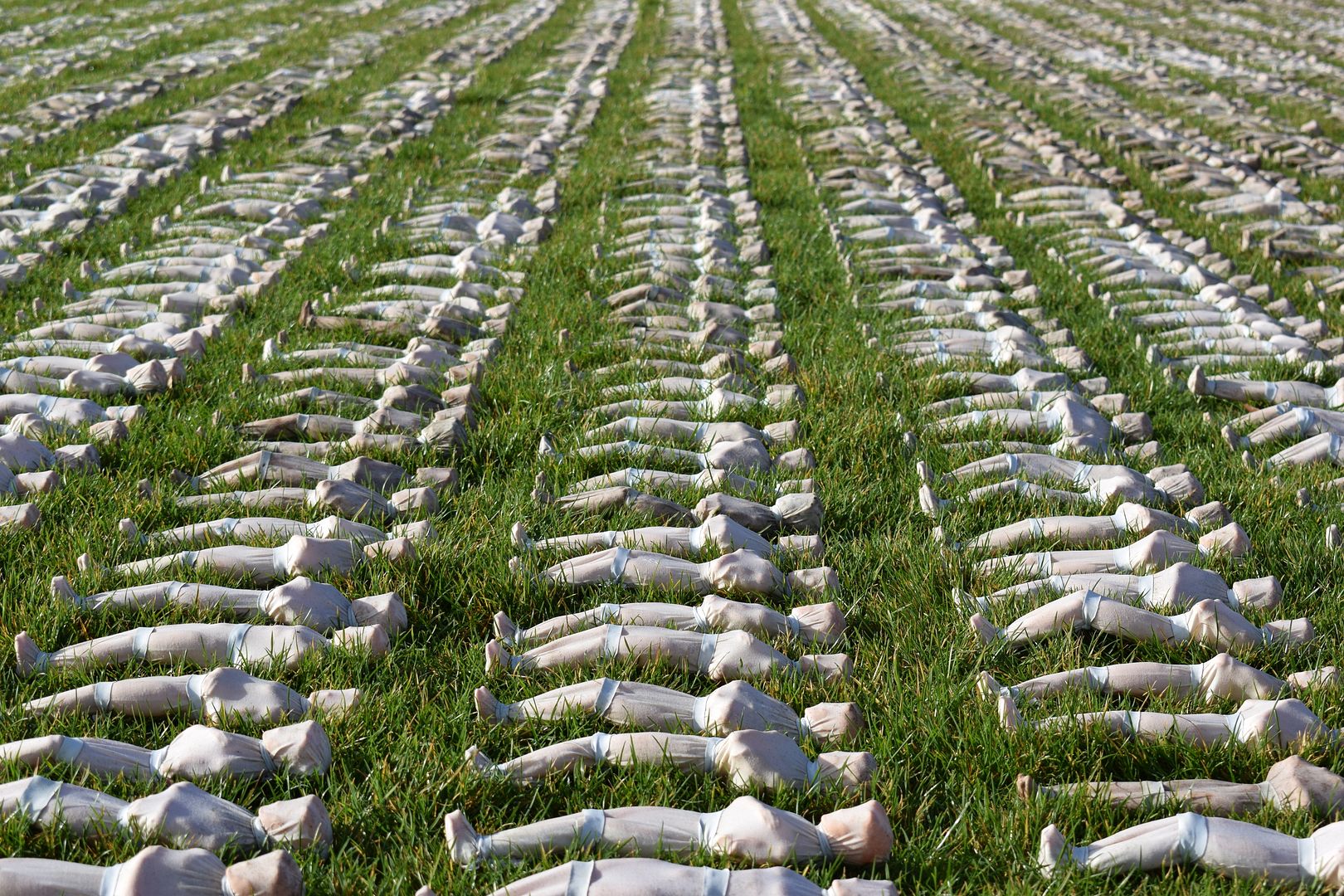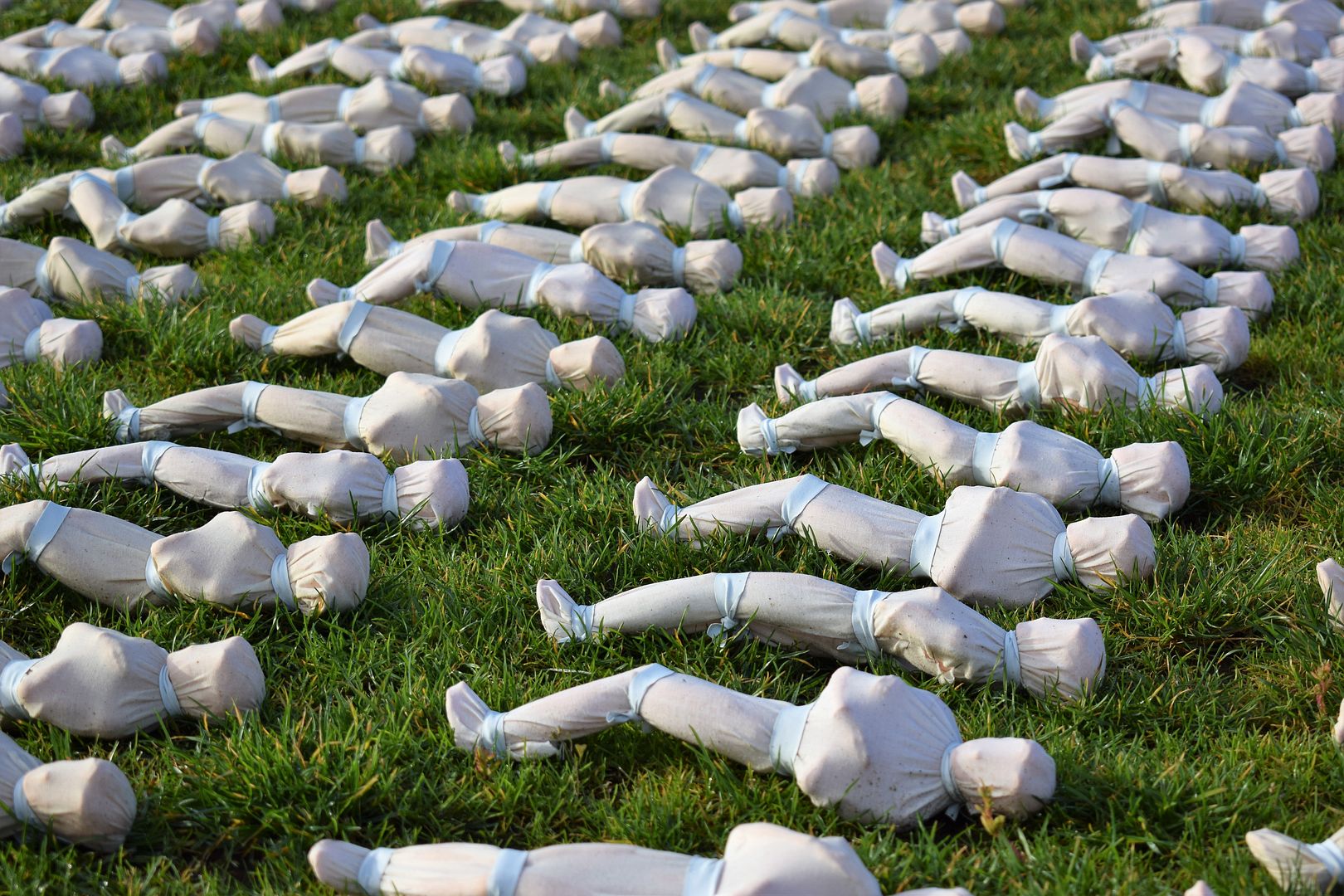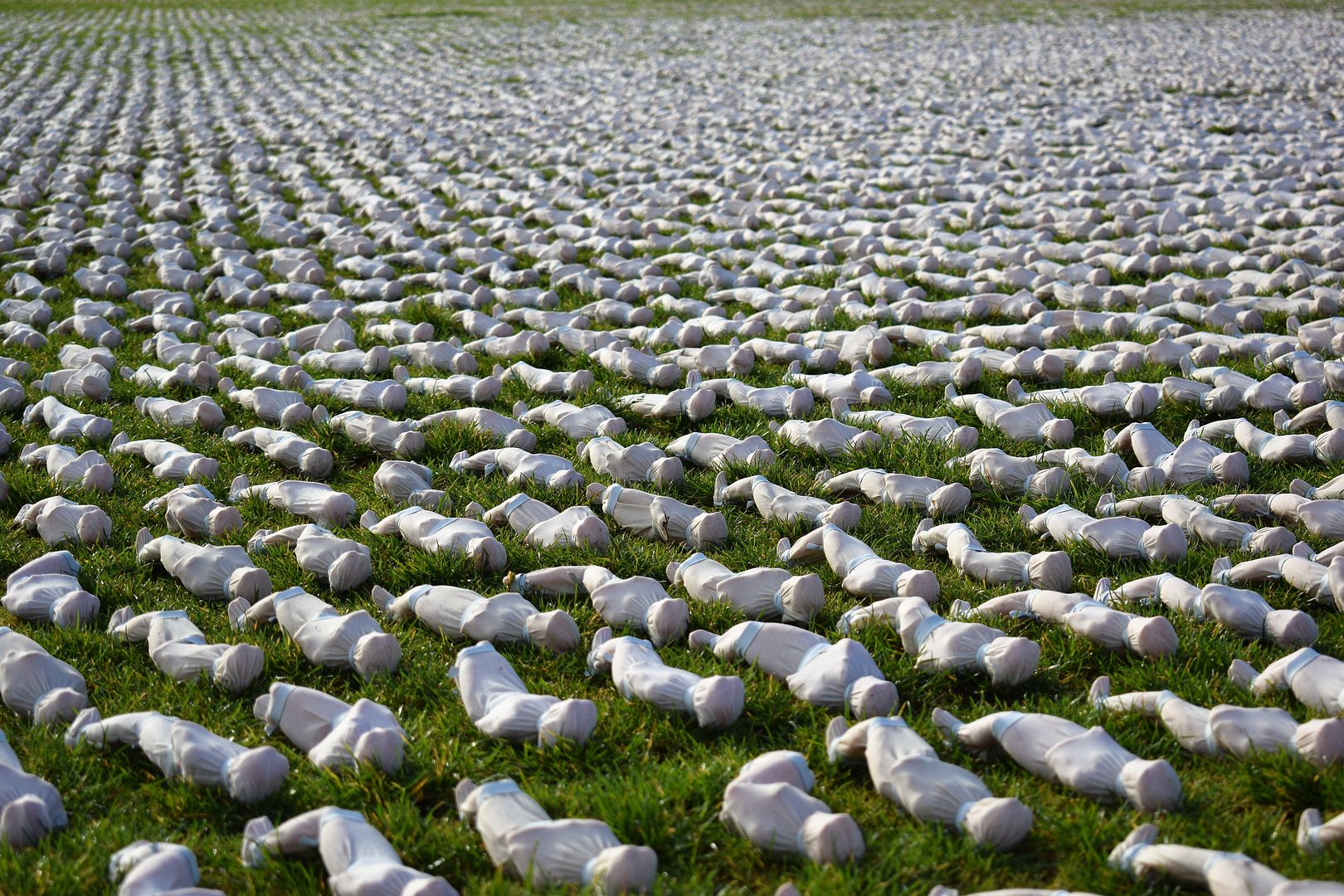 This was the day that my Granddad was actually invalided out of the war


The total of deaths by the end of the war


A cross, and a shroud for each day of the war