I promised you these photos a few days back, and here are the images of the Cathedral ... a superb cathedral, with some long history.

The first Salisbury Cathedral was completed at Old Sarum in 1092 under Osmund, the first Bishop of Salisbury. The Domesday Book is thought to have been presented to William the Conqueror at Old Sarum a few years earlier, in 1086. Disputes with the military and scarce water supplies led to an alternative location being sought and in 1220 a new site for the Cathedral was consecrated at New Sarum.

The foundation stones were laid on 28th April 1220. The first part to be completed was the three eastern chapels named for St Stephen, Trinity, and St Peter. The building of the new cathedral was greatly helped by the energy of the bishop and the patronage of powerful people, including King Henry III, who donated trees from Ireland and estates in Wiltshire for the roof timbers, doors, etc., and Alice Brewer, who gave marble for 12 years from her Purbeck quarry, which provided capitals, shafts, columns and bases inside, and some shafts outside. The Bishop, Dean, and 52 Canons also each made substantial donations from income derived from their estates, or prebends.

The main body of the cathedral was finished by the consecration on 29 September 1258. But the whole project also included the West Front, the Cloisters, the Chapter House, and the (now demolished) detached Bell Tower, which stood between the High Street Gate and the Cathedral. All of these were probably completed by 1266.

Even more spectacularly, the Cathedral was enlarged upwards between 1300 and 1320, by the incomparable tower and spire. This development was not unique to Salisbury – the cathedrals in London (old St Paul's) and Lincoln both had taller spires, if only of timber and lead – but this one has proved the longest-lived, and since the late 16th century has been the tallest in England, standing at 404 ft/123m. It seems likely the spire was severely damaged within a few years of completion, and so needed repairs for which the still-existing internal scaffolding was built.


In the Chapter House, where the Magna Carter is. I was suprised to see how neat & tiny the writing was on the Charter ... glag to see it.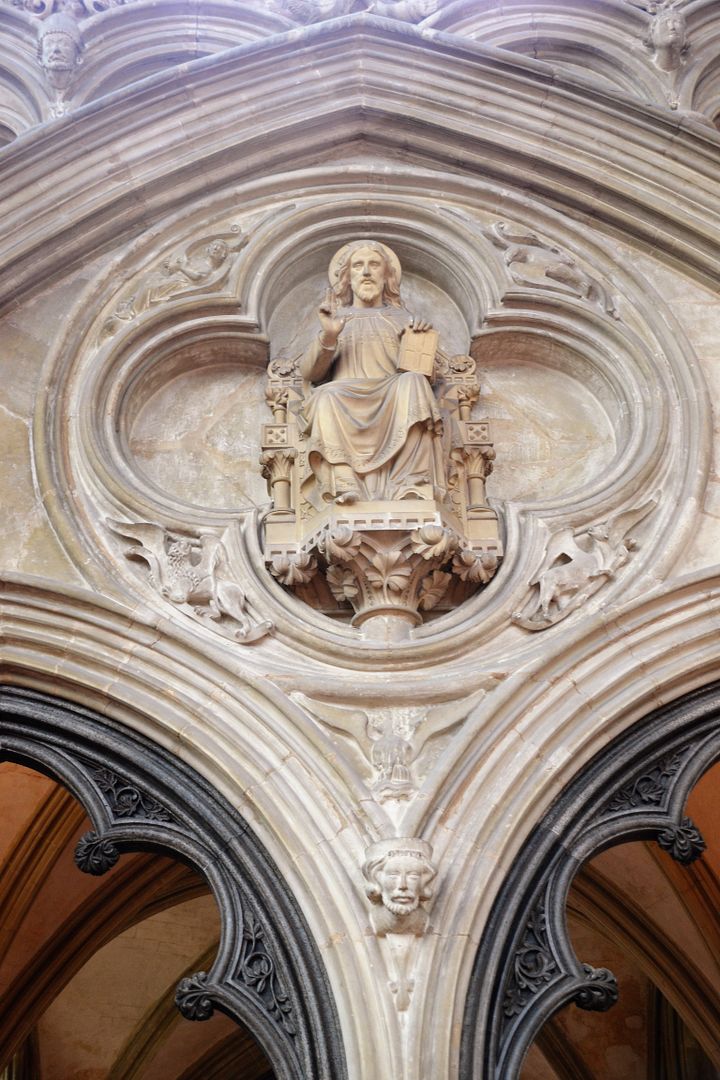 A tomb from the original Sarum Cathedral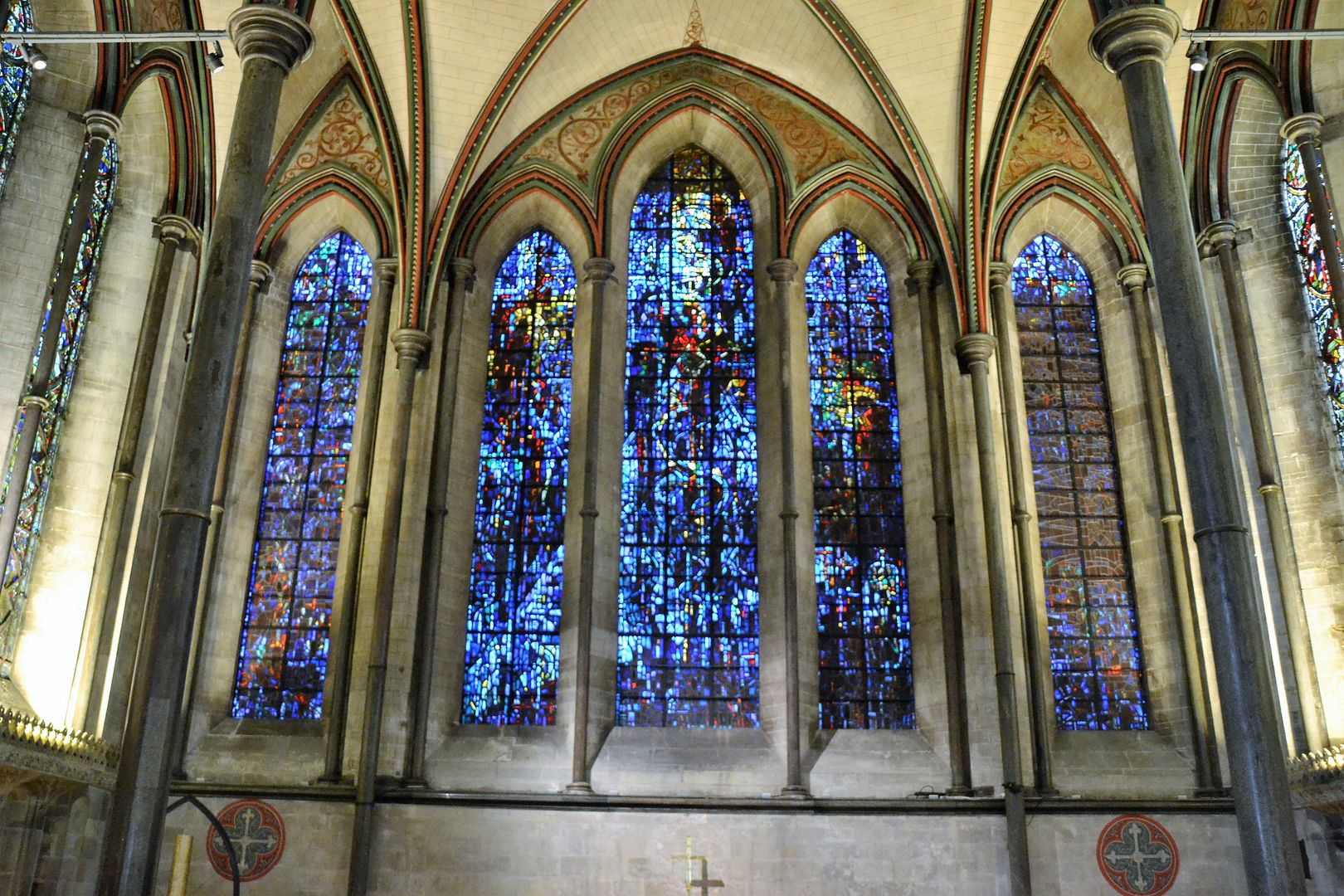 Notice the paintings on the ceiling ... part of the original decoration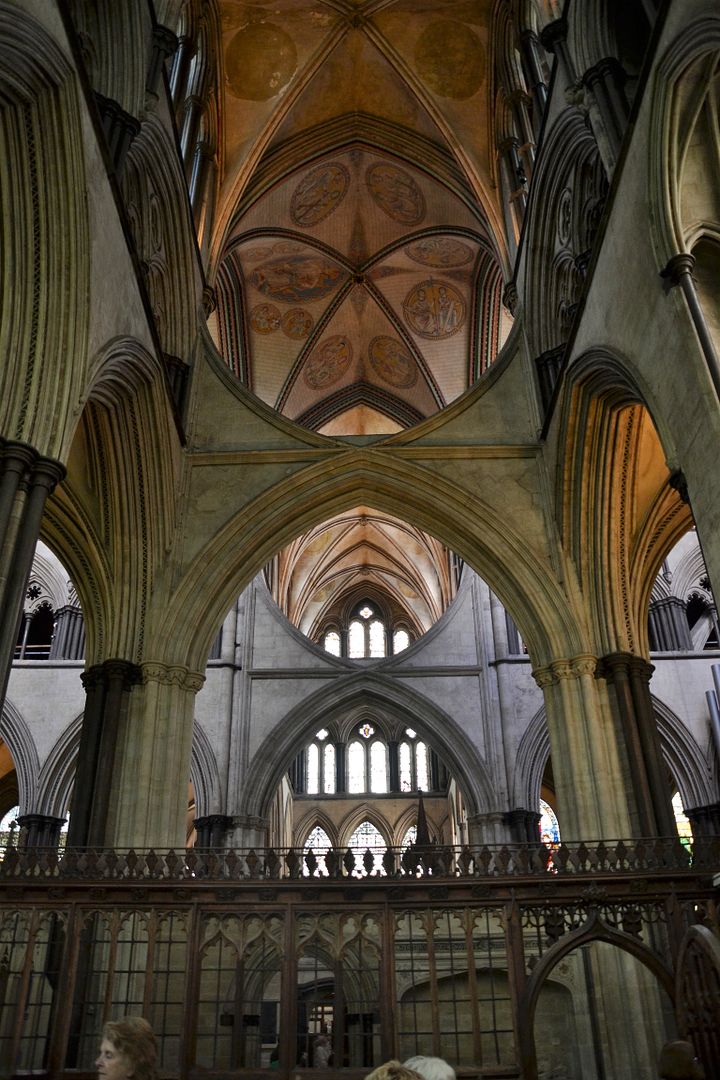 The font ... although it is also deap enough to be able to baptise an adult by immersion.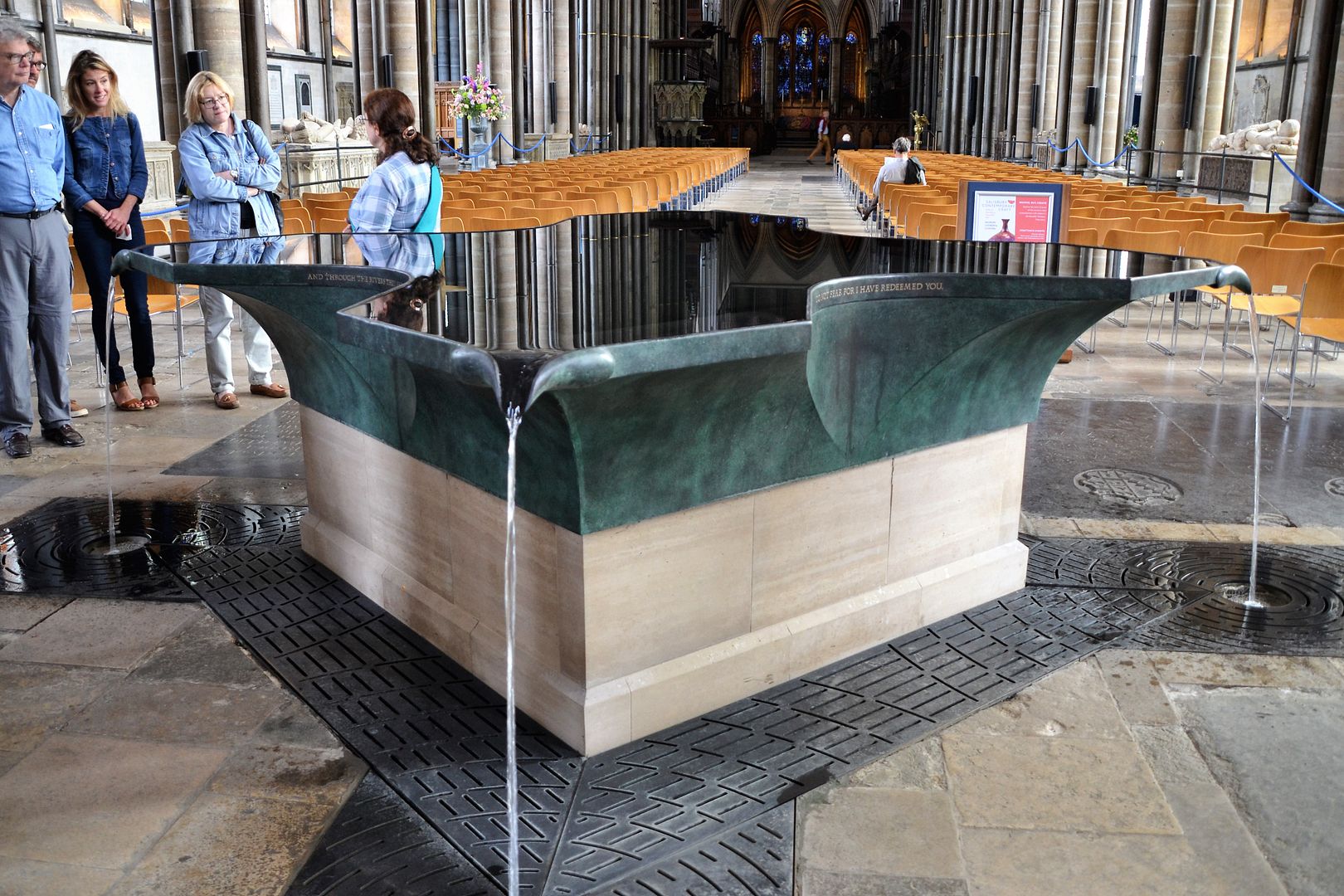 The "Boy Bishop"


The Cloisters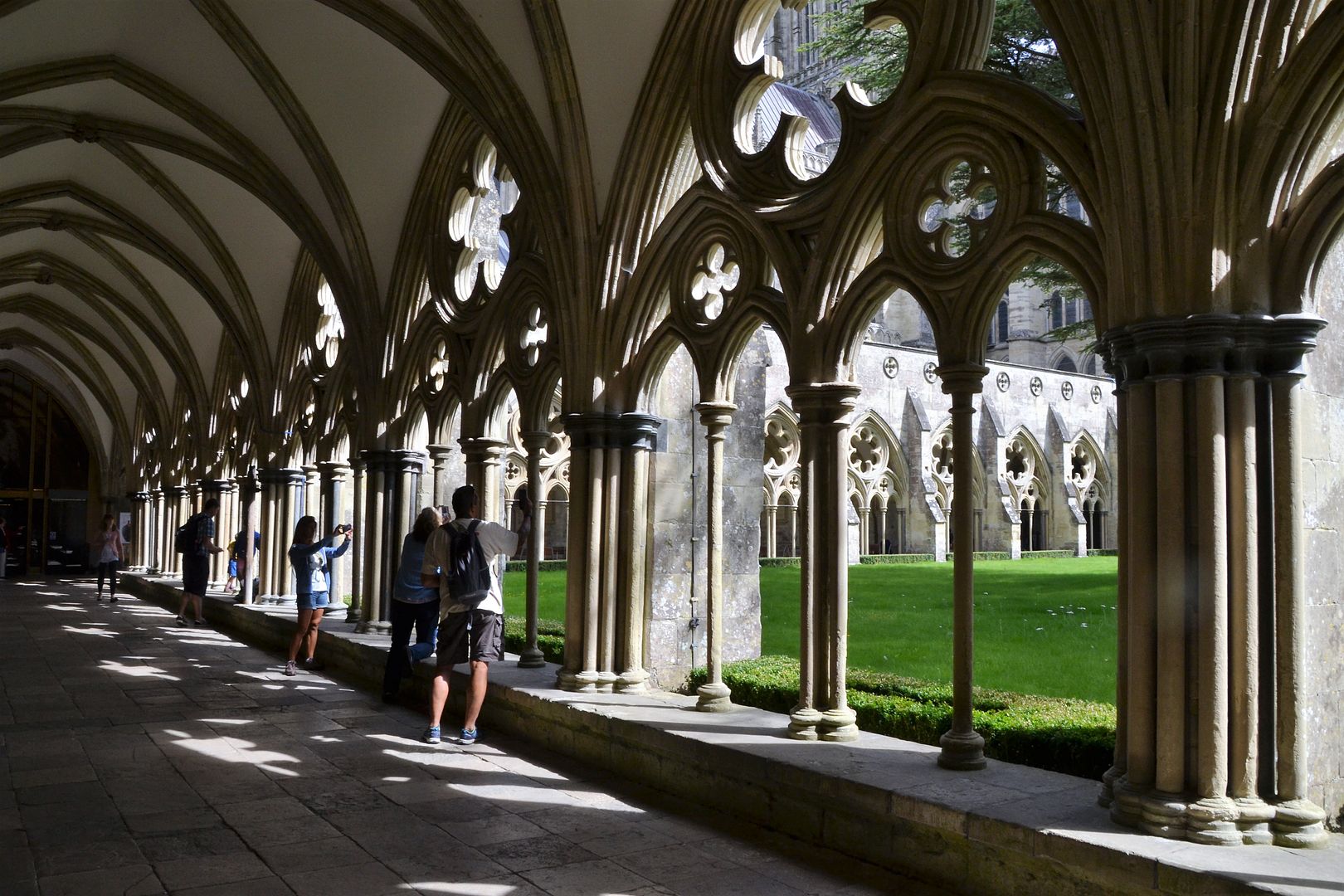 Over the entrance