Well, if you go to the Natural History Museum ... you have to see animals, don't you.

However one of the films Mum & Dad loved was "One of our dinasaurs is missing", and as you enter the building you get a great reminder of it.





And, as I said there are more dinasaurs to see ....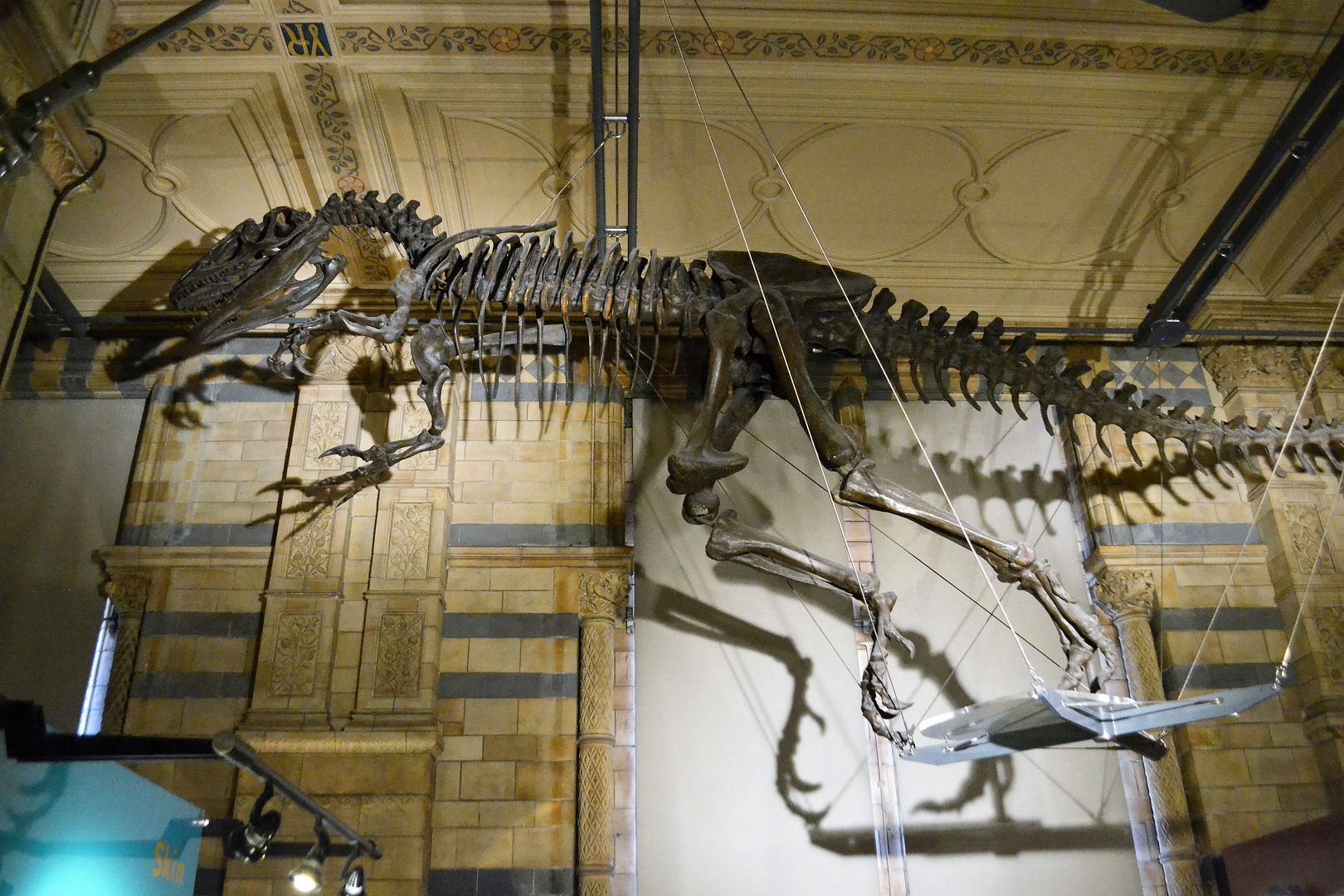 As well as a few of the other animals, including Guy the gorilla,