Happy Birthday
jen_nsync_landl ... hope you are having a good day.

Yesterday Brenda sent me a link to this photo .... her 5 boys, she said. They are on holiday, so it seems as if they are enjoying family time together.



Nick, Dan, Andrew, Joe & Tom

This morning I had to go to Mum & Dad's to meet the gas engineer to service the boiler, and then the people who are doing the final empty and clean of Mum & Dad's. It'a the start of the end, and yet it still hasn't sunk in. This last year has passed over me, yet somehow I can't come to terms with things.

Dad is ok, although a bit low emotionally and finding this warmer weather harder to cope with. But the staff are monitoring him, and I have managed to get in 5 days a week. I ususally take Jiffy about every 10 days. Dad loves seeing "the boy" as he always calls him, and he livens up the staff no end.

Speaking of Jiffy I also took him back to the vets this morning. He had an infection in his right anal gland. I have been having to apply warm compresses to him, and it's getting batter. If it hadn't improved it would have meant surgery, so that's good news.

Once we had seen Marni we went for a walk locally to her ...
Brunel bought land in Torquay and the woods were designed to be filled with over 150 types of tree. Some years ago a couple of the larger trees blew down and "Brunel's Dance" was carved. It show all things that Isambard Kingdom Brunel was involved with.


Brunel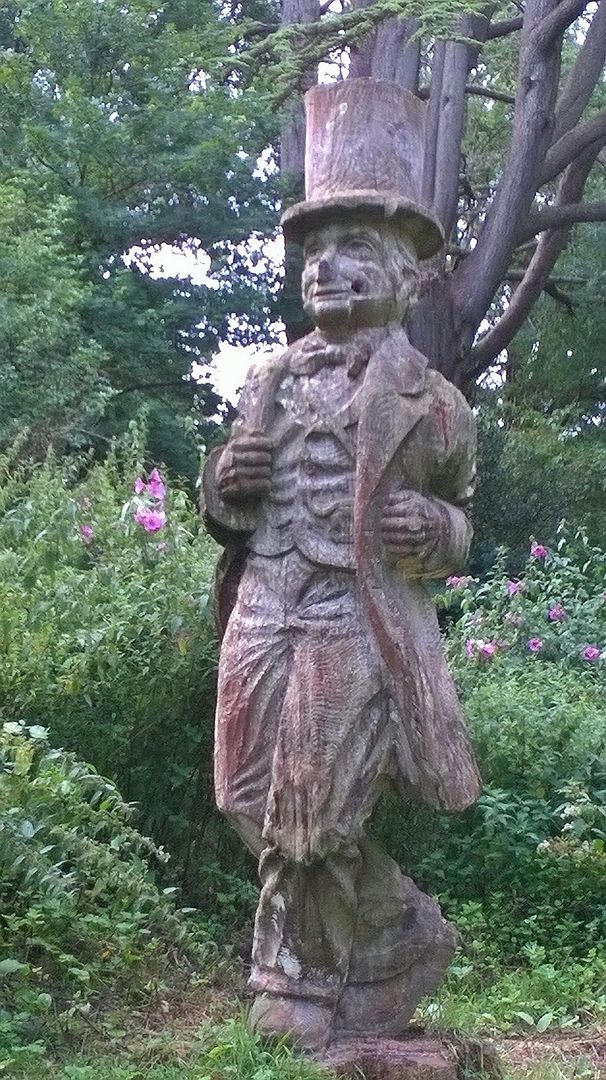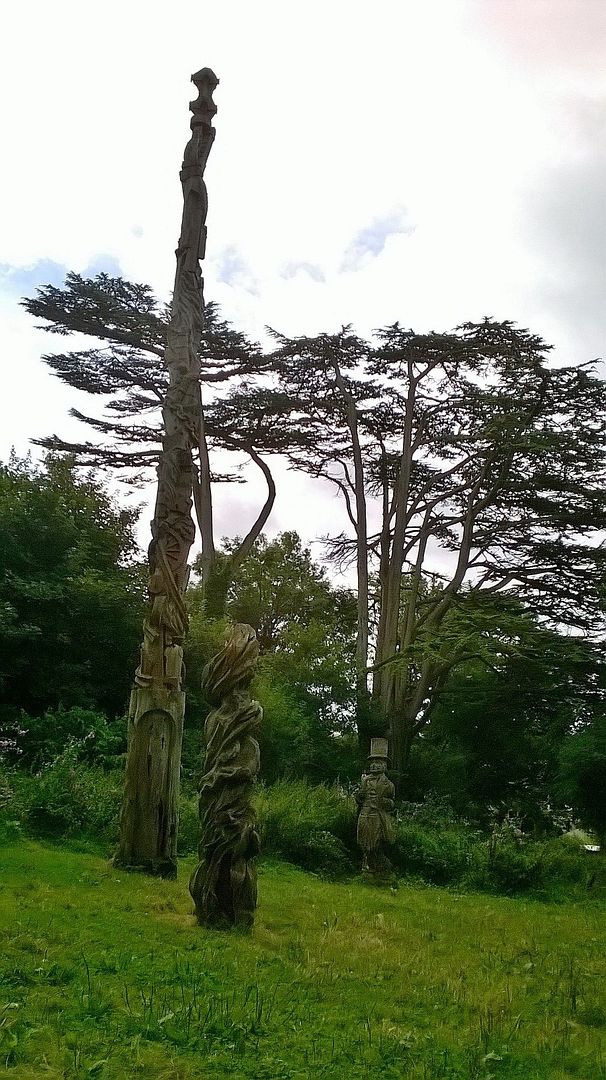 The 2 smaller statues represent Water and Fire ... the 2 things he worked with.


Oh well, back to work tomorrow ... but only for the day, then out again with Christine on Friday.

Hope you are all having fun x