I posted a couple of pictures of the house, and some of the gardens yesterday. So here is "indoors". The house was decorated originally by a friend of Pugin (who did the Houses of Parliament). However the owners then thought it was over the top, so covered much of the decorations with plaster, etc. So when the last owners had no family they left the place to The National Trust, who have restored some of the rooms to their original design.


I love the cabinet in this room


What a ceiling ......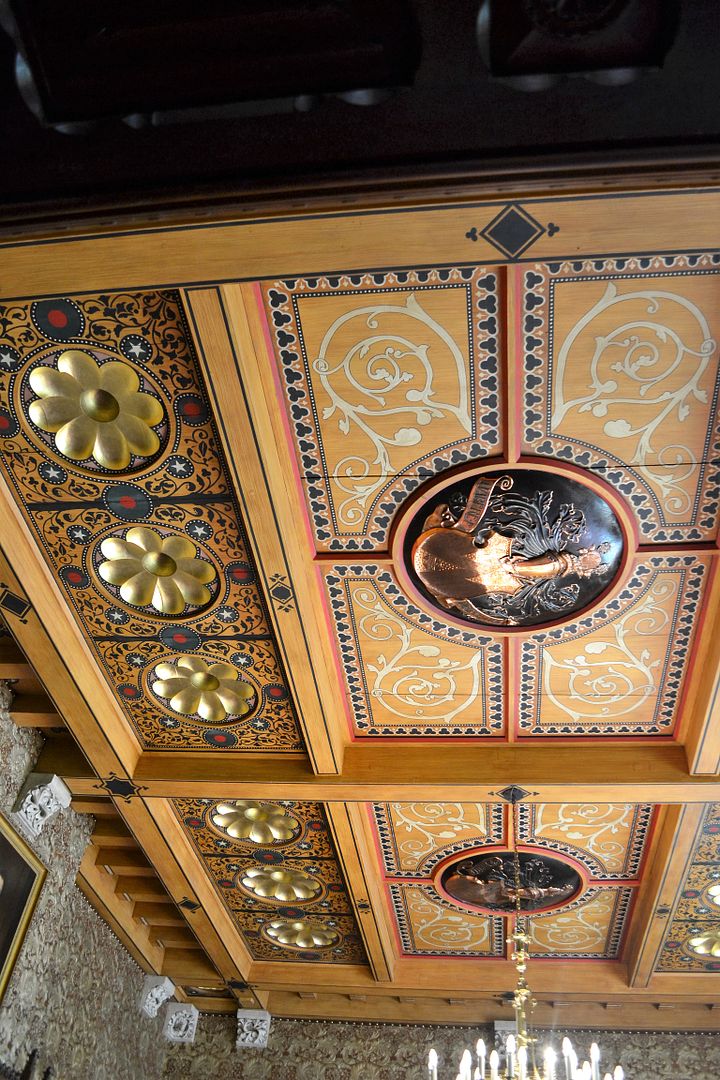 .... in the library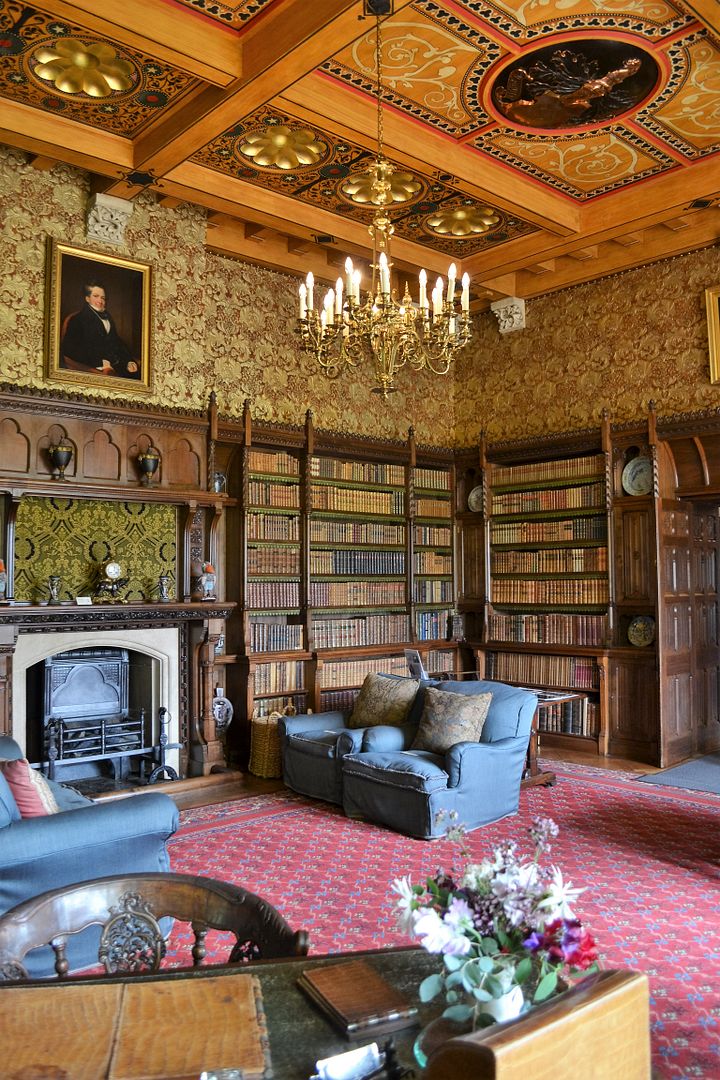 Never seen a table/plant like this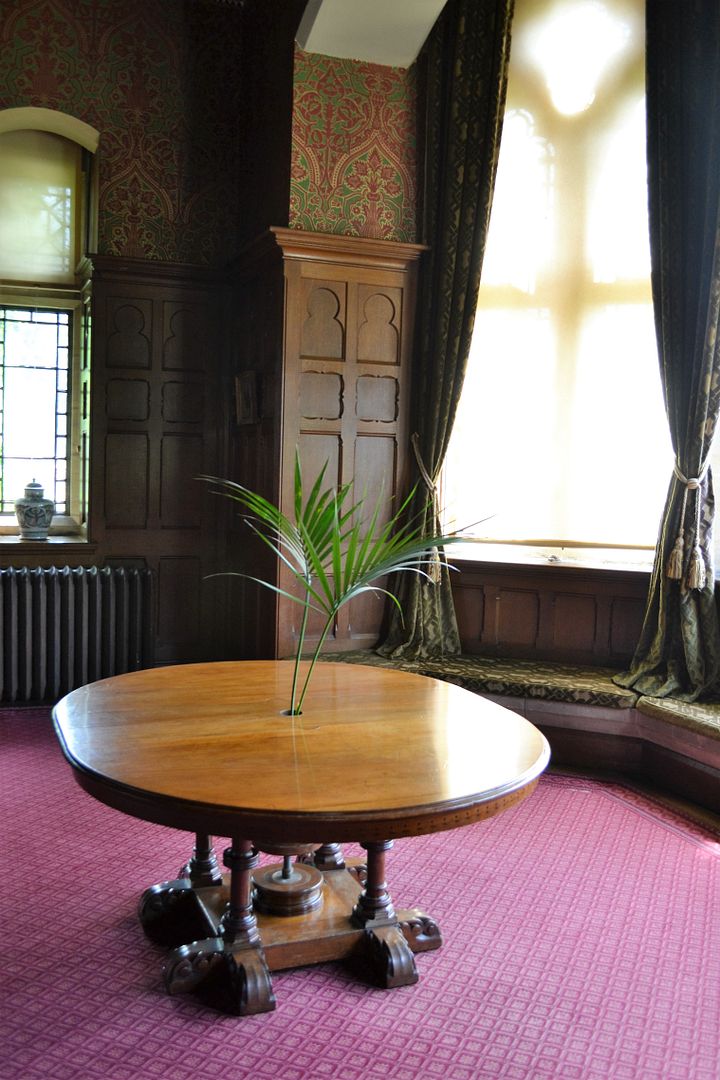 Another stunning ceiling ... this was totally rebuilt from the original designs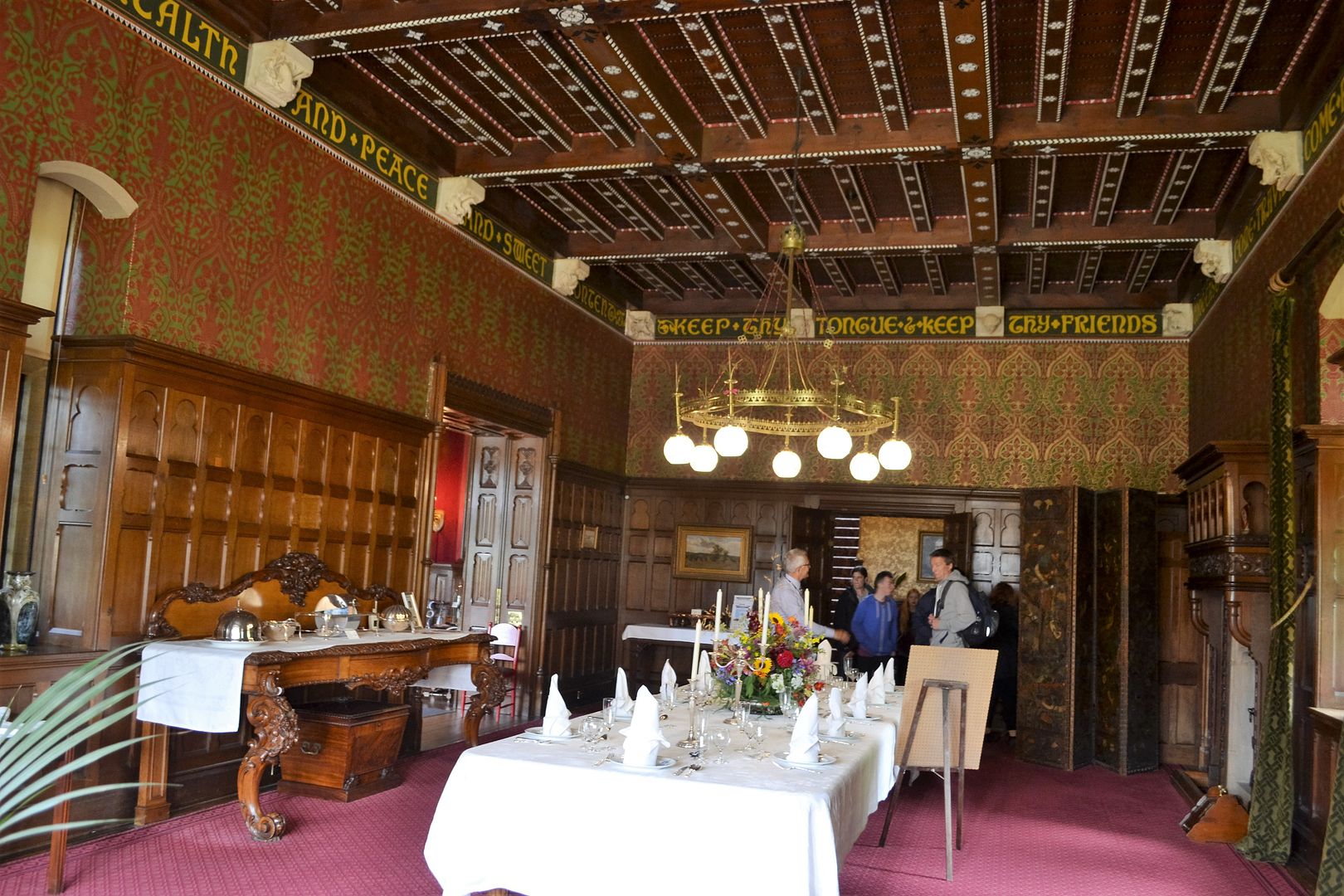 The entrance hall .... The owner was a membof the Stag Hounds


Maybe I should paint my spare room painting like this when I have finished sorting it out.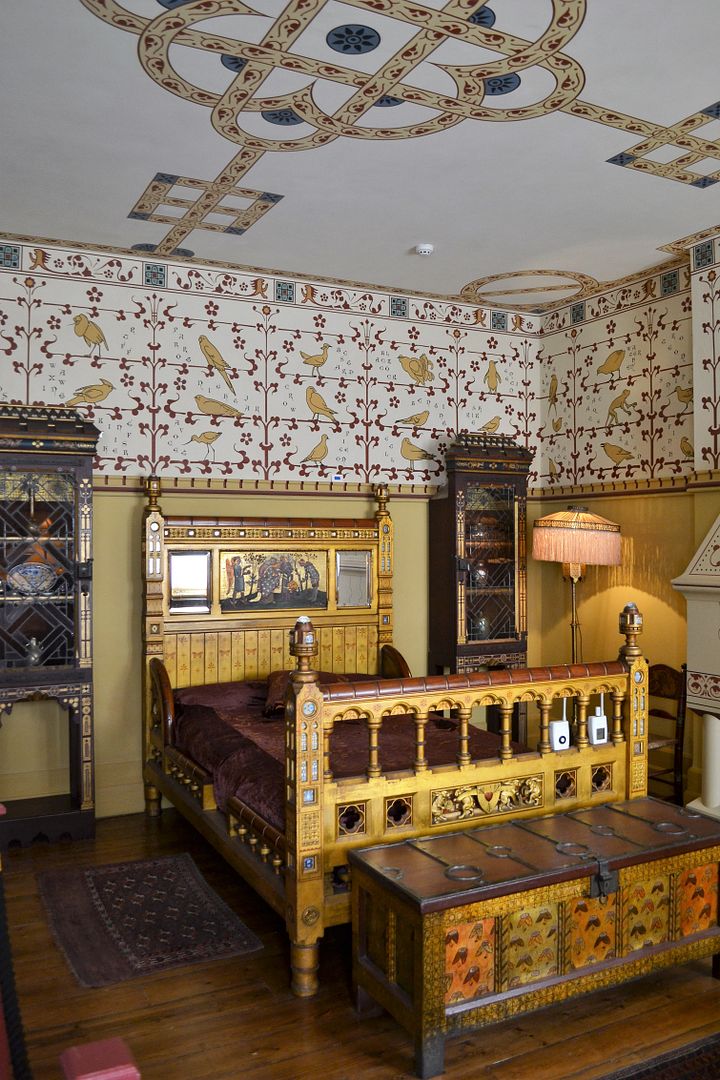 I do love this ceiling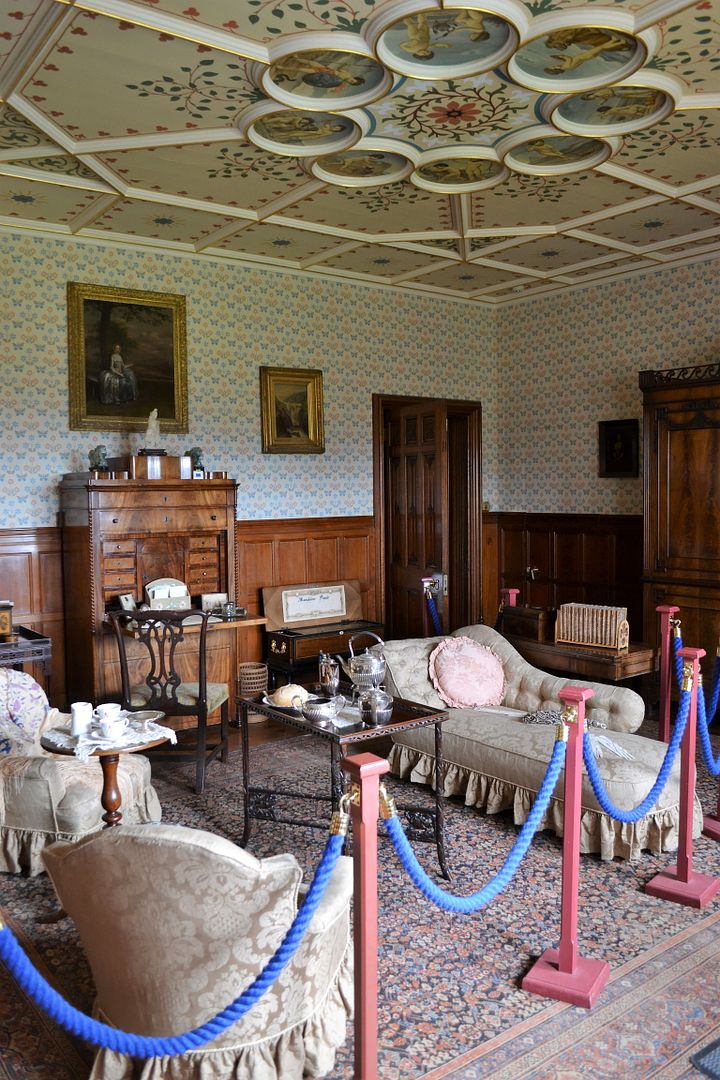 Great gong for the Master of the Stag Hounds


On the top of all the posts on the staircase


The last owner was the Ladies British Golf Champion in the 20's and 30's ... The clubs were all personalised


The games room


... and a close up of one of the statues