When I was younger we used to come to Clacton to visit the family, and a few times even had a dip in the sea.

Not this time .... but Auntie Joyce did take Jiffy and I to the beach, so we could see the area again, and also enjoy a walk.


The front at Frinton .... please note the wind farm in most of these photos!


Ftinton - I do love these shelters.


Looking across the beac to Clacton Pier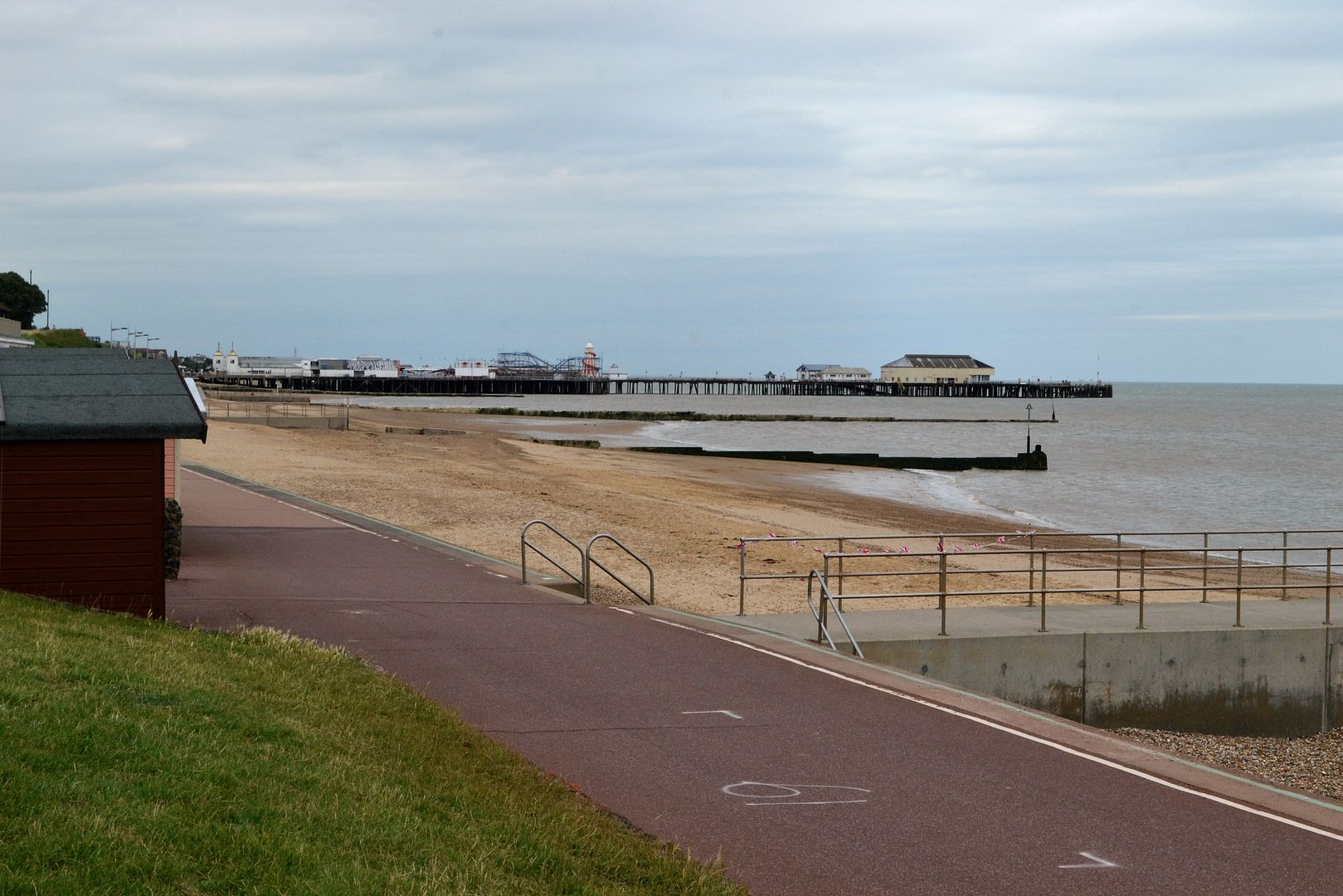 I do love the beach huts .... especially the colour of this one.


Our intrepid explorer ...


General views of the beach at Clacton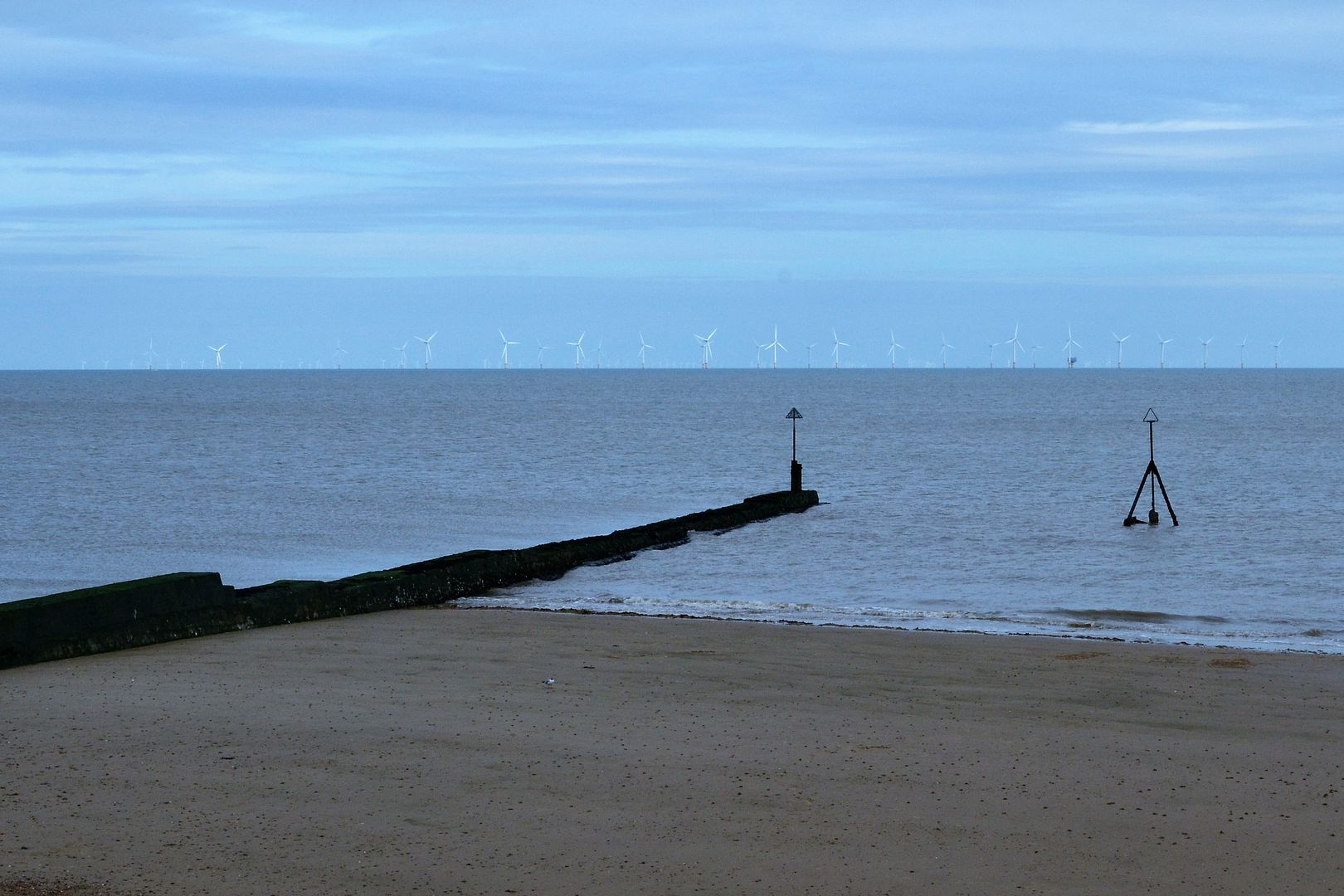 Another great shelter


The old coastguard