I didn't take many pics yesterday, but knowing I promised myself some photos at least it inspired to take those!

I went to see Dad yesterday, and thought you might like to see how he is doing -


I love it that they often put a tie on him, as he always dressed so smart.


As you can see his room is large. The picture above his head is an embroidery Mum did, and on the wall facing him are 2 paintings she did. It is their wedding photo that you can see on the windowsill. The other picture is one we bought as a family when on holiday in Spain.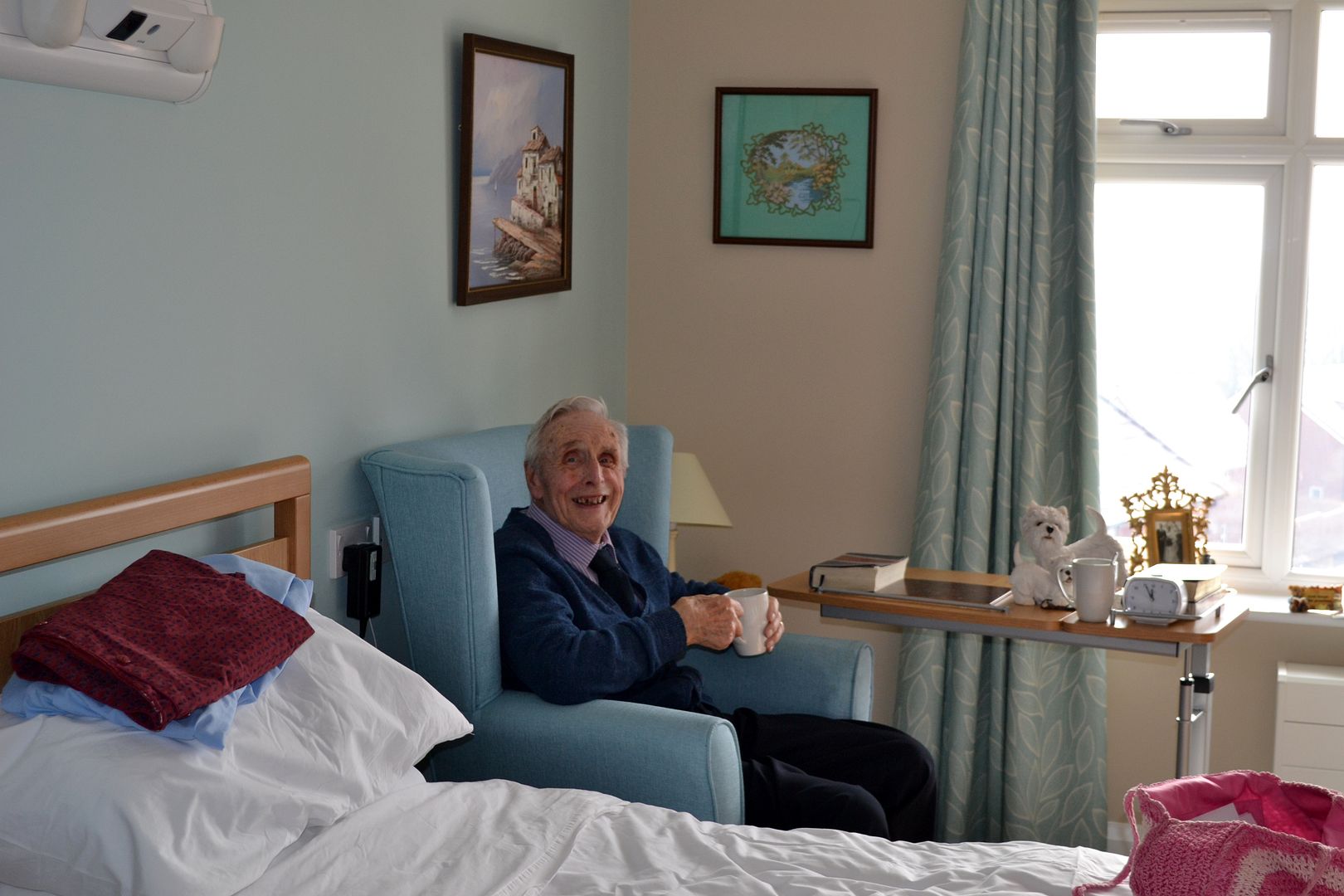 And, in all fairness this was taken today -



Jiffy and I had a lazy start ... He loves his pyjamas that Mum knitted for him about 5 years ago. btw, that's my (single) bed, so you can see he does allow he to have a corner to sleep on!