On my (our) trip around England this is the first county that is no longer called by it's traditional name. Some years ago the counties were re-organised and Cumberland became Cumbria ... and they managed to do away with 3 counties completely.

However both I and Christopher Winn (the author of the book) are traditionalist and therefore are using the old county boundaries - So ...




CUMBERLAND
As you can see we have travelled north again - and that is now the far North-East of England ... travel any further and you are in Scotland!!
Cockermouth
In 1764,
Fletcher Christian
was born in Cockermouth. He joined the Royal Navy at 18 and was chosen by Captain Bligh as First Mate on the HMS Bounty in 1788 when it sailed to Tahiti. He met and fell in love with a native, Maimiti, who he married. Three weeks after leaving Tahiti he and the crew mutineed and returned to the island. Christian, with 8 other crew-men and the women set sail and on 23/01/1790 found the iland of Pitcairn (named after the midshipman who first spotted it) In 1838 The Pitcairn Islands were offered an amnesty and became part of the British Empire.
William Wordsworth
(1770 - 1850) was born in this smart Georgian house and attended the same school as Fletcher Christian.
"I wandered lonely as a cloud
That floats on high o'er vales and hills,
When all at once I saw a crowd,
A host, of golden daffodils;
Beside the lake, beneath the trees,
Fluttering and dancing in the breeze."
These words by William Wordsworth were written in April 1802 after he had been for a walk with his sister along the banks of Ullswater. As they approached Lyulph's Tower, there was a long band of daffodils.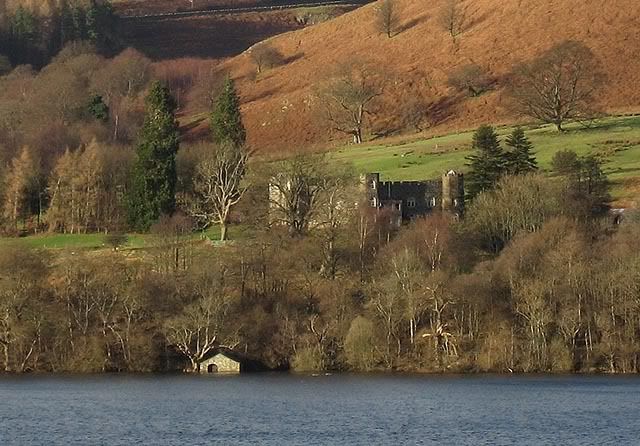 KESWICK
Keswick is set at the foot of Skiddaw and on the banks of Derwentwater - and is now used as a centre for those who wish to explore
The Lake District.
Shelley
came here for his honeymoon.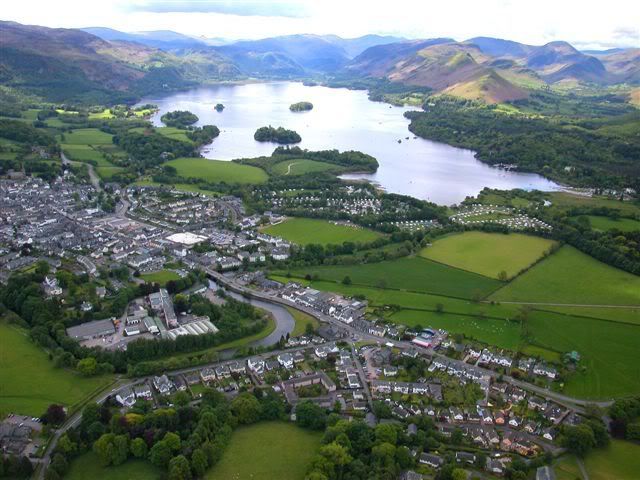 Samuel Taylor Coleridge
moved to Greta Hall in 1800 and 2 years later Robert Southey moved there to marry Coleridges sister - He later went on to become Poet Laurete and wrote the first version of Goldilocks and the three bears.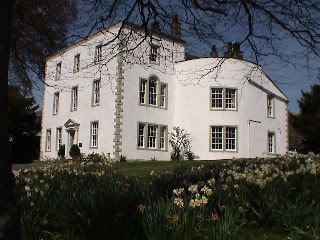 Other famous residents of the town include
Sir John George Woodford,
who was wounded by the last shot fired in The Peninsular War;
Sir Edmund Henderson
, founder of Scotland Yard's CIP;
Canon Hardwick Drumond Raundesley
(1851 - 1920), who encourage Beatrix Potter to publish her stories and who later went on to co-found The National Trust.
SELLAFIELD
In 1957 the Worlds first large-scale Atomic Power Station suffered the
first large-scale atomic accident.
The site had originally been called
Windscale
when it was chosen in 1946 and was an old Ordnance munitions factory.
Amazingly no one was killed and lessons were learnt with how to treat such a disaster that had brought Britain to the brink of a nuclear catastrophe.
CALDBECK
This is a tiny granite village with a church and a few houses - but in the 17th and 18th century it was centre for milling - corn, wool and paper as well as having a large brewery.
John Peel
was born here in 1776. As a teenager he eloped with a local girl to Gretna Green - and returned to have 15 children. He owned a kennel of hounds and was often out with them at various hunts -
"D'ye ken John Peel with his coat so gray?
D'ye ken John Peel at the break of day?
D'ye ken John Peel when he's far, far away?
With his hounds and his horn in the morning?"
This is a famous English folk song, that I learnt at school - but have only just learnt that he and a friend wrote it themselves when returning with his pack from a great meet one day. He lived to be 78.
BOTCHERGATE
The
first pillar box
in England was placed here in 1853
SCAFELL PIKE

(Pronounced Score-fell Pike) - and it has Broad Crag tarn which is Englands
highest lake
- 2,748 ft (837m)
GREYSTOKE CASTLE

This sits in the heart of the largest enclosure in England without a public road or right-of-way running through it.