At long last I am getting a few minutes of time, and I hope that as the New Year approaches I shall be able to be regular visitor again. So much of the future is settled, but still a lot up in the air. However this post is more about Christmas ... I had hoped to post something in the last couple of days but life was hectic, and I was both exhausted and felt totally in limbo.

Thirteen weeks ago Mum, Dad & I were talking about Christmas and the vague plans for those times. Now that Christmas is here, those weeks have paid a heavy toll on all of us, and has ended with "us 3 kids" feeling totally in limbo.

This was taken by one of the nurses at a Carol concert we went to at the home -



Christmas was still a special time. Because of Dad, Nick and family came down Christmas Eve ... and came to me for lunch. I had offered to cook, but they said that the chippy at the end of my road would be great.


The family in my kitchen for lunch -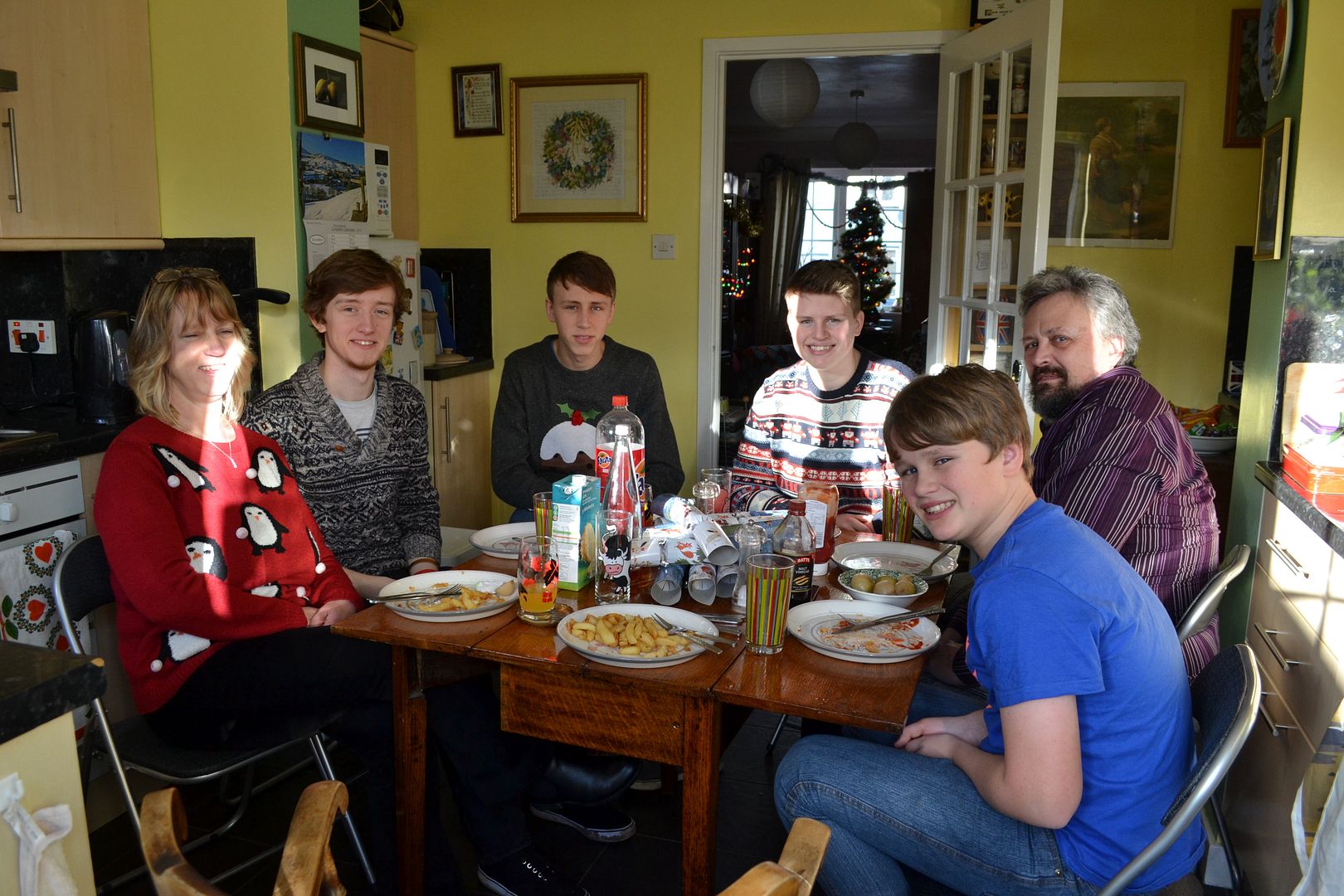 Andrew, Dan, Tom & Joe with Granddad -


Nick & Brenda





Christmas Day started with a lovely walk for Jiffy and myself, then when we got back he KNEW that Santa had been to visit!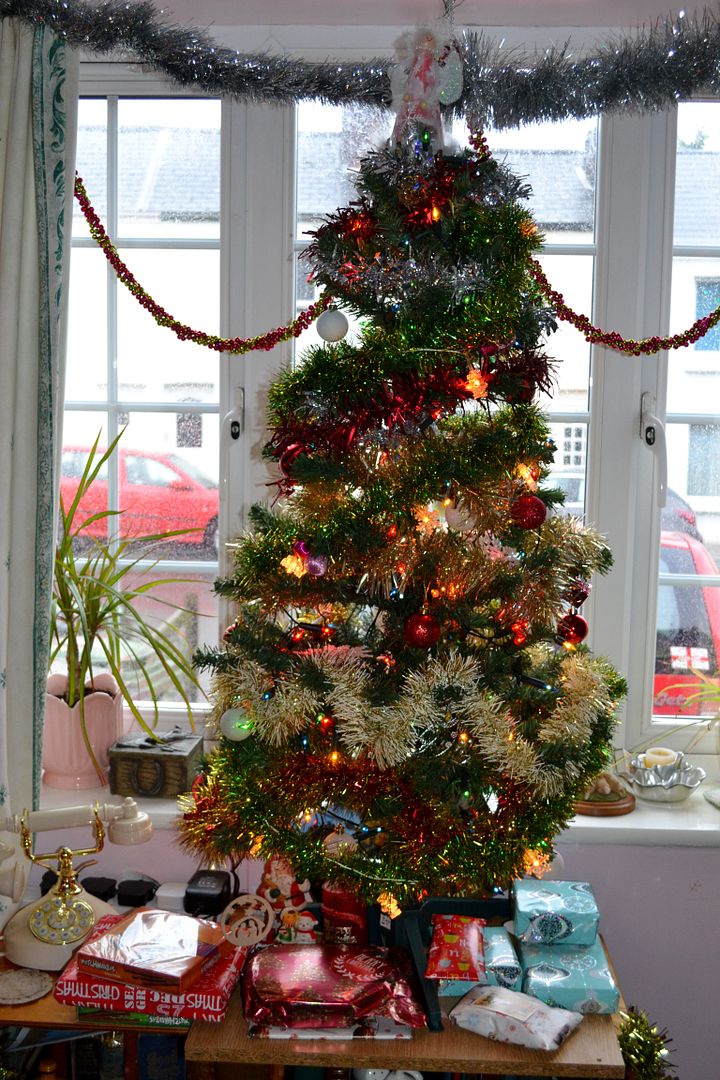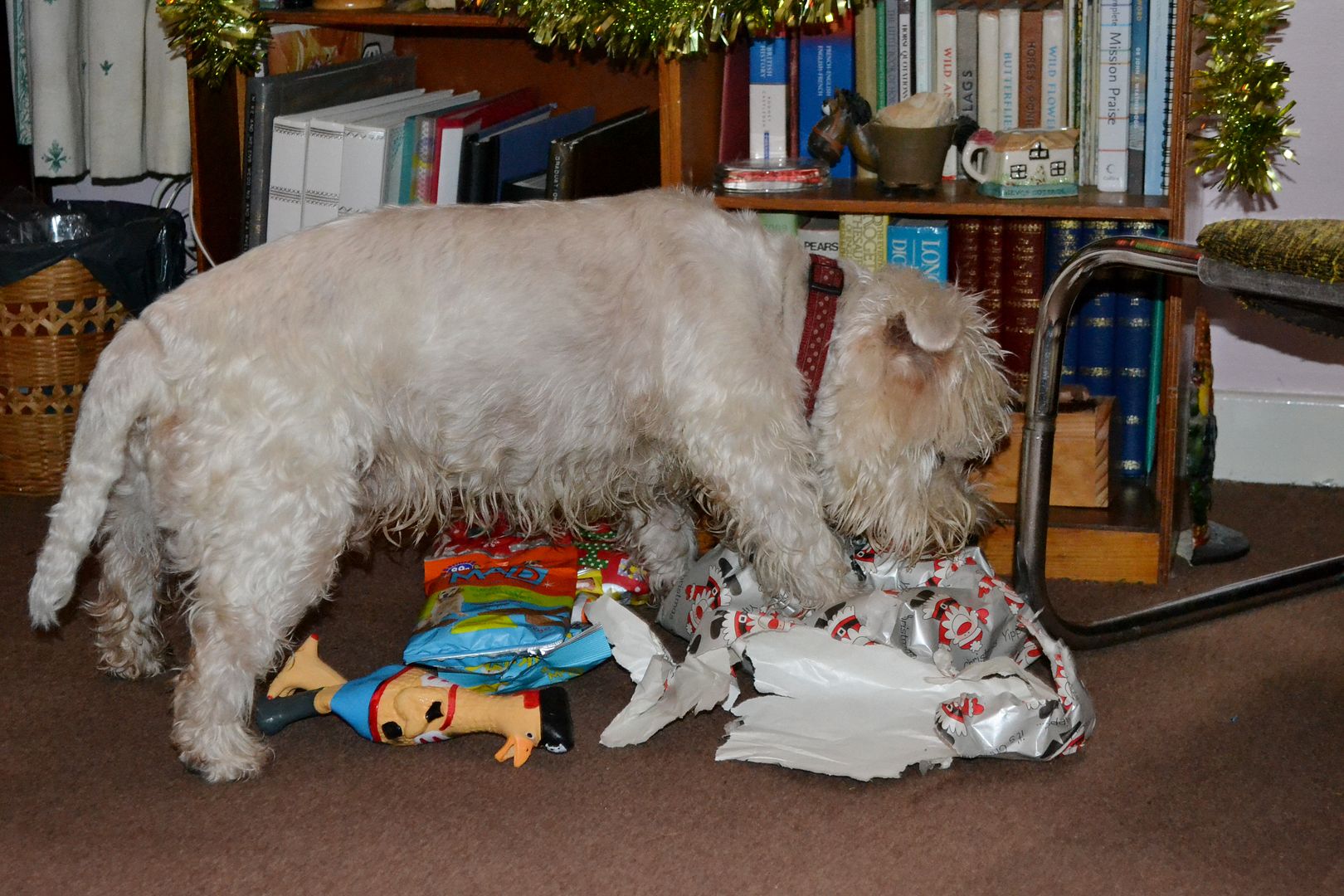 I then went to pick up Tim & Claire, and we went to Mum's grave and onto Dad. Dad was snoozy when we got there but after a cup of tea, he was bright and cheery ... it was a joy to see. We chatted, laughed, and it was a joy to see Dad being Dad again.





And so back quite late to Tim & Claire's for Christmas Dinner.