Actually have a free moment to update, again, and find that yesterday was the 12 ... so thought I would do my
monthlydiaryday update ... so you know what I was up to yeasterday.

A lazy start to the day, which was nice, as I haven't really been sleeping well every day.

After Dad and I had breakfast we drove to my house. Once there, as the weather was gorgeous, I did some of the gardening I had been planning for the last 6 months ... and even got Dad involved doing some work with the bark round the edge of the patio.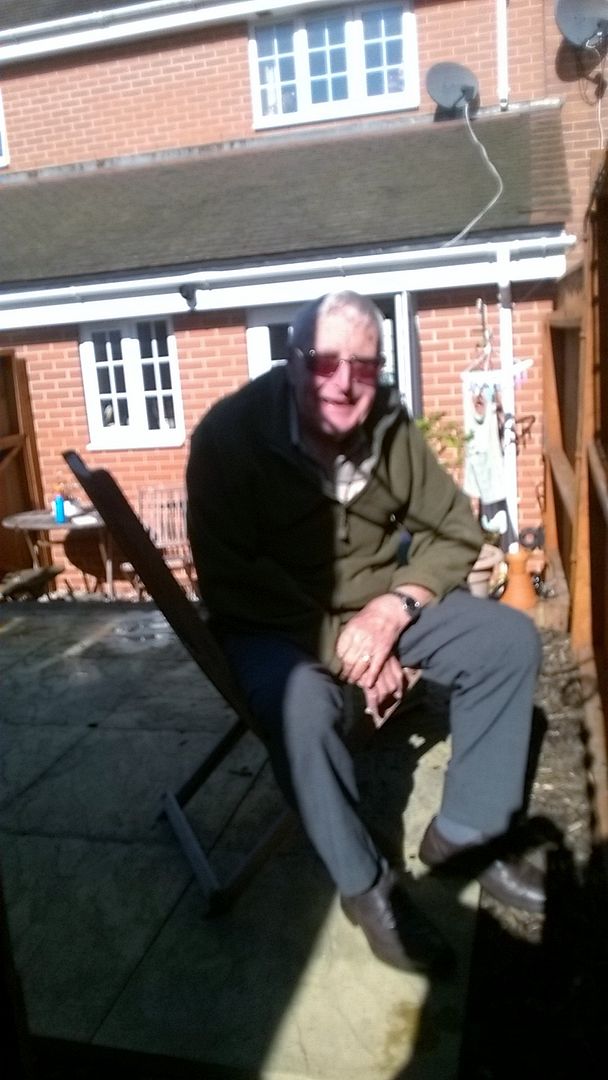 We had lunch and then I went off to the hospital I work at to get a flu jab, and to speak to my department that I have been working at. They have been so friendly and helpful all year and I had arrived at my place to see a card signed by most of the department in sympathy for the loss of mum. I spoke about my hope to get back there a few hours a week, and they said whatever I could manage would be really great.

Sadly when I got back Dad was in a bit of a panic as he had mislaid Jiffy's lead ... so I found that and they went for a short walk. When they came back, Dad lay down for a short time and I took Jiffy out again.

Then back home for tea, and in the evening we watched a couple of Waltons episodes.


Yes, Dad does have panics ... this afternoon we spent a lot of time going through photo albums as he was all muddled as to mum, his sister and his mother ... where they lived, etc. I think I got him square again ... but so, so sad to see.

I have written a basic eulogy, so have sent it to Nick to see what he thinks .... Tomorrow I must take our cards down to the florist, because, although Mum is not being buried locally, we are getting the wreath from a local shop, as Dad knows them well (they also sell pet food).

Thank you for your love & support - it is what is carrying me through.