On the Saturday all the family arrived to celebrate Dad's birthday.

Andrew was the first to arrive as I picked him up from the station (my brother Tim had arranged to do that, but somehow decided it would be too much, so organised me ... still it meant I got a chance for a bit of a chat with him, so that was good). About 1/2 hour after we got back Tim & Claire arrived, and about 10 mins later Nick & Brenda and the remaining 3 boys arrived ... so all there!

Brenda and Claire had arranged the food between them ... to make things easier, although I still had the house to organise, and bought the drinks. Claire did dinner, and Brenda puddings (home-made cheesecake and pineapple upsidedown cake ... yummy!)

Brenda and Claire


Dinner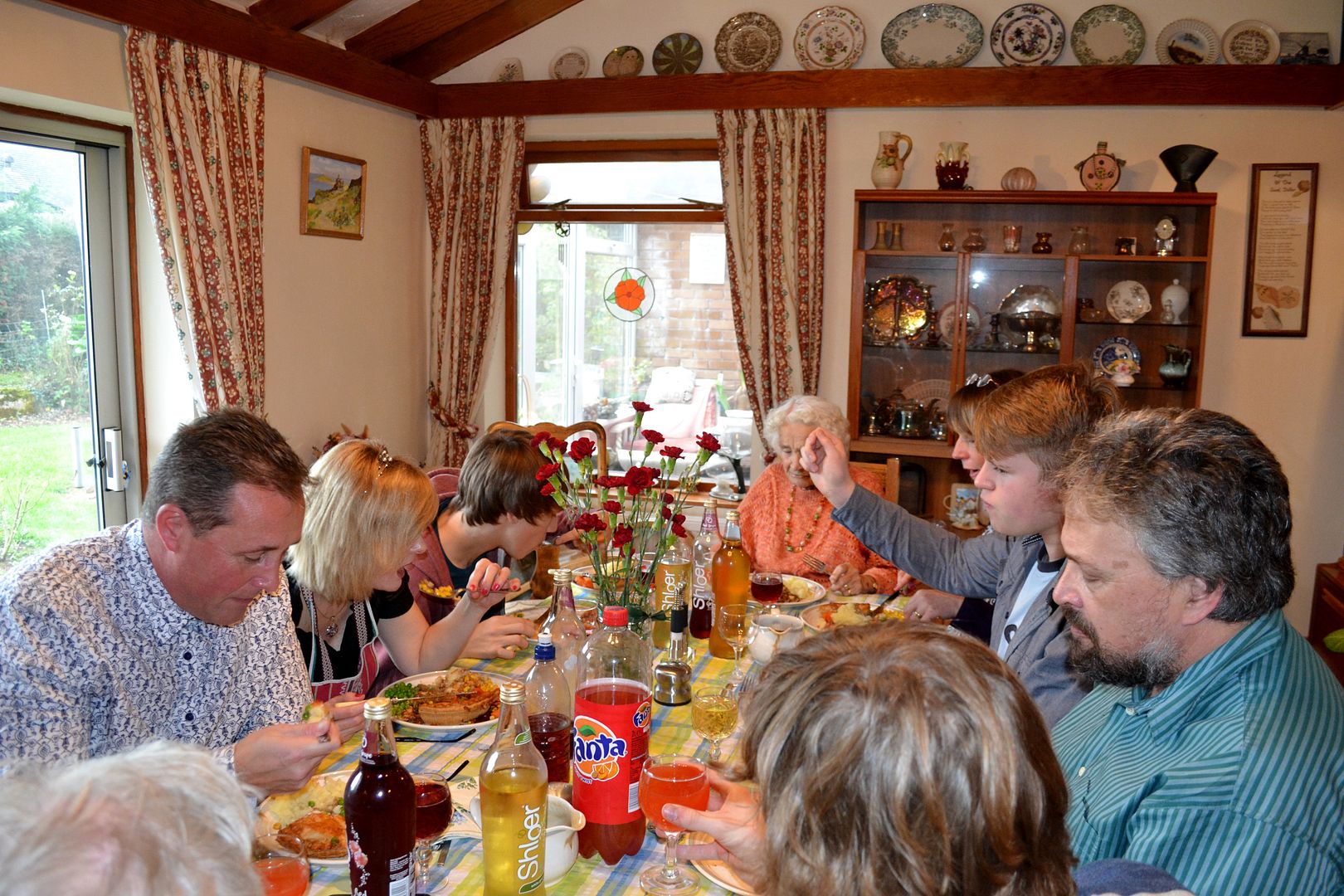 Then Dad had a snooze while some of us took Jiffy for a walk ... and so to the pressies from the N&T



As ever when family get together it's a time of relaxation and chat ... although I know that old habits die hard and as I find myself retreating as I did when I was bullied as a teen. I love my family dearly, but even they can make me feel on the outside.


Tom (15 tomorrow), Dan (17 today) and Andrew (19)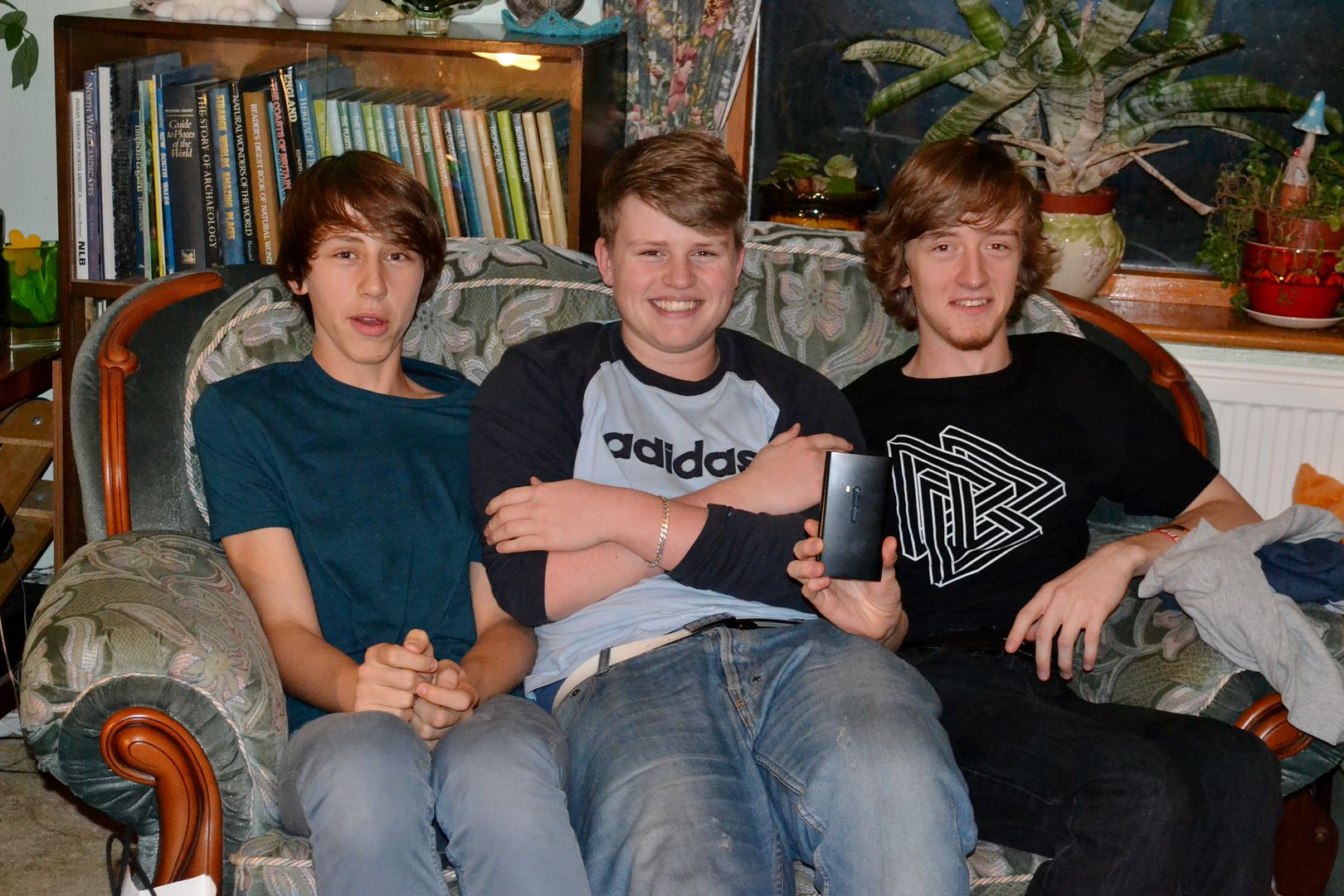 Dan, Brenda, Tom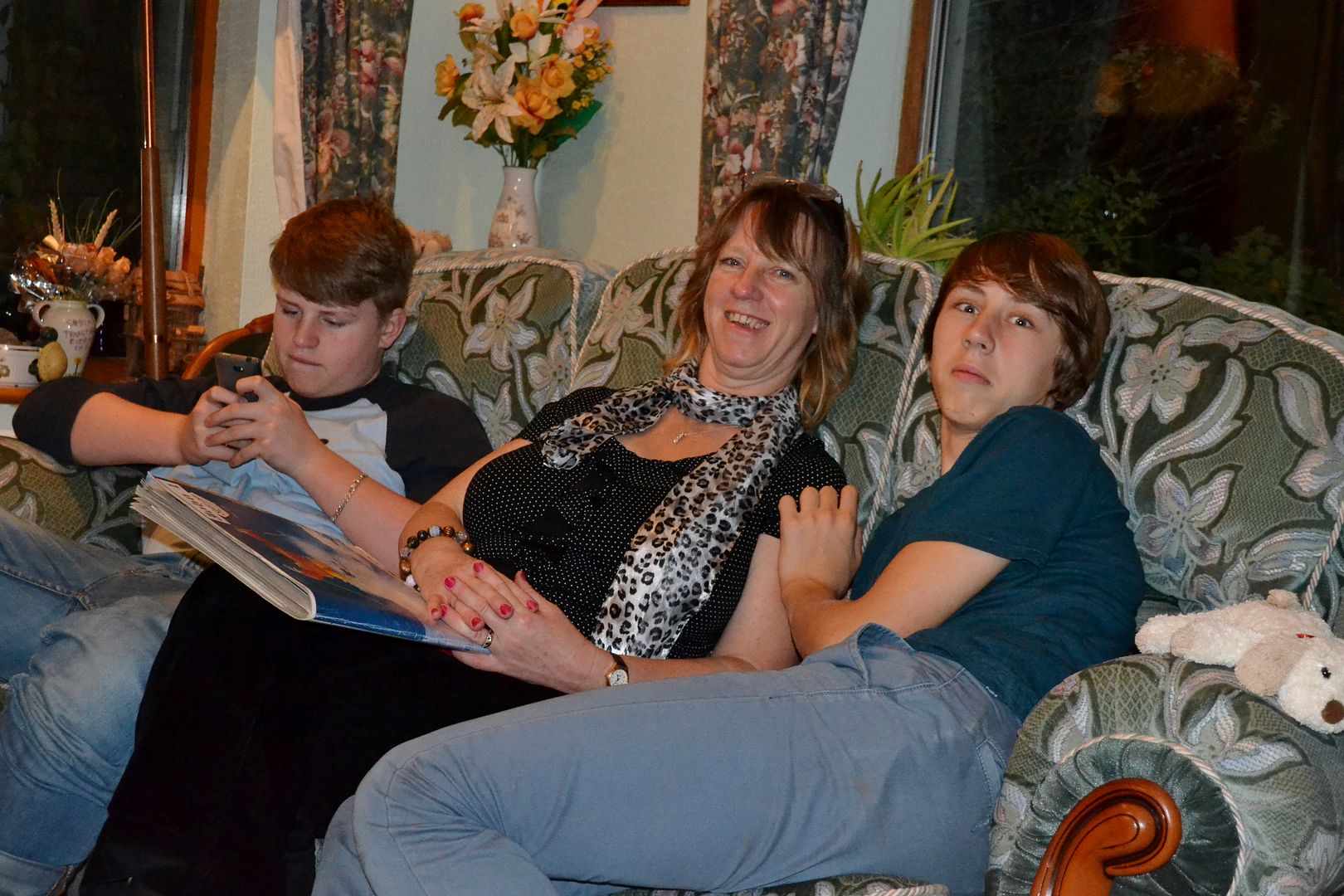 Claire, Tim


Nick, Andrew, Joey (12 day before yesterday)



And so to tea. Again, Brenda had made cakes (Joey had made brownies) and Claire had done the savouries.

Although, Mum made the actual cake - she has always made him one and despite her sight problems, still wanted to do it.




Andrew helping Granddad




And sadly soon time to head home ... well, it was eventually. Nicks diesel car had a flat battery, so Tim went and bought jump leads from an all night garage ... and plugged it onto my car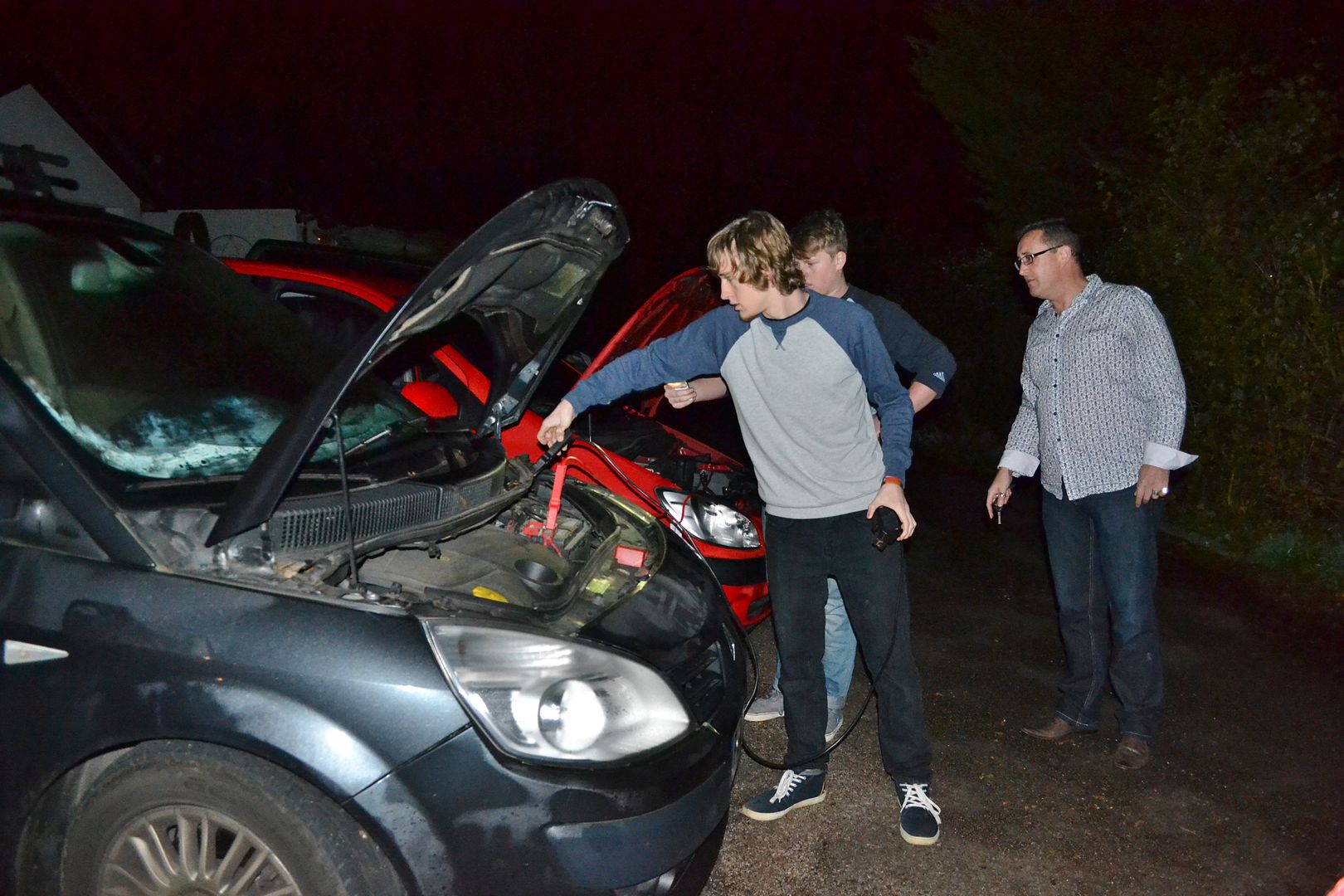 A good day - and another one that Dad enjoyed.

***

PS
For the observant - there was a bunch of flowers on the table.

When Dad went out to buy the paper he came back with them. He knew he wanted to buy them, but couldn't (sadly) remember why. Well, Mum & Dad moved in together 18 months after their marriage ... the week of dad's birthday, and since then on the Saturday after his birthday he has always bought her a plant or flowers. So sad he had forgotten the reason, but lovely to see the thought was still there.