When I trained to be an osteopath I spent 4 years commuting each day to London ... for the first year my college was near Buckingham Palace, and then it moved to Trafalgar Square. Each nice lunchtime we used to go to St James Park. The first year we had the advantage of hearing the Bands play (until the IRA bombing) and one winter we even built a snowman there.
So these photos bring back a host of memories, as well as being fantastic places to visit.
Admiralty Arch ... I am standing with my back to the Palace and looking towards Trafalgar Square
Facing the other way - you can see the Palace. This is where everyone gathers on the huge Royal events you see on the TV
The Statues of the Queen's parents - King George VI and Queen Elizabeth (the Queen Mother)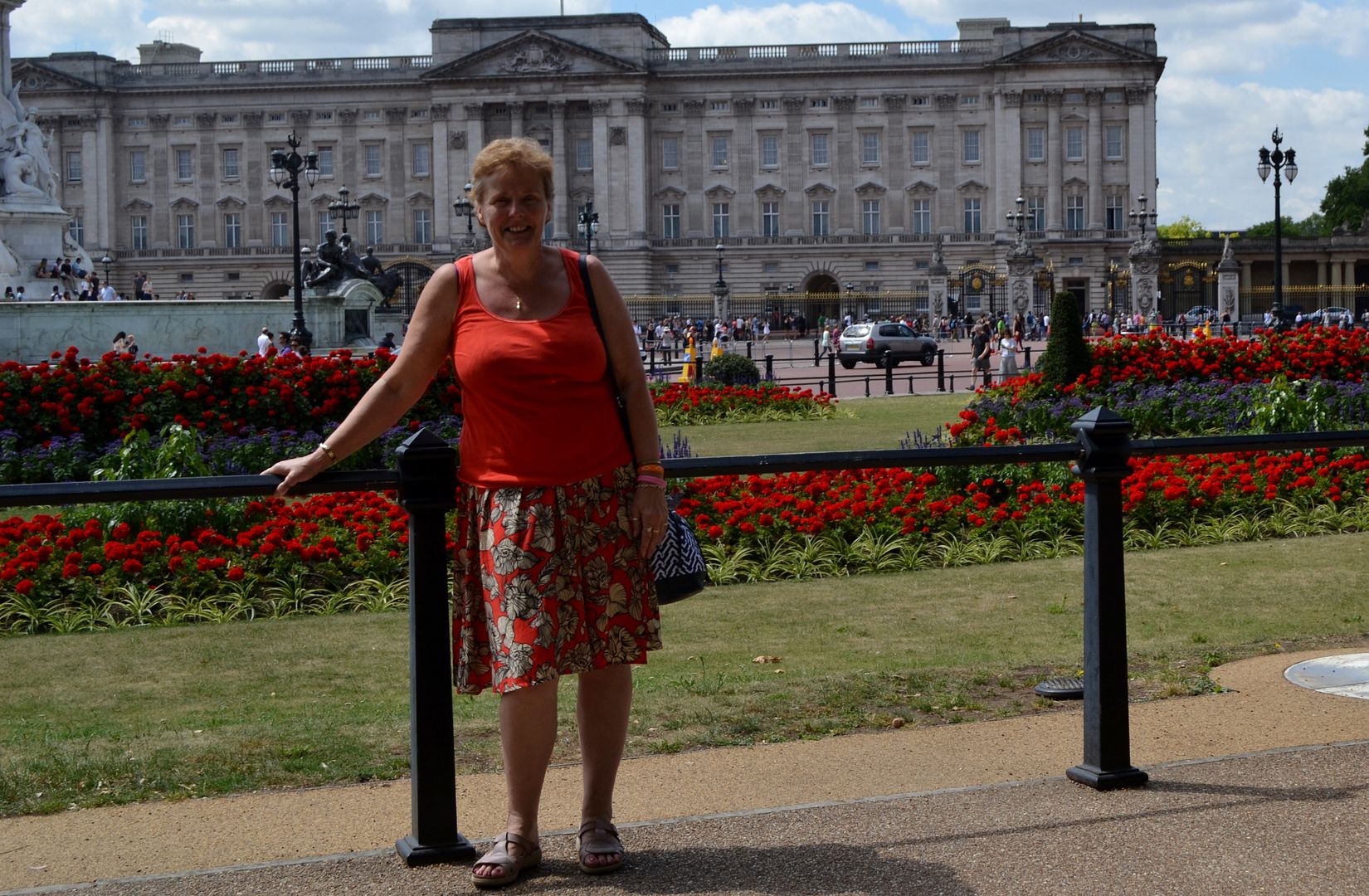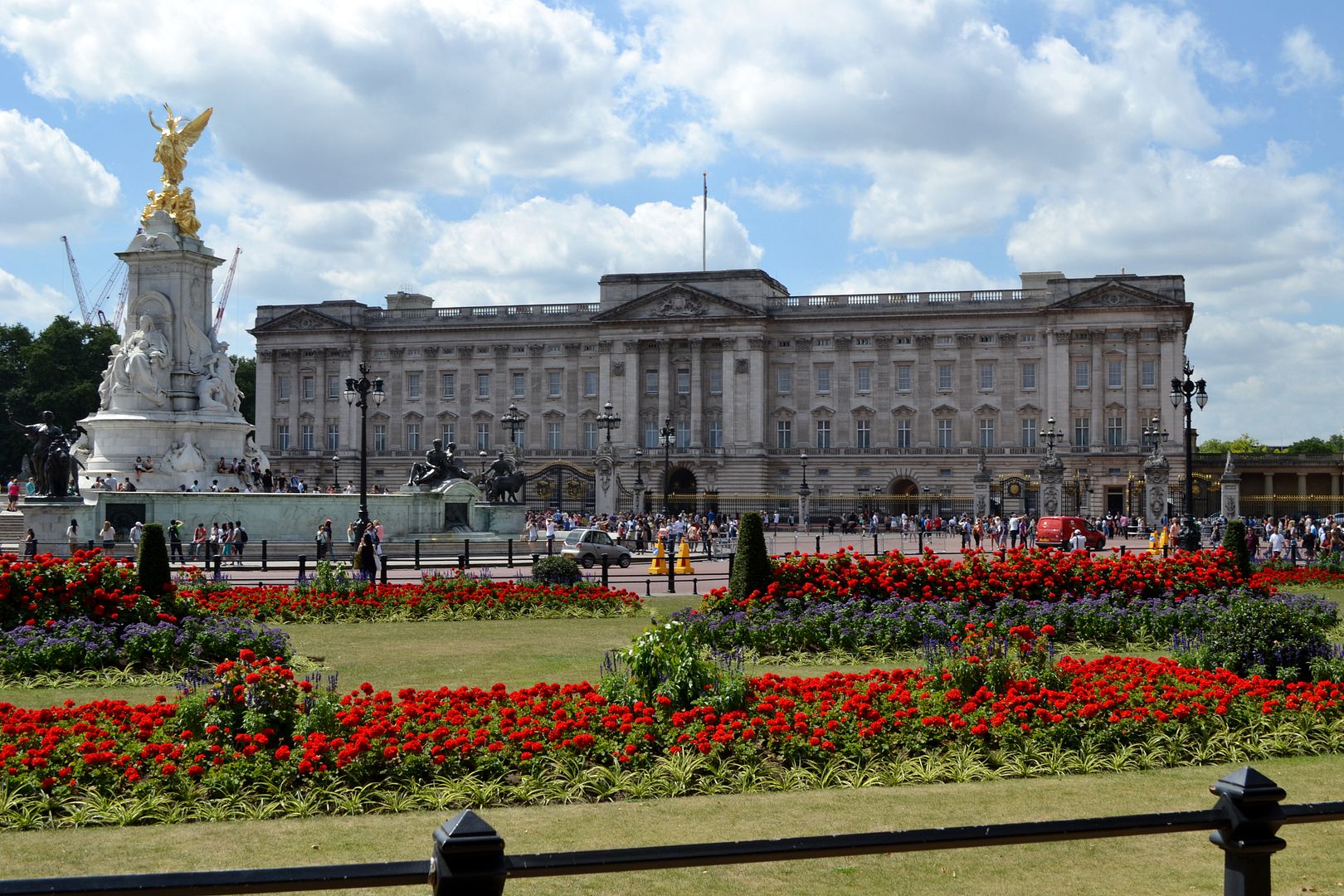 "We are not amused"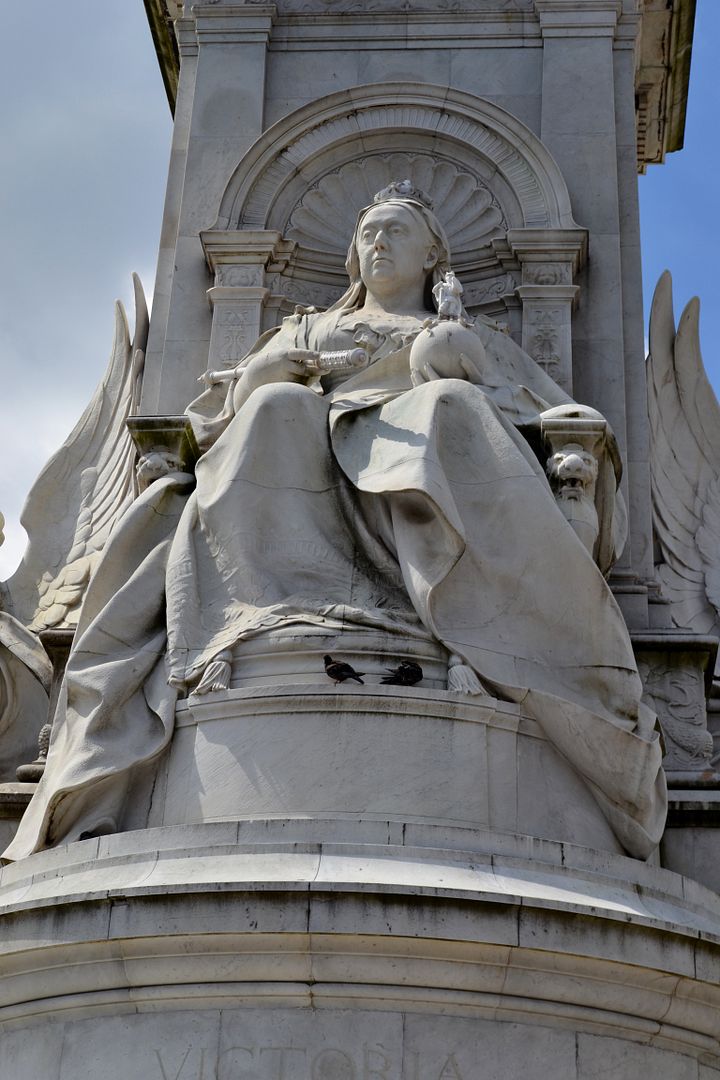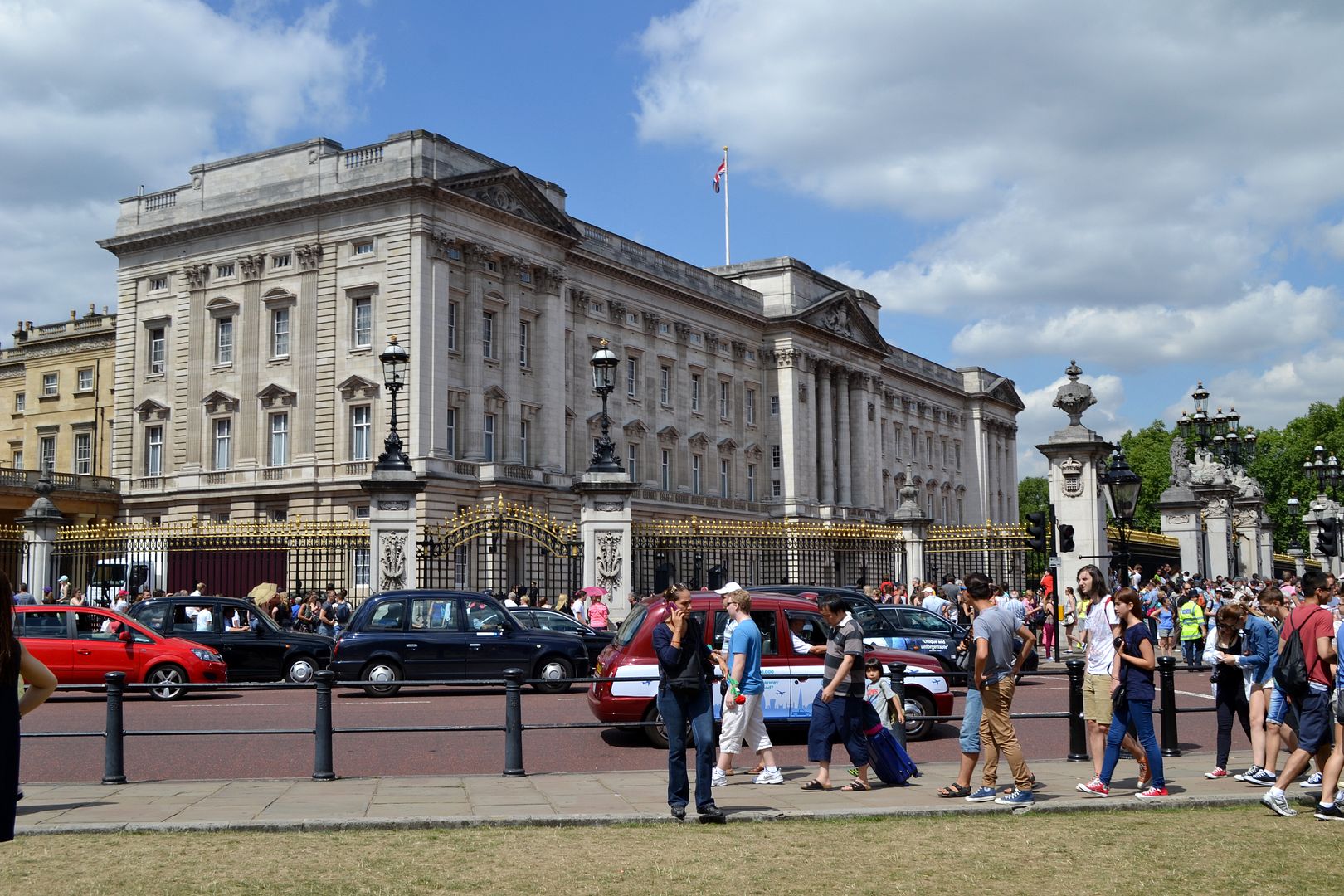 This gorgeous cottage is in St James Park. There are quite a few privately owned properties within the parks
St James Park