Yay - at long last I can get the rest of the photos posted! I don't think the internet company were actually sure what caused the problem ... but it appears to be fixed (until the next time)

~~~~~~~~~

London still has an amazing amount of history in it, especially considering how much of the city area was destroyed during both World Wars.

The Tower is famous for a few things. One is the White Tower which was built soon after the Norman Conquest. For many years it has been an armoury museum. The crown jewels are kept at the tower as well.

Other than that it is famous for The Bloody Tower (a swear word in England, so kids take great delight in talking about it!), where Sir Walter Raleigh spent some of his imprisonment. Yes, The Tower has, and still is, a Royal Palace, but in times past it has been a prison. Tower Green inside the complex is where a few people lost their hears, including 3 queens of England ... Queen Anne Boleyn, Queen Catherine Howard, and Lady Jane Grey. Whereas less famous people had a more public death on Tower Hill. Ironically more people were executed during the war than previously .... spies were kept here, and shot until 1941.

Another famous thing is that of the ravens .... legend has it that while there are ravens at the tower, England will survive. They sleep in large cages, but I did see one out & about!

So .... here we are ... some general views of a stunning "building" ....

As you come out of a very modern underground/docklands station you see part of the Roman Wall ... and this statue of Julius Caesar, to remind us how varied the city is


As well as a prison & a castle, there were other residents living there ... they now are reinstated in their home again!


There are tour guides, hand-held history tours ... or, you can just follow your own feet as everything is labelled


the "famous" White Tower ... which has long been a museum and armoury


Showing some of the changes ... some still leave their scars to show the evolution of the site


Old & new ... London continues to develope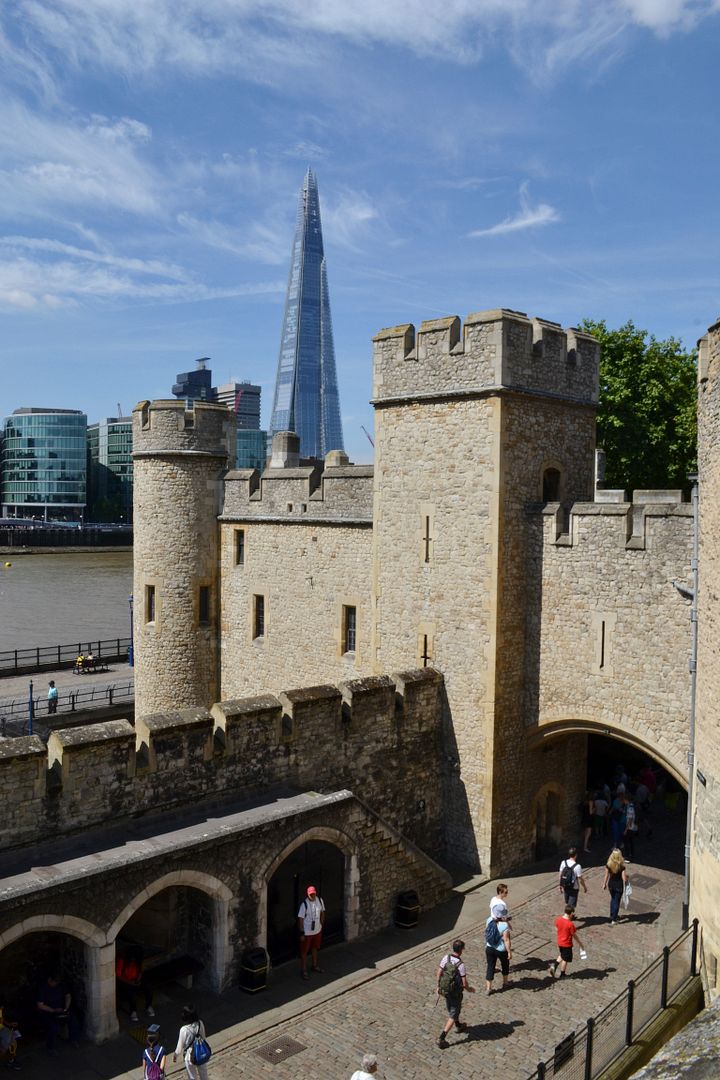 HMS Belfast in the background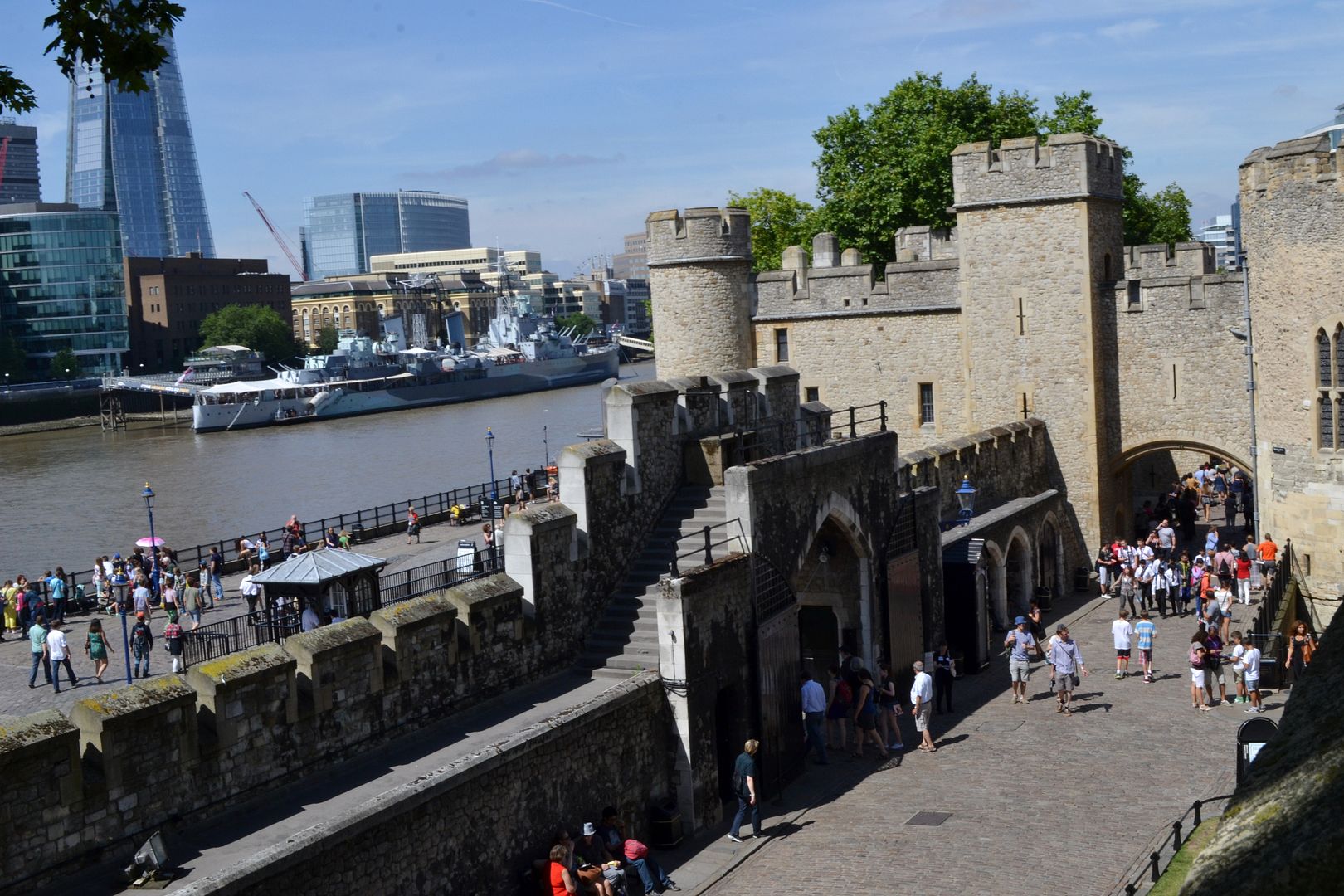 I walked around all the walls


The Crown Jewells are kept to the left, a museum faces you and the White Tower to the right


The circular tower on the left is "famous" among English kids as it's called The Bloody Tower, which is a swear word ... so kids love saying they have gone there!


When I was there they were just beginning the work to decorate the Tower ... as you can see this in the lower picture ... now decorated with ceramic poppies .... and by 11/11/2014 there will be one planted for every soldier killed from Britain & the Commenwealth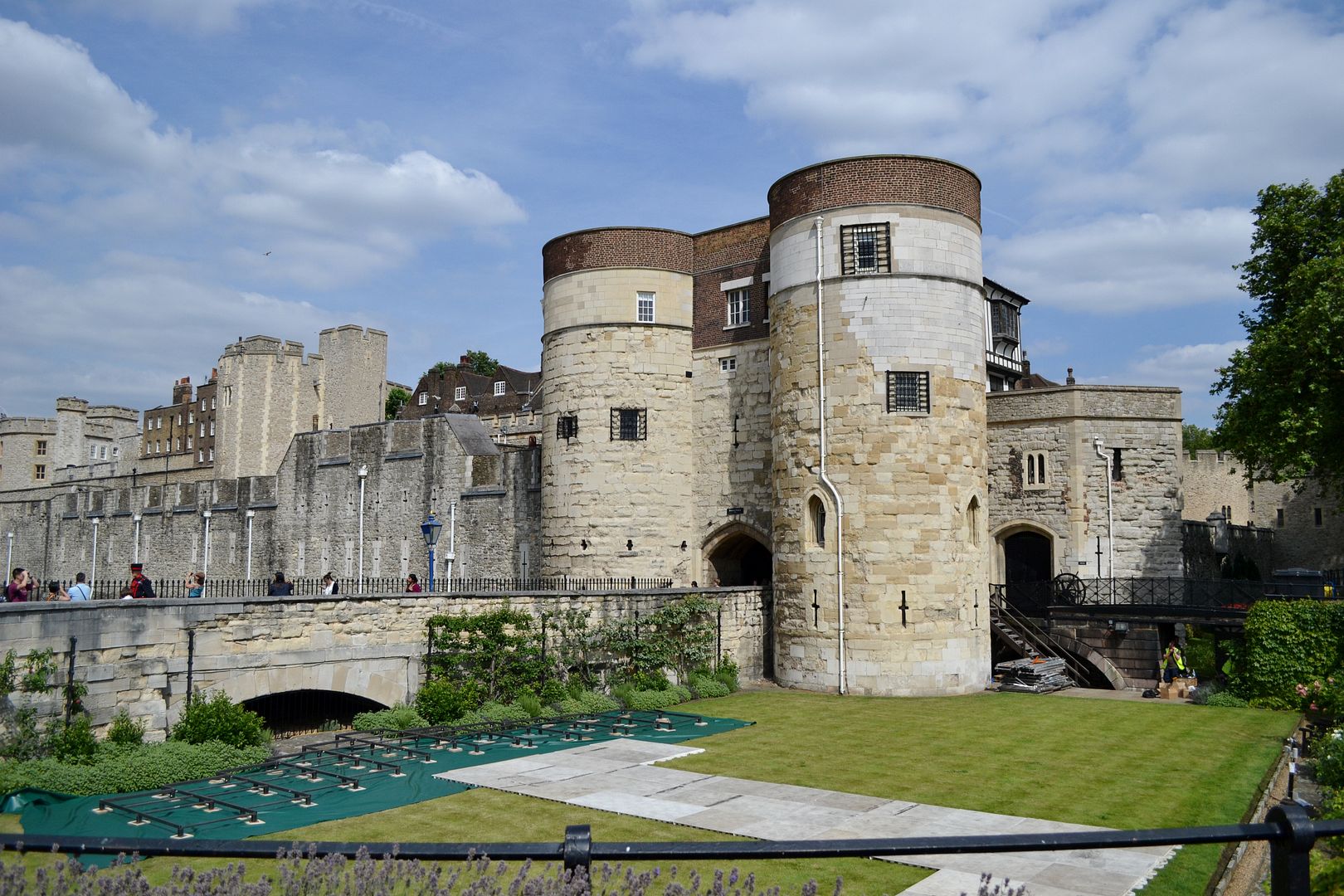 More to come!