One part of the trip I did by myself was to go to the Cathedral. As a "local" I don't need to pay to go in, and Christine had been loads of times. However the real reason for the trip was a short guided tour that she didn't want to do.

Just to remind you of our stunning building, here are a few photographs ... please note the tower you can see clearly (which is the oldest part of the building)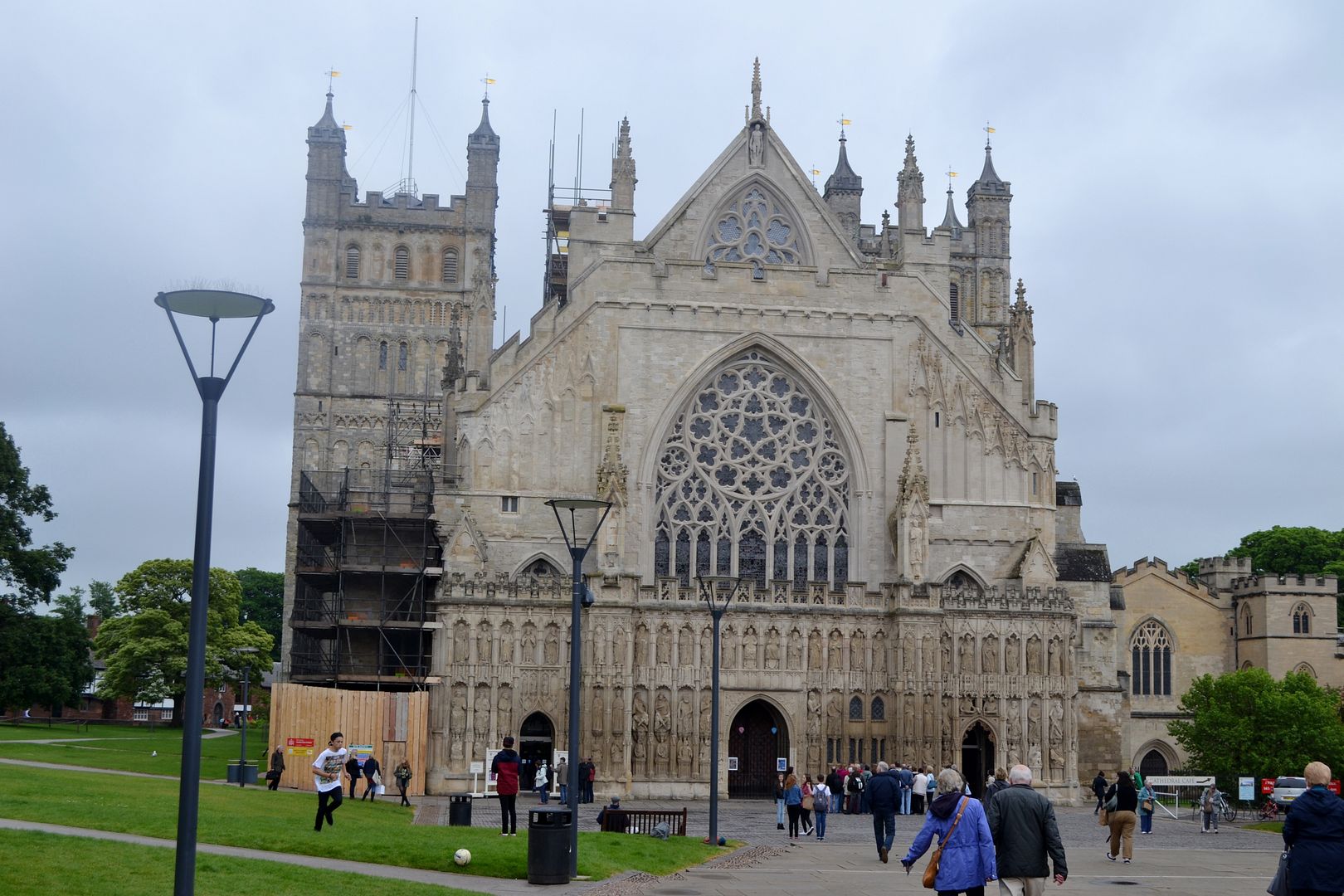 The longest un-interrupted nave


Astronomical Clock - dated 1484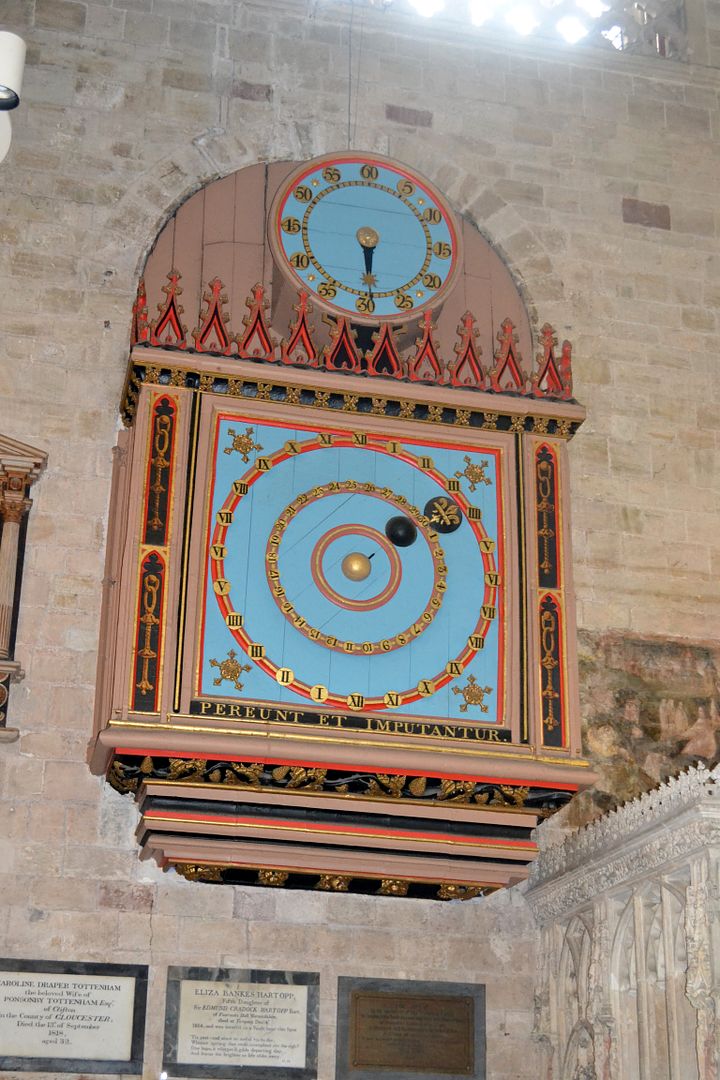 And, so to the reason for my visit. The tower I pointed out has 175 steps on a tight spiral staircase ... I know as I went up them ... at the half way point I thought I would never breath again, and by the top my legs were wobbly ... not with the height, but with the exercise. But, it wasn't raining, and the views were worth it.




Looking towards the West Front (the image seen in the 1st picture)



In Medieval times one of the roof struts showed sign of damage, and as there were loads, it was removed ... in Victorian times the deviation was noted, and metal struts applied to literally hod the Cathedral together. In actual fact the West Front is off alignment by 6" ... so one piece of wood almost destryoed this amazing building ... Thankfully it was stopped, and is now monitored.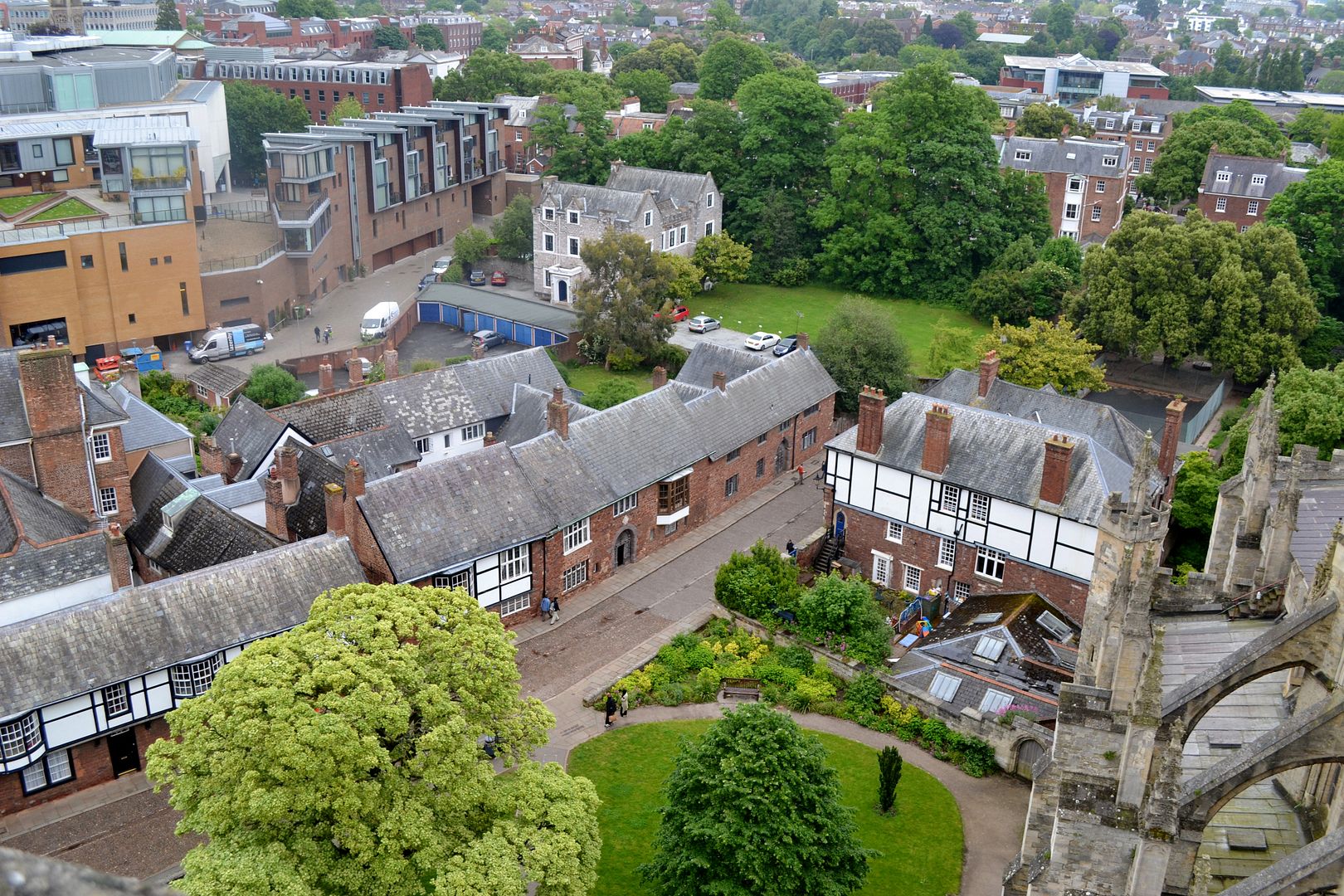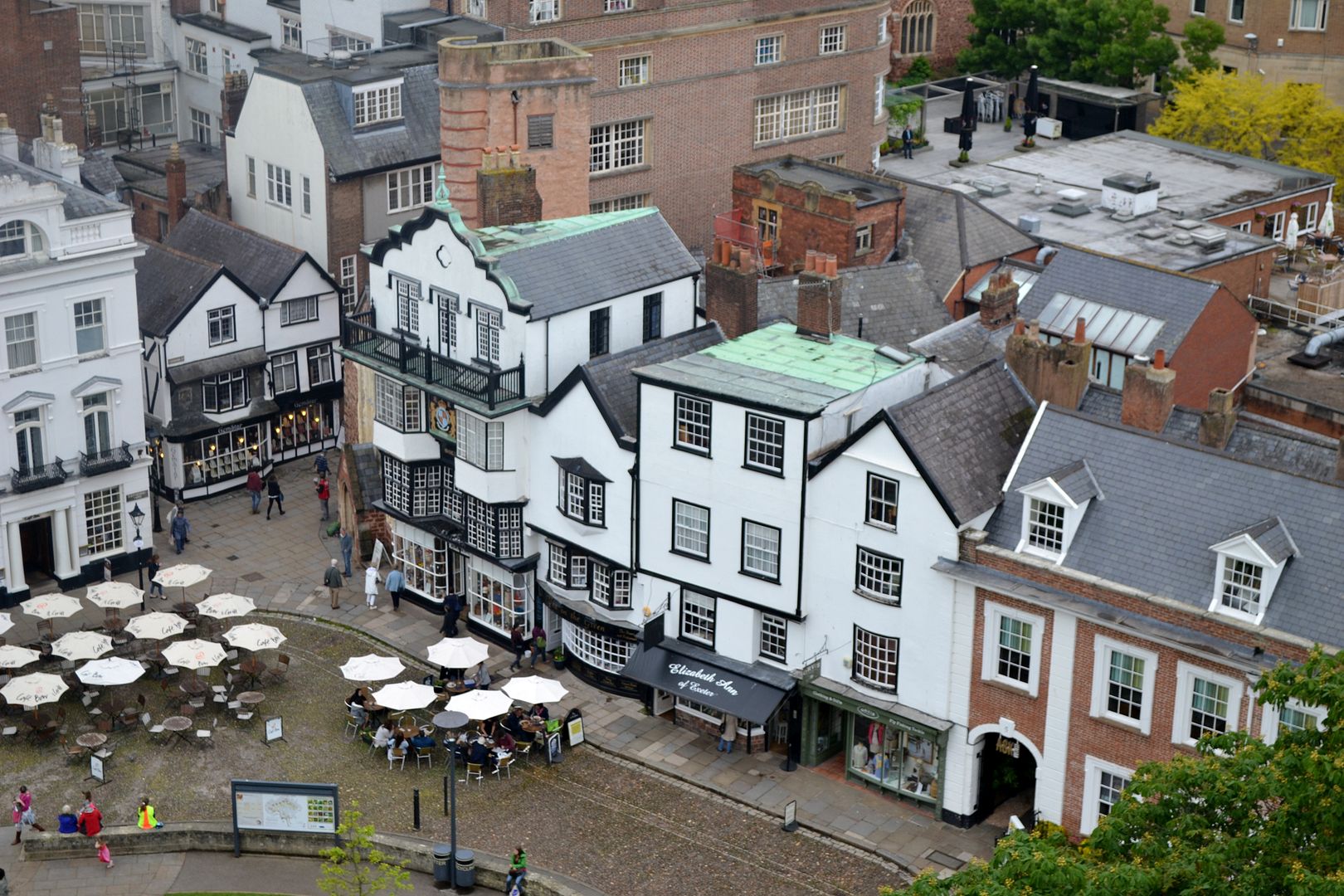 You can see here mid picture the bombed Alms Houses, and behing 1950's architecture ... in the foreground the buildings were undamaged.




So glad I did the walk!

Hope you enjoyed all my Exeter pictures ... there were 6 other pages (making 7 in all) if you missed them. ... Just go back clicking previous entries to this post.