For those of you who don't know, Exeter is in the southwest of England, and was first settled in 250BC, and latest figures show that the present population is about 112,000, so a smallish city.

It has much of the Roman Walls left, as well as part of a Norman Castle. The Cathedral was started in late Norman times, and yet there is a new shopping centre there as well. There are Medieval houses, modern shops and war damaged remains all together ... a lovely city, that I am only just getting to know.

The first step on our trip shows this - St Stephen's Church, which was built in Saxon times, and re-built in Medieval times ... and totally refurbished in 2011 ....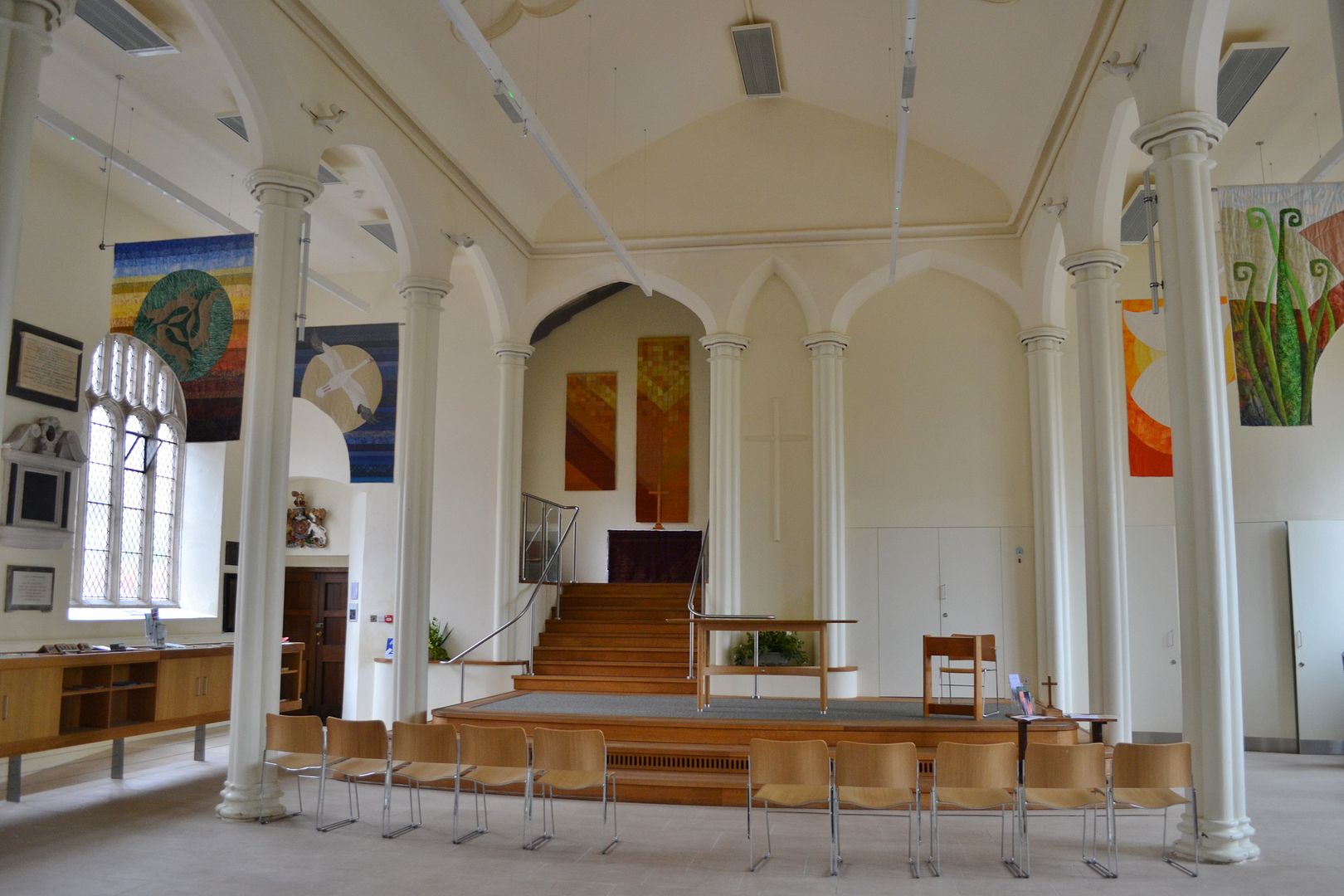 Exeter started the Civil War supporting Parliament, but soon changed, and thus were granted the Royal Coat of Arms of King Charles -