I spent most of Saturday gardening at Mum & Dad's ... and wow, did I ache? But, sadly if I don't do it, it wont get done.

Sunday, after Church, we all had a lazy day, which was nice.

On Monday I asked M&D&Jiffy over for lunch ... saves me from more gardneing, and good for them to have a trip out! Jiffy is always happy to get in the car ... and sits behind me -




Once there, it was warm enough for them to sit outside and have a cuppa while I got dinner sorted ... They could see my new tubs (Mum bought me some plants) and look at the bit of the shed I had done.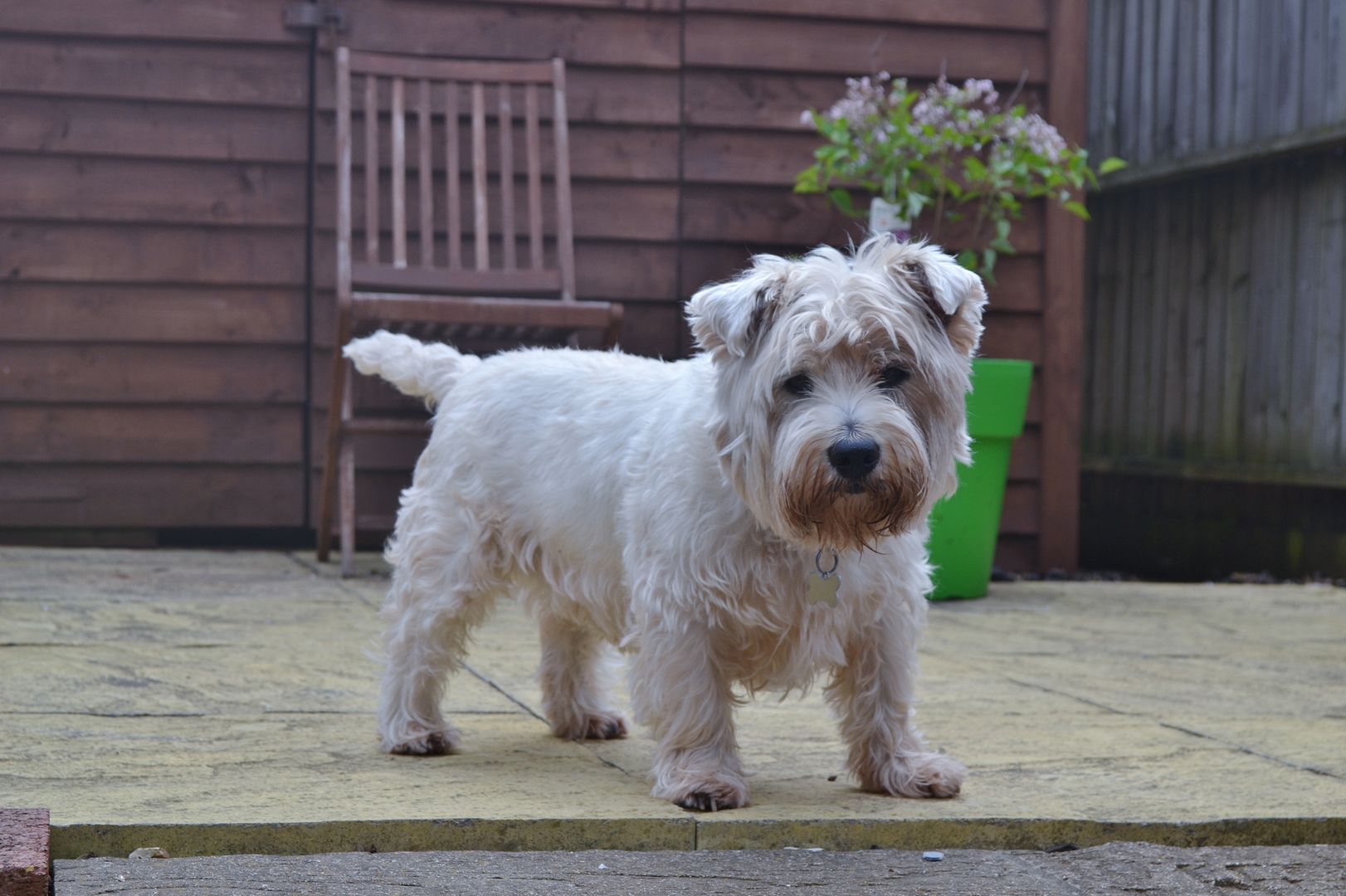 Once we had lunch we walked to the supermarket ... a short trip but all Mum can manage ... she likes to see where I "live" ... then back for another cuppa, before home again.

Then after tea, back here.

Soa good weekend, over all.