Some years ago Claire had to have her first overnight stay apart from Tim because of work ... and when she got to unpack her case, Eustace was sitting on top. They aren't often apart, so Eustace travels with her then, and when they go on holiday he goes as well.

So, he went to hospital with her this morning. She had him on her bed and they said would she like to take him to the op with her ... when she woke in recovery, it was to see he had been dressed by the staff for theatre!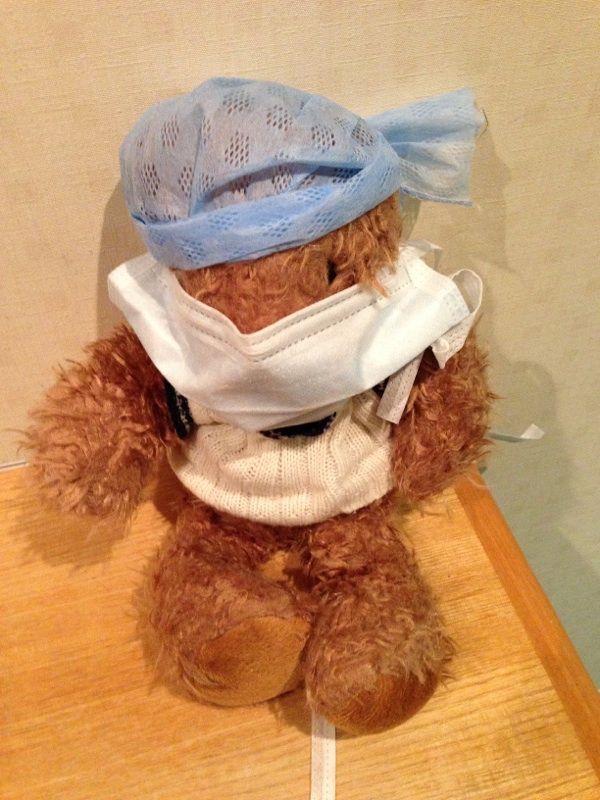 I have spoken to her and Tim (and also her surgeon) and things appeared to have gone well - but at 3 1/2 hours, it was a long op.

I hope to pop in for a few minutes tomorrow after work.

Thanks for all your love and support.