This last weekend our whole family got together to celebrate Mum's ##th Birthday.

The actual day was Friday - but on Sunday both my brothers, their wives and my 4 nephews came for the day - and in the afternoon we all went for a walk as the weather was great -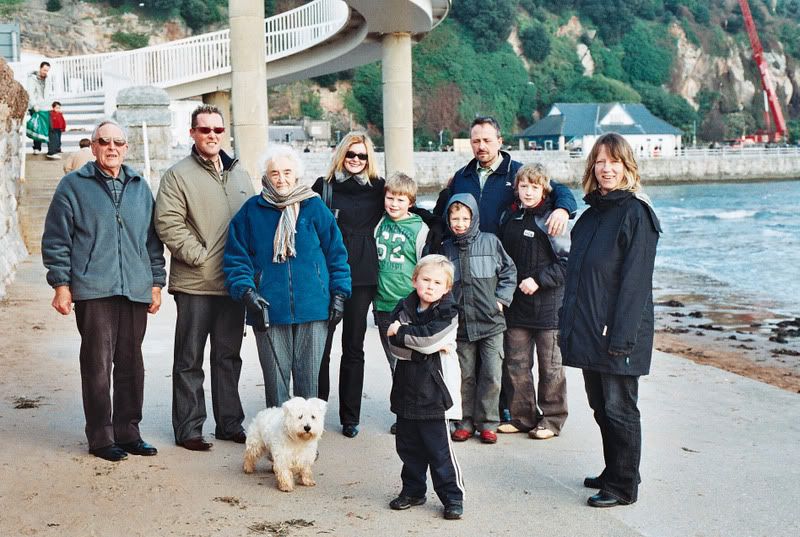 It was a really lovely day - we all did the food between us - and all ate too much and laughed even more.

It isn't often we all get together, and then there is often some underlying tension - but we were all determined that Mum was going to have a good day - and she did.

... So did Jiffy - he spent most of the day playing with the boys in the garden and when I spoke to Mum earlier this afternoon he has apparently snoozed all day!!

Still we all had a great time.