I haven't had any shifts this week - which is not great, but thankfully unusual to have lost a few days like this. I have been a good girl though and have been busy ...



I have cleaned the house - hoovered and dusted, cleaned the kitchen as well.


I have worked out which bus I need to get to the city centre. Silly but I have tended to use the car, but thought as I had time I would explore ... and the return ticket was cheaper than the car-park price ... so that's even better.


Done some baking ... having done a big shop at the supermarket (filled the freezer).


Got extra washing done - sheets etc .... so good to be here to get the washing in when it started to rain.


Yesterday on my bus trip I spotted a ruined Chapel - so walked there today ...



St. Loye was a 7th century Bishop of Noyau (France), he was the patron saint of metal workers and was originally a goldsmith. This chapel represents the only dedication to the saint in Devon. The ruins date back to the early part of the 13th century. The first documented reference to the chapel was in 1387 when Henry & Joan Tirrel had mass celebrated in the chapel of st. Eligius (the latin for St. Loyes), which was within their 'mansion of Wonford'. This mansion was most likely that known from the 15th century as St Loyes. The chapel was defunct by 1607, when parts of it were let for housing. By 1785 it had become a stable. During the 1890s the Rev Berkeley attempted to restore the chapel but was unable to raise the required funds. Now only the ruins remain.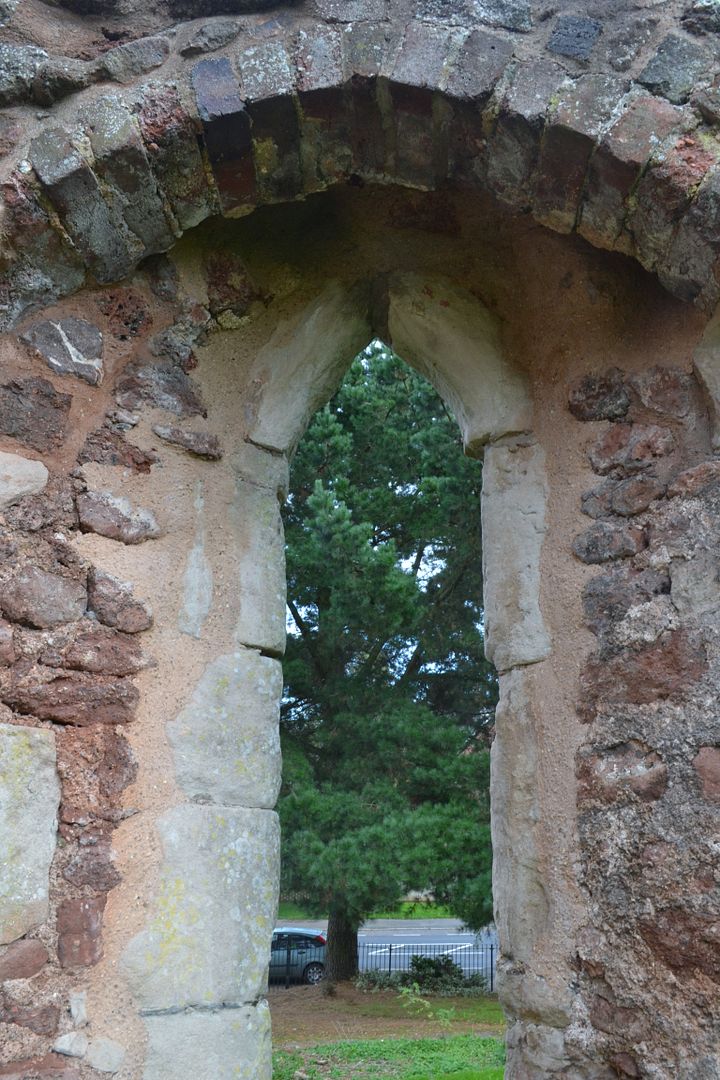 So, as you can see I have managed to keep myself out of mischief!

Hope all is well with you all.