Day 1 - a picture of myself.
Day 2 - 20 facts about myself.
Day 3 - favourite quote.
Day 4 - What are you afraid .
Day 5 - 10 Favourite Songs.
Day 6 - Your Five Senses Right Now.
Day 7 - Your Pet Hates.

Day 8 - What's In Your Handbag

Not much!

I am not a handbag person as such, and have an everyday one, a Sunday one and a work one.

My everyday one has my purse (a union flag one!), inhaler, comb, lip balm, mp3, tissues, and a fold-away shopping bag.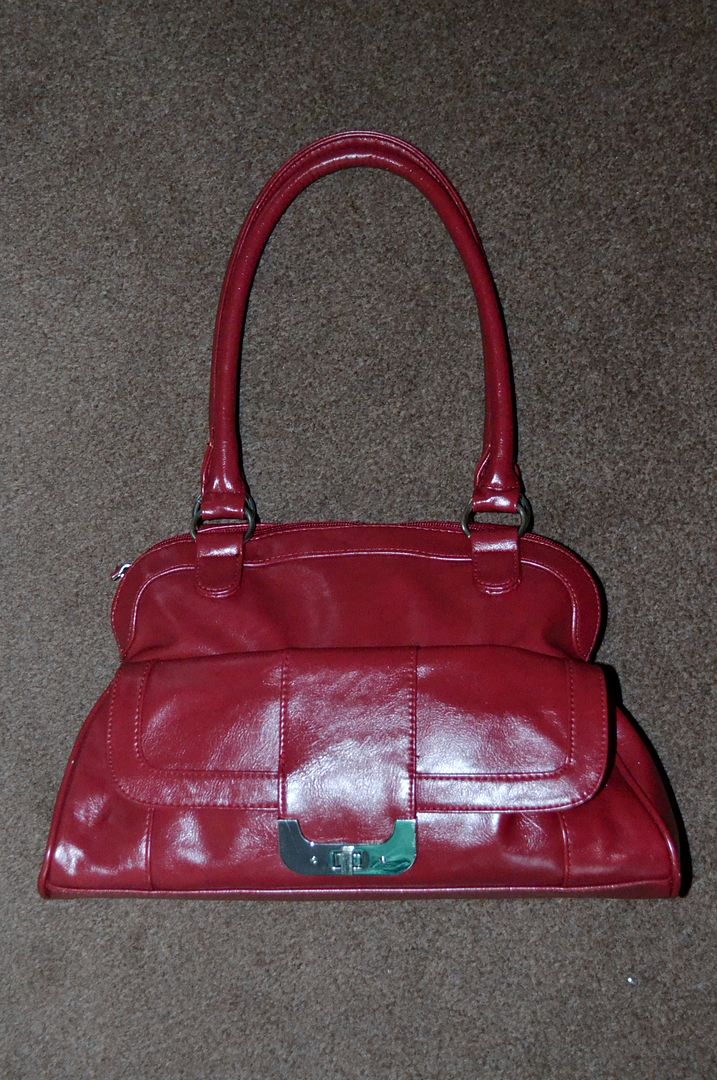 My work one (here on it's seat in the kitchen) has a book, bodyspray, comb, spare pen, biscuits, small tub of coffee & a mug, and then in go the sandwiches, crisps, fruit, and water bottle ... and while at work, the sweatshirt (or coat) I wore to get there.