Yesterday my friend Christine and I had our last day trip of the summer and went to Buckland Abbey on the edge of Dartmoor.

Buckland was originally a Cistercian abbey founded in 1278 by Amicia, Countess of Devon and was a daughter house of Quarr Abbey, on the Isle of Wight. It remained an abbey until the Dissolution of the Monasteries by King Henry VIII. In 1541 Henry sold Buckland to Sir Richard Grenville who, working with his son Roger, began to convert the abbey into a residence. Roger died in 1545, leaving a son, also named Richard Grenville, who completed the conversion. He eventually sold Buckland to Drake in 1581. The abbey is unusual in that the church was retained as the principal component of the new house whilst most of the remainder was demolished, which was a reversal of the normal outcome with this type of redevelopment.

Drake lived in the house for 15 years, as did many of his collateral descendants until 1946, when it was sold to a local landowner, Arthur Rodd, who presented the property to the National Trust in 1948.



Looking across at the complex from the grounds.



The Great Barn - built by the monks, and has been used constantly since ... including by The Navy for storage during WWII



The last Drake was a Catholic and had found the site of the original High Alter of the Monks and had a small chapel built, and consecrated by the Pope. This alter is actually made of fragments of what is believed to be the original alter of the 13th century.



The great hall which is Tudor, but with a false floor (put in at that time) as it was re-modelled over the original floor of the chapel and still contains the graves of the monks.



Costume display of Sir Francis Drake and his second wife, based on portraits seen in the house.



Georgian staircase



Tudor kitchen



One of the monks stairways



In the attics - showing the original Monastery was incorporated into the re-build



Tudor chamber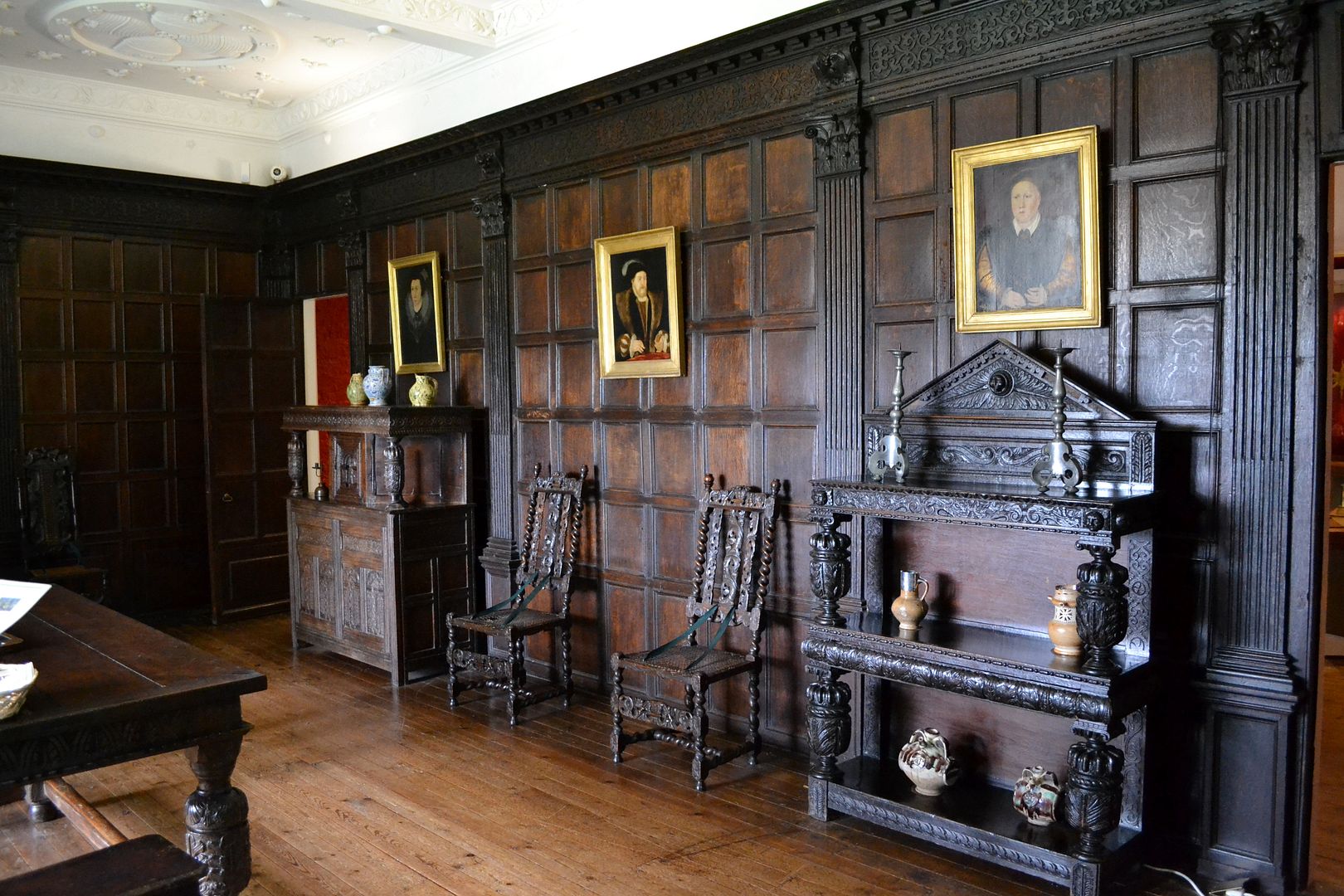 Drakes Drum - it is said that at times of National crisis the drum will sound



Georgian dining room - with a Rembrant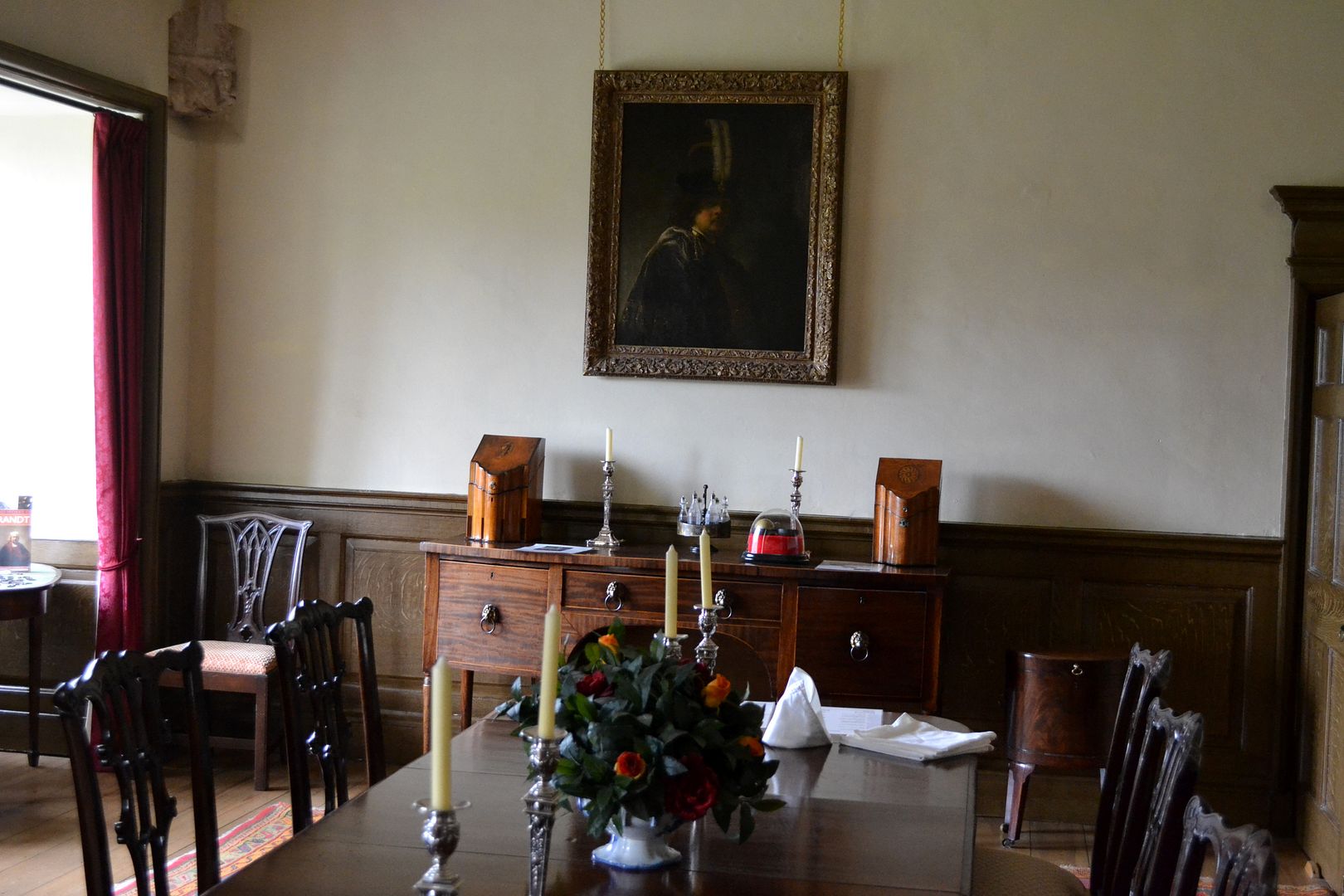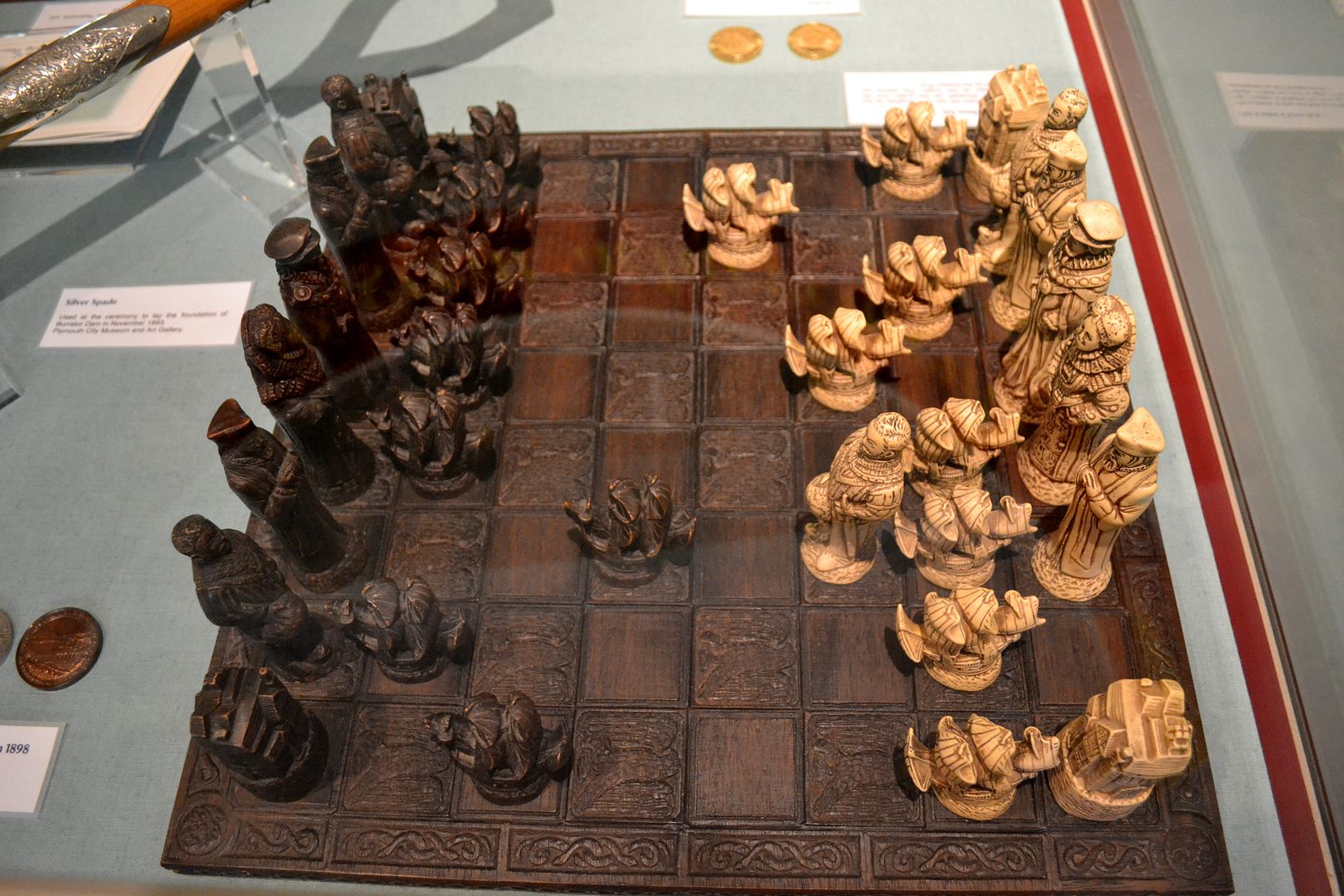 Queen Elizabeth v King Philip (a "chess" game of The Amada!)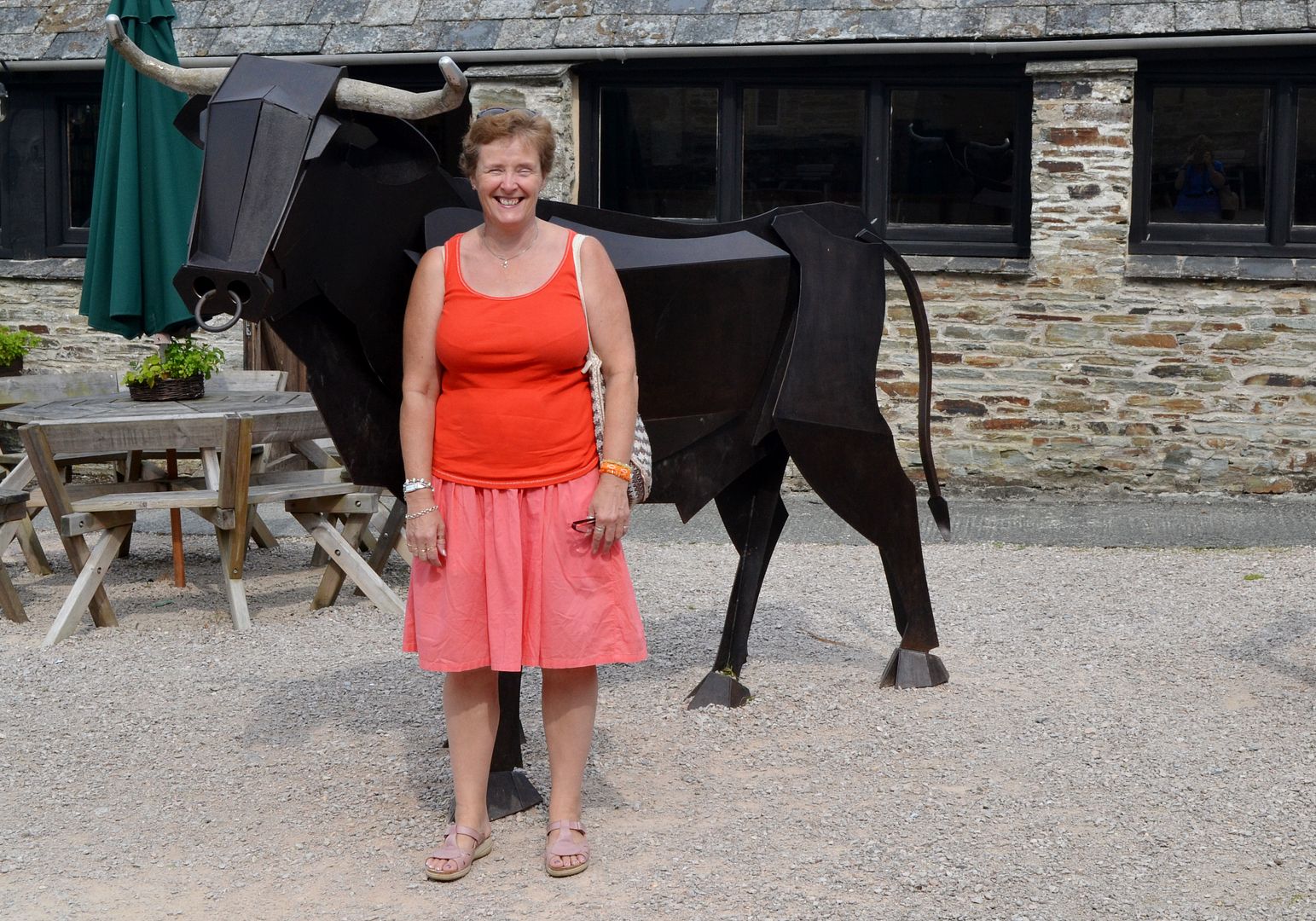 The rest of the area had rain - but we were very lucky!


.